Search Tools
Franchise Research
Woodcraft Supply

Helping You Make Wood Work



Business Type
Franchise
Min Liquid Capital
$150,000
$150,000
*
Total Investment
$461,200 to $561,200
Number of Units
68
In Business Since
1928
* For Current Info See:
Franchise Disclosure Document

Overview
If you have a passion for working with wood, and want to have your own business, the Woodcraft franchise program may be exactly right for you.

Carve a niche for yourself in woodworking with a Woodcraft retail store. It is difficult to overstate the importance of a brand name with a reputation for quality. The Woodcraft name is a tremendous asset. If you are a woodworker, you already know what we mean.

Fast food, convenience store, and general merchandise franchises can be very popular businesses, but customers can easily go elsewhere. In the woodworking business, a certain percentage of buyers want the variety, the educational opportunities, and the product quality that they can only find at a Woodcraft retail store. Woodcraft retail stores are already operating in many locations around the country especially since the advent of our franchising program. Now, after more than 75 years, the Woodcraft name is even more recognizable than at any other time in our history. Are you seriously looking for a franchise opportunity? Are you passionate about woodworking? Would you like to consider opening a store in your area?
Products & Services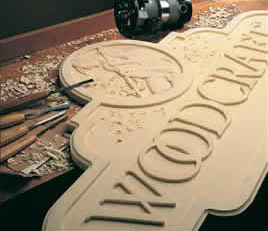 Woodcraft retail stores trace their history to the late 1920's, to a small one-room shop in Boston's North End, where a small store began providing area cabinetmakers with the kinds of essential tools they could not find elsewhere. Woodcraft stores have continued to supply the specialized tools needed by professional woodworkers and skilled craftsmen and hobbyists. Woodcraft's comprehensive retail selection of woodworking tools and equipment is now one of the nation's largest and most versatile. Woodcraft is not just committed to quality woodworking tools and supplies, but we are firmly committed to the education of woodworkers, equipping them to achieve the best results possible. Woodcraft teaches over 13,000 classes a year to a little over 50,000 students.

Woodcraft customers appreciate the value of purchasing quality woodworking products. As a Woodcraft Franchisee, you will join with our existing stores, internet, and catalog for tremendous buying power. Woodcraft Supply acts as your warehouse, importer, supplier and distribution center allowing you to concentrate on your store. You will also be a direct distributor of the major tool manufacturers like Delta, Porter Cable, DeWalt, Jet, Performax, Powermatic, Fein and many more. Woodcraft Supply LLC is also the exclusive United States distributor of Pfeil® SwissMade® carving tools, arguably the finest quality tools in the world. In addition, you will sell premium proprietary products such as tools, finishes, and other supplies under the Woodcraft label. In fact, our product development managers are constantly looking for new items either to introduce, or to have manufactured for Woodcraft.
Training & Support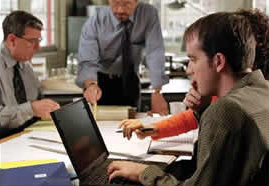 As a new Franchisee, you will be given access to the extensive catalog customer database for your area. Not only will these customers become retail customers once your store is open, they will also be your source for employees and educational instructors. The Woodcraft catalog is your customers' in-home reference guide and a very important and valuable resource for your business.

In 1996, www.woodcraft.com was launched in order to take Woodcraft quality anywhere and everywhere. The internet aspect of the business has been a great source of new customers, and an excellent opportunity for franchise owners to send economical ads, classes, and activities to current customers in their market.

Woodcraft Supply LLC has been an innovator and leader in the field of electronic marketing, continuing to aggressively remain on the cutting edge of new technologies. Franchise owners have the opportunity to step into these established web site features without the expensive and time-consuming initial investments.

Each store has its own web page for Franchise owners to promote their store location and details, publish monthly classes, introduce the store staff, promote class instructors and local celebrities, publish club news within the market, distribute the monthly sales flyer, and place store or project photos.

Franchise owners are also able to send economical e-newsletters to customers in their market notifying them of upcoming events at the store and more!

Another innovative Woodcraft tool is a sophisticated internal communications system used for sending information back and forth from Woodcraft support personnel and the Franchise store owners and operators. Known as the Woodcraft Connection, everything from art samples and project requests to reporting, forms, and manuals can be easily maintained and viewed on demand.



Training


You will be provided with comprehensive training at Woodcraft headquarters, and then additional training at your site immediately prior to and during commencement of operations. Over a period of 2 to 3 weeks, you will receive the attention and support necessary to help you learn your new business. Additional on-site training at your store location is geared toward helping you manage your new business. Not only do we provide you with the necessary training, we train your employees directly at your store!



Site Selection


Proper site selection is extremely important for Woodcraft stores. Woodcraft personnel will assist you with site selection advice and lease/purchase negotiations. Whether your new location is a strip-center remodel or a new construction project, Woodcraft personnel will help you all the way. Our process begins with a comprehensive analysis of your market. We then contact a national commercial real estate firm to assist us in the actual site search process and concluding with our personnel reviewing sites with you. We even design and layout the interior store space for you.



Decor and Design


The distinctive layout of a Woodcraft facility is designed to take customers through the store in a logical progression of needs and products most frequently sought. The Woodcraft franchise organization has retail specialists who have extensive knowledge in retail store design. In addition, Woodcraft management has vast experience in the retailing of woodworking equipment and supplies. This information is provided to you directly, through the operations manual, verbal and written communications, and on-site visits from Woodcraft Franchise LLC personnel throughout your franchise term. You're never alone!



Field Support


Woodcraft field consultants visit your location on a periodic basis to review your operations, answer questions, and provide solutions. Field support is an integral part of how franchisees are supported by Woodcraft management.
Why Woodcraft Supply?
The woodworking market is substantial. According to a 1995 survey conducted by American Woodworker Magazine, "Woodworking In America", nearly 18.6 million people are involved in woodworking activities. These people spend in excess of $13 billion annually on products, supplies, and equipment used specifically for woodworking projects.*

Woodworkers represent a cross-section of the population, and they range from home hobbyists and handymen to professionals in the building trade, cabinet makers, and makers of fine furniture. Most woodworkers have been involved in woodworking for over 15 years. A typical woodworker averages more than six hours per week in the workshop, and spends between $400-500 per year on woodworking products, equipment, and supplies.** Typical Woodcraft customers are male, with an average age of 47. Interestingly, the number of people who are of the age 45 and older are expected to increase between 40% and 50% over the next 15 years, according to the US Bureau of the Census. While this increase in the number of potential customers does not guarantee the franchisee's growth, it is a statistic worth noting.

* Source: American Woodworker Magazine, 1995
** Source: ibid., 1995