Search Tools
Franchise Research
Wireless Giant

The Best Store Phone on the Planet



Business Type
Franchise
Min Liquid Capital
$50,000
$50,000
*
to $80,000
Total Investment
$178,500 to $338,000
Number of Units
20
In Business Since
1995
* For Current Info See:
Franchise Disclosure Document

Overview
MISSION STATEMENT


At Wireless GIANT, our mission is to help everyone find the right wireless service that best fits their needs in a friendly and comfortable environment. We do this by offering every phone, every plan, every day, by training our caring sales staff to be the most knowledgeable in the industry, and by ensuring that when you purchase your service through Wireless GIANT, we will continue to work with you to make sure that you are 100% satisfied with your purchase.



COMPANY OVERVIEW


Isaac Hanna originally established Global Network Communications in 1995. Because of his broad perspective of the industry and consumer needs, the company started doing business as Wireless GIANT in 2004. As a result, the "one-stop shop" concept was embraced and Wireless GIANT is now on its way to becoming a branded retail outlet nationally to meet consumer needs.

Wireless GIANT is devoted to building long term relationships with our customers, franchisees, carriers, providers and vendors, as well as others to ensure our overall success. We are committed to improving our systems to ensure the best service, training, and support. Our goal is not only to meet our commitments, but to exceed them as well. As a chain, we understand consumer and business needs and are committed to 110% satisfaction. We thrive on being a "one-stop shop". With such a scope, it is no surprise that Wireless GIANT is recognized as a leader in the industry.

Our leadership team shares firmly grounded values, standards and ethics. As a team, we have a common mission, vision, and commitment. Such principles are reflected into our relationships with our consumers, franchisees, carriers, and vendors alike. Our commitment to enhance these valuable associations will ensure success in the future for all of us. We continue to employ competent individuals to our corporate team in preparation for our growth. At Wireless GIANT, delivering what we promise is paramount.

Since 1995 we have remained, and will still remain, true to our company's values. To ensure that our customers continue to receive the maximum service through the new millennium, Wireless GIANT is expanding itself into new markets nationwide.
Products & Services
Wireless GIANT is an innovative technology retailer specializing in wireless products and services. Wireless GIANT now operates in over 60 company-owned and licensee stores. Building upon a coalition of retail stores and outside sales professionals, the company is now a leading telecommunication retailer. We offer multi-carrier options with industry GIANTS such as Nextel, Verizon Wireless, T-Mobile, Cingular Wireless, Sprint PCS, Virgin Mobile, Dish Network, DirectTV, Sirius Satellite Radio and other leaders. Armed with these superior partnerships, we are continually expanding our product lines for additional revenues and profits.

Wireless GIANT prides itself on the ability to provide all the needs of the wireless retailer. The company is comprised of direct relationships with leading carriers and vendors for wireless products. With prices no one else can beat, equipment no one else can find, and customer care no one else can match, Wireless GIANT is the "one-stop shop" for any wireless necessity.
Training & Support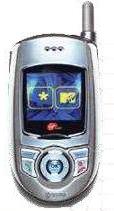 You receive the following support:

step by step guidance to your store opening

assistance in selecting prime locations and lease negotiations

Detailed sales and administrative training program

Our "store-in-a-box" program to eliminate chaos and speed your opening

Production flyers and materials for your Grand Opening

Support with the creation of advertising materials, such as ready-to-air TV and Radio spots and other customizable ads

Available Co-op funds to maximize sales

Toll free call center – (800)96-GIANT – that routes customers to your location for free

Leveraged economies of scale in many aspects of the business

In house Point of Sale (POS) system to ensure timely updates

Private Intranet website to assist you with daily operations

Proprietary manuals to help you operate on a daily basis

2 to 3 days of onsite support during your store opening process

Other tools to help you be efficient and successful
Why Wireless Giant?
According to a report published by Wireless Week, phone usage is set to escalate to an average of 20-30% annually until 2010. It is also expected that revenue produced from wireless figures will rise dramatically over the next five years. For example, mobile data revenue is expected to reach $50 billion worldwide over five years and profits from voice mobile will stand at about $124 billion. The growth will be generated by consumers' enthusiasm for entertainment such as data, games, video and music.

Carriers and providers are running tirelessly as they search and create better ways to serve customers' practical and entertainment needs. With a renewed vision of customer needs and wants, carriers are paying closer attention to the people who utilize their technology and indeed fuel their growth. We cannot hide the fact that consumers just want their devices to work right! The wireless industry attributes this obstacle to network and coverage challenges. However, industry projections show an escalation in the quality and locations of tower and antennae site companies, which, in addition to superior service and innovation from carriers and providers, will greatly improve the consumer experience. Wireless consumers will continue to expect more superior service than ever before.

Wireless GIANT is a unique avenue to capitalize on the retail opportunity of this explosive industry. The following statistics show the enormous demand on wireless products and services:

80% of cell phone users said the phones have made life easier

28% of U.S. households will buy a cell phone in the next 12 months

35% of Americans will change mobile providers

60% of U.S. teenagers still do not have a cell phone

Youth are to account for 30% of users and 25% of revenues in 2008

6% of Americans eliminate land-lines in favor of wireless

44% of U.S. households still do not own cell phones

U.S. Mobile phone sales were up 30% in 2004

In the U.S., cell phone shipments were up 29.3%

The U.S. wireless market is expected to generate $158.6 billion in 2005

61% of seniors over 65 do not have mobile phones in the u.S.

Mobile users are willing to up their bill 28% for more services

The average American spends 619 minutes a month and growing

Phone games brought in $587 million in 2003

Wireless games are expected to generate $1.5 billion by 2008

A record number of mobile phones were produced in 2003

The ring tone market generated over $1 billion in 2003
Are You a Good Fit for Wireless Giant?
Opportunities


Whether you would like the rights to a single store, exclusive rights to multiple stores within a geographic area, or Whether you are an independent, we have a program suited for you. Wireless GIANT has built a profitable, yet cost-effective system to help maximize your success. Our advanced system of support will make a positive difference in the overall operations of your store.



Single Stores


Obtaining rights to a single store means that you will open and operate your business under the Wireless GIANT name and system. We will provide you with a complete plan for managing and operating your establishment. The plan you receive will provide step-by-step procedures for various aspects of the business, including a matrix for management decisions to increase your success ratio.



Territory Rights


We will be offering the opportunity for exclusive rights to open and operate multiple stores within a specific geographic area. You will have the privilege to develop the area yourself, and/or through others. Interested franchisees in your area will be referred to you by us because of our unique agreement. You will also receive 50% of all initial franchise fees per new store in your area. In addition, 33% of all franchise royalty fees in your exclusive territory will be rebated to you.



Convert Existing Stores


An independent wireless retailer who chooses to convert and become a Wireless GIANT franchisee will benefit from numerous advantages. We have designed a system that has been tested and is associated with our brand name. This unique option allows you to use the many resources of a franchise with a proven track record. You will also be entitled to the highest commission payout structure to increase your bottom line profits.