Search Tools
Franchise Research
Wingate Inns

Built for Business




Overview
Our hotel operators have found the brand to be a solid investment with even more opportunity as the chain expands each year. Our single-minded commitment to detail ensures that Wingate by Wyndham will be the business traveler's choice for first and repeat stays. Our strategic growth plan focuses on center city initiatives and encourages development in high-profile corporate markets.

As a Wingate by Wyndham franchisee, you'll get access to our state-of-the-art central reservations system, extensive, thorough training, a superior guest satisfaction tracking tool and a dedicated, dependable support staff. You'll also reap the benefits of participating in TripRewards®, the world's largest hotel rewards program and along our focused national marketing efforts.



Our Businesses


Wyndham Hotel Group franchises hotels and provides property management services. We are:

The World's largest lodging franchisor, as measured by the number of franchised hotels.

A franchisor of 10 lodging brands that include economy, middle scale and upscale accomodations.

A lodging business with nearly 6,500 franchised hotels. This represents over 535,000 rooms on six continents – including 10% of the U.S. hotel room inventory.

The marketer of the TripRewards® loyalty program, the lodging industry's largest loyalty program as measured by the number of participating hotels.
Products & Services
At Wingate by Wyndham, we know you mean business. That's why we are dedicated to making your stay with us as comfortable and productive as possible. Each hotel is proud to offer a host of valuable amenities at no extra cost to you. Our all-inclusive pricing model gives you access to services and benefits you won't find at other mid-market hotel chains. At Wingate by Wyndham, we'll have you working hard and resting easy. From check-in to check-out, we've got it covered.



Amenities include:



High speed wired and wireless Internet access in all guest rooms and public spaces

Local calls and long distance access

Delicious hot breakfast with a variety of choices

Faxes, copies and printing in the 24-hour business center

Access to a modern fitness room and relaxing whirlpool

Copy of USA Today newspaper delivered to your room Monday through Friday throughout the U.S.

In-room copy of PC Today magazine, while supplies last

Convenient and easy express checkout

Comfortable, oversized guest rooms with a separate, well-lit work area

Two-line speakerphone with voice mail and conference call capabilities

Refreshing new bathroom amenities from well-known brands like Judith Jackson or Neutrogena

Fluffier washcloths and towels

Luxurious shower experience with Moen Revolution showerhead, curved shower rod and hookless shower curtain

Relaxing bed experience focused on quality and comfort that includes a top of the line, comfortable new mattress and box spring as well as softer, more plush pillows and linens

In-room coffee maker, iron, ironing board and safe

Ability to earn valuable TripRewards points, air miles or rail points
Training & Support
Training


As you know, the people on your team are critical to your success. Our dedicated Training team provides a comprehensive suite of learning opportunities designed to help you run your business.



General Manager Orientation


Our GM orientation (Strategic Training for Exceptional Performance – S.T.E.P.) is a five day program which focuses on the brand tools and resources designed to optimize your business' performance.



Owner Orientation


For our owners, we offer a three day program designed to familiarize you with the support and services offered by your brand as well as the entire Wyndham Hotel Group.



Regional Training Workshops


Throughout the year, we offer innovative training workshops at regional sites near you. Designed to improve your property's performance, these workshops may focus on hotel operations, customer service, brand programs, sales and marketing.



Online Training Offerings


Through your brand portal, we bring the training to you. We offer a wide variety of workshops that include self-paced, live and video-based programs.



Property Management System Training


Your property management system is an important part of your business and we can provide you with the training to get the most of out of it. Whether it's a live workshop hosted on-site or a series of e-learning workshops, we help your team better understand how to effectively utilize your property management system.



Operations Support


Once your property officially opens, your on-going support team will consist of your Director of Business Development and Franchise Services Manager. Your Director of Business Development will periodically visit your site to discuss and help you implement brand strategies. Your Franchise Services Manager will be available to assist you from our corporate office with any immediate questions or concerns you may have.



Technical Support Services


The Technical Support Services (TSS) department provides technical support via the online self help knowledgebase, E-Media instructional modules available both on MyPortal and the knowledgebase, and over the phone when the solution is not available in the knowledgebase.

Their services and key responsibilities are:

First line support for all franchisees experiencing technical difficulties.

Ownership of a customer's technical issue or request by embracing the entire "life cycle" of a request from initial contact through problem resolution.

Education of customers and prevention of problems through trend analysis and reporting.

Support of all technology products and services offered by Wyndham Hotel Group including PM System, MyPortal, Email, RFP, TripRewards, MyLearning, etc.
Why Wingate Inns?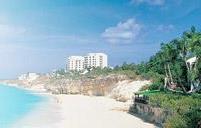 Our Industry


The $124 billion domestic lodging industry is a fast growing part of the hospitality industry. Generally divided into four segments, the domestic lodging industry includes luxury, upscale, middle scale and economy accomodations.

In 2004, the U.S. lodging industry boasted approximately 47,600 properties, representing more than 4.4 million guest rooms. 3 million of these rooms were in franchised hotels and 1.4 million were in independent hotels.

According to PricewaterhouseCoopers' forecast, the U.S. lodging industry is expected to gross $25.6 billion in pretax profits in 2006 and $30.3 billion in 2007.



Local Support


The Wingate by Wyndham slogan is "Built For Business". Once you're ready to open, you'll want to broadcast news of your new, high-tech Wingate by Wyndham property to professionals traveling your way. We can help.

A local marketing plan — plus tips for finding top business accounts — with help from your Director of Business Development.

A photography initiative called "The Big Picture" where professional, high resolution images of all properties are provided to the franchisees at no additional cost and uploaded to the brand website and third parties.

An online corporate brand identity manual.

Winmarketing.us — an online marketing tool that lets you and your team develop your own property campaign quickly and easily from strategy to execution. The Web site features a wide variety of customizable creative options such as postcards, e-mails, print ads, sales letters, rack brochures and more at discounted prices.



Brand Intranet Portal


As a Wingate by Wyndham franchisee, you'll get 24/7 online access to MyPortal – and a wide variety of tools with just one ID and password. This includes:

Access for all employees, including housekeepers and front desk, as determined by the GM.

Free e-mail accounts with spam filter for the owner, site principal and GM.

Content-specific information based on your needs and user profile.

Whenever/wherever access to brand and property performance information, rate management tools, RFP response tools and more.