Search Tools
Franchise Research
Vocelli Pizza

Classic Italian Quality



Business Type
Franchise
Min Liquid Capital
$25,000
$25,000
*
Total Investment
$109,000 to $242,000
Required Net Worth
$250,000
Number of Units
140
In Business Since
1988
* For Current Info See:
Franchise Disclosure Document

Overview
Benvenuto and thank you for your interest in Vocelli Pizza! At Vocelli, we believe our authentic Italian pizzas are the very best in the business, and that our franchise opportunities are equally fresh and exciting. Through our proven business methods — honed and ripened since 1988 — and our smart, interactive operations style, you will enjoy inherent advantages in starting your own successful, quality pizza business.

And no surprise, we distinguish ourselves from other national pizza chains by consistently focusing on providing the highest standard of quality. We incorporate everything we've learned from our own rich pizza tradition, in every product we sell, and by supplying exceptional support systems to our valued franchise partners — our family. Simply put, we believe in making and serving the quality of pizza we want our own family to enjoy — the very best.

As we familiarize you with Vocelli Pizza, we trust that you will get a true sense of our commitment to our outstanding product and our ongoing support of you, our valued — essential — franchise partners.

On behalf of everyone at Vocelli Pizza, we look forward to working with you as a partner and a vital part of our Vocelli family.

Grazie,
Varol Ablak
President & CEO of Vocelli Pizza®
Products & Services
To make a pizza that keeps people talking, eating and ordering more, you have to start fresh. At least that's the way we saw it in 1988 when we created the very first location. Back then, Harry Ablak and his two sons, Varol and Seckin, started a tradition of taste that would eventually deliver Vocelli Pizza, into the national spotlight. Recognized by the industry's top trade magazines as a leader in the pizza segment, Pizza Today ranks Vocelli Pizza in the top 50 pizza companies for growth in its national "Hot 100 Companies" annual listing. Nation's Restaurant News and Restaurant Business joined in also, highlighting our goals and aggressive marketing strategy.

Founded on a fresh recipe and an even fresher delivery idea, we earned a distinct reputation for hearty authenticity and unconditional taste focus for the serious pizza eater. Starting with our daily hand-tossed dough, mixed with extra virgin olive oil, our pies are then topped with our signature sauce, made from freshly-packed, vine-ripened tomatoes and covered with 100% Real® mozzarella cheese. Each pie is then finished with only market-fresh toppings - from snow white mushrooms and crisp green peppers, to savory hand-pressed pepperoni and farm-fresh sausage.

The name "Vocelli" represents our high quality products including a wide variety of gourmet pizzas made to our signature taste standards. Fresh, made-to-order strombolis, panini subs, insalatas and wings perfect the Vocelli menu.
Training & Support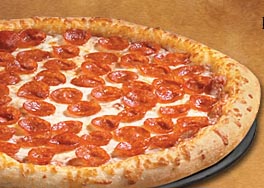 Franchisee Support


Vocelli Pizza is committed to two major areas —Franchisee Support Services, and Corporate Store Operations. One is focused completely on assisting our franchise partners and the other to successfully operating our corporate stores. This structure evidences our commitment not just to selling franchises, but to maintaining a strong base of corporate stores as well.



Extensive Training Program


Vocelli Pizza's training for new Franchise owners and Operators is structured to provide time in both classroom and actual store settings. The curricula is focused on teaching everything needed to know about making the world's best classic Italian foods (including all kitchen and store operations) and running a successful food delivery business (including local store marketing, staff scheduling, financial controls, and purchasing) . In addition, Vocelli Pizza's crew training program helps owners develop their own great teams!

Site Selection
Vocelli Pizza will provide you with assistance in all aspects of locating and building out your new store. This assistance includes initial market research and analysis including demographics, mapping and on-site visits. Once a site has been identified and approved, we will then assist you with lease approval, design, equipment lists, purchasing guidance, and multiple site visits.

Equipment Lists
We will provide you with a detailed list of everything you will need to open your very own Vocelli Pizza. This encompasses a full range of major equipment, including ovens and walk-in coolers, and the "small stuff" like pizza boxes and cutters.



Localized Franchisee Support


As a new Vocelli Pizza franchisee, you will have a Franchise Consultant­­­­ who is trained to provide expert assistance during your new store opening. Your consultant will also give you personal on-going operations support, including quality assurance, marketing, business management, and special help with new promotions and product roll-outs.
Why Vocelli Pizza?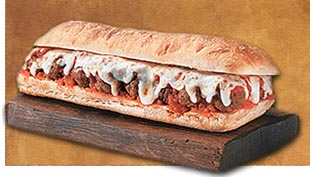 National Pricing/Distribution


Every ingredient that goes into a Vocelli Pizza and every item used to successfully run your Vocelli Pizza store is specified and available through our national distributors. Our ability to purchase in large quantities allows you to get top quality products at great prices.



Award Winning Marketing Program


Our national award-winning marketing program is executed across all major media, incorporating print, radio, television, direct mail and Internet for each of our 6 National Campaigns. We also provide to you with marketing tools which enable you to develop an effective local store marketing program. Most local store marketing collateral (including box-toppers, door hangers, menus, and direct mail postcards) can be ordered directly from our Vocelli Team Member web-site.



Human Resources


Our Human Resources department provides on-going support regarding best practices related to employee recruiting, retention, and human resource asset management. We also provide guidelines on federal and state labor requirements, payroll processing and business insurance.

Call Center
Vocelli Pizza focuses on providing excellent customer service through our dedicated Call Center Team Members. The Call Center takes orders every day from open until close, providing customers with a consistent, quick response to their call and very accurate order entry. Our Call Center Team Members also handle customer complaints in a way that allows us to keep customers happy, and follow up on new customers to retain and build customer loyalty.
Are You a Good Fit for Vocelli Pizza?
As they say, you have to spend money to make money. Fortunately, at Vocelli Pizza, the spending part is lower than you would think.



FEES



Franchise Fee: $20,000

Royalty Fee: 5% of gross sales

Advertising Fee: 7% minimum aggregate



INITIAL INVESTMENT REQUIREMENTS


The average investment to open a Vocelli Pizza Store is $198,600