Search Tools
Franchise Research
Touching Hearts at Home

In-Home Care for Independent Living



Business Type
Franchise
Min Liquid Capital
$47,500
$47,500
*
to $70,000
Total Investment
$47,500 to $70,000
Required Net Worth
$75,000
Number of Units
28
In Business Since
1996
* For Current Info See:
Franchise Disclosure Document

Overview
As the desire to live independent and dignified lives becomes more important for seniors, Touching Hearts remains dedicated to enriching our client's lives by providing an independent lifestyle for seniors in their own homes. By Sharing, Caring, and Helping, Touching Hearts provides an incredible and fulfilling business opportunity for those interested in making a difference in the lives of the people they serve. By 2030, there will be an estimated 71.5 million persons aged 65 and over in the United States, which is nearly double the population of 36.8 million seniors in 2005. Touching Hearts' proprietary support systems provide all franchise owners throughout the United States the chance to take advantage of the growing need for senior homecare.
Products & Services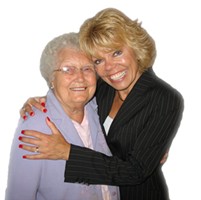 As the desire to live independently remains an important factor for many seniors, caregiving options have become more diverse. Seniors and their families can now choose services that maintain well-being and safety in one's own home, in addition to the nursing and assisted living options that have been traditionally available. Touching Hearts at Home (originally known as Caring Companions) is a non-medical homecare company that began in St. Paul/Minneapolis, Minnesota, in 1996. Our mission is to provide services for seniors in their own homes, maintaining each client's high quality of life by providing friendship, kindness and care through companionship that preserves a strong peace of mind for both the client and their family. We see the opportunity to provide caregiving services to seniors as a gift that we must respectfully receive and give back with great integrity, always putting empathy and the belief in the dignity of all people in the forefront of our work.

Touching Hearts at Home originated from the natural compassion of Founder and CEO Renae Olafson, who received such a strong example of caregiving, kindness and concern from her mother, 92-year-old Melvina Peterson, that it became her passion. Melvina gave Renae and countless others in her life the gift of unconditional love, a legacy of love that Renae, through Touching Hearts at Home, has been able to share throughout the nation. The 100 miles that separate mother and daughter make Renae empathetic to those who live a distance from elderly parents, sparking concern and stress. Renae and our staff are committed to helping ease that stress for others.

The need for care and companionship has grown dramatically in recent years as needs continue to rise, and Touching Hearts at Home has responded by expanding and taking our passion across the country through a network of offices nationwide. Our national launch began in January 2007, with plans to service all 50 states. Current family caregiver statistics show that more than 50 million people provide care for an ill, disabled or aging family member each year. Recognizing this, Renae knows the need for Touching Hearts at Home will keep increasing. Her vision is to build a legacy of care and compassion that enriches the lives of as many people in need as possible.
Training & Support
The Touching Hearts comprehensive support system is designed to give each franchise owner the training and tools to run a rewarding, profitable franchise office. Using over ten years of experience in the senior homecare industry, Touching Hearts provides each franchise owner both initial and ongoing industry specific training.

In conjunction with our comprehensive educational program, operating systems including business operations, employee management, and client care systems are designed by Touching Hearts for each franchisee. Our operating systems provide each owner essential tools and resources to run a successful business, helping to make the day-to-day operation of a franchise office seamless and profitable.

Each franchise owner will be provided with a week-long, extensive training program by a franchising expert in the senior homecare industry. This initial training program is designed to provide each owner with the information and tools necessary to hit the ground running. This training includes, but is not limited to:

Marketing and promotion of your franchise

Office, employee, and client management

Daily and ongoing operations

Safety and insurance

Services and basic management techniques

Client, Caregiver, and scheduling software

Once you have completed the initial training, Touching Hearts will provide a copy of our Operating Manual and various promotional materials, products, and forms to help you commence business immediately. National seminars and regional conferences are held to bring each owner continuing education in the homecare industry and will address improvements and developments for your office administration, accounting, operations, and general business.
Why Touching Hearts?
We have developed a proven and successful business model that we are excited to share with new franchise owners. Touching Hearts shares its unique and profitable operating system, developed through ten years of experience in the senior homecare industry, with each franchise owner. Share in the excitement and energy that our new company Touching Hearts brings. In an industry that has amazing growth potential, Touching Hearts gives interested and qualified persons the opportunity to join an elite group of qualified, successful franchise owners. Premium territories are available throughout the United States and give each franchise owner the chance to own and operate a successful office in their desired area.

Help bring quality, safety, and friendship to the lives of our elderly and disabled clients. We believe that helping people is a gift that we respectfully receive and give back with great integrity. This is a caregiving business and Touching Hearts is an organization that is sincere in caring for our elderly and understands the importance of integrity and quality of life at any age. Caring for those you serve is essential and is a rewarding component to this business. Touching Hearts provides owners with the rare opportunity to have both a personally and financially rewarding business.

Touching Hearts has developed an excellent operating system that is designed to help each franchisee experience the great personal and financial rewards that go along with serving others. Our week-long new franchise training program provides the tools to help each owner experience success in their first months of operation. To ensure an efficient and successful start to your business, Touching Hearts will provide on-going franchise support that will help an owner in the critical beginning months through the term of your ownership.