Search Tools
Franchise Research
The Steak Escape

A Taste of South Philly



Business Type
Franchise
Min Liquid Capital
$100,000
$100,000
*
Required Net Worth
$350,000
Number of Units
166
In Business Since
1982
* For Current Info See:
Franchise Disclosure Document

Overview
As a company, we believe in the core characteristics that have made the STEAK ESCAPE® concept unique. Uncompromising freshness and quality, coupled with value and service, delivered in a friendly, open manner are the "key ingredients" that make up the foundation from which the STEAK ESCAPE® brand was conceived.

Our Franchisees must share our belief in these core characteristics, understand and subscribe to the passion that fuels them, and be willing to commit to them. They must also understand that we view these characteristics as our competitive strengths, which must be leveraged to the best of our collective abilities, in order to compete in today's highly volatile marketplace.

The Franchise Development Team at Escape Enterprises, Ltd. ("EEL") is challenged with the mission of generating unit growth of the STEAK ESCAPE® Franchise System by attracting great Franchisees (who think like us), and assisting them in finding and developing great locations.
Products & Services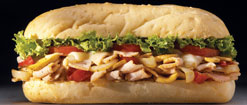 Good food grilled fresh.


What's the secret behind our sizzle? It's fresh meat, fresh veggies, fresh bread… you get the idea. And freshness alone isn't enough, we use only top quality foods from trusted names like Tyson®, Sargento® Cheese, Idaho Potatoes, Kraft Dressing and A-1® Steak Sauce.

Beyond that, trust us when we say: you gotta eat one to know.

Fresh taste done right and better than anyone else...
You'll find yourself hooked on the taste of sizzling steak, grilled onions, melted provolone and fresh vegetables. All on a warm, fresh-baked Grinder roll.

And that's just one of the sandwiches we serve. Wait till you try the rest!
Training & Support
At EEL, we strive to constantly improve the support we provide to our franchise family. Our highly skilled teams in field consulting, operations, marketing, and training are committed to the highest standards in support of your business. Our core competencies are built upon delivering a fresh product of the highest quality, in a friendly, open setting. In alignment with those core beliefs, our support organization is comprised of specialized facilitators in the areas of Purchasing & Product Procurement, Research & Development, Training, Marketing, Field Services, and Systems Technology. The partnering of resources with functional expertise, allows us to deliver a variety of tactical tools designed to give each franchisee the skills needed to operate a STEAK ESCAPE® franchise.



Training Programs


Running a great unit requires a strong sense of commitment, dedication, and a desire to be the best. It also requires a high degree of skill and knowledge of our products, systems, and procedures. Our training team has assembled our core strengths into a cohesive and comprehensive Director Certification Program designed to give each participant everything they need to run an exceptional franchised unit. Every business and operational aspect of our process is covered in detail during the required 3-week certification course, and culminates with a final exam and Serve Safe certification. Upon graduation, the newly certified store directors will be ready to return to their location and begin preparing for pre-opening tasks. We require a minimum of 2 certified directors for each unit, one of which may be the Franchisee. Our Training Team will continue to deliver continuing education at our Annual Franchisee Conferences, to keep each member of our franchise family up-dated on the latest products, systems, processes, and techniques.

Opening Training & Support
Now that you are nearing the end of your construction and about to get your Certificate of Occupancy, our New Store Openings (NSO) coordinator will work with you to schedule and facilitate the pre-opening training schedule. The NSO coordinator will ensure, via checklist, that each detail is covered. Your Project Manager will make final contact and clear all "punch list" items, so you are ready to go. The NSO team leader will arrive prior to your scheduled opening date and begin final readiness preparations, initiate and schedule delivery of your start-up inventory, and kick-off your employee orientation and training. Your NSO team leader will work with you and your staff to deliver pre-opening marketing to your market area. Upon completion of your pre-opening assessment, you and your NSO team leader will determine any additional resources you may need. Opening day will be both exciting and demanding. Your NSO team will stay with you, working side by side with you and your team, to ensure the highest level of product quality and customer service. The NSO team leader will also assess each step and cast member so that you have all of the information you need. Prior to departure, your NSO team leader will meet with you to review and recommend your initial operating plan.



Field Service, Consulting & Support


Your Regional Field Consultant has years of experience in the restaurant industry. Each team member is committed to do their best to support your business, through a variety of actions which include; evaluating sales, recommending business and marketing plans, providing supplemental training, in-store operational guidance, and other activities designed to market your business. From coordinating your opening, menu and initial inventory, to bringing you the latest in product, process and operational skills, "We're here for you".

From your very first visit to our Corporate Campus, each member of the Escape Enterprises Team is committed to helping you grow and achieve your goals. We've approved you, trained you, assisted with design and construction, and we've been there to get you up and running! Now it's in your hands, but we're right there. Our Team of Regional Field Consultants are out there in your stores working with you, your directors and cast members to ensure our commitment to deliver the best products, prepared fresh, in a clean, safe environment, and in a friendly, open manner and further ensure that we're "Serving it Fresh and Hot-Off-The-Grill"!
Why The Steak Escape?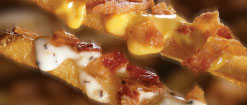 Purchasing, R & D and Quality Assurance


Our industry is extremely competitive. Our product has to be the best in our category. Our stringent commitment to product quality from beginning to end is a primary key to our loyal customer following. We remain on the "leading edge" with product development so that our menu is consistently reflective of the best in freshly prepared items produced in an immaculate environment. We have developed long-term relationships with our vendors and suppliers and have frequent contact with them to ensure they meet our quality standards, our delivery commitments, and cost objectives. We work diligently with our supplier network so that each Franchisee has the latest information on our national purchase pricing on each item. Our relationship with our distributors is monitored regularly to ensure timely delivery and consistent pricing. Our R & D process invites our Franchisees to contribute their ideas, suggestions, and menu enhancements so that they are thoroughly researched and acted upon. Many of our Franchisee product submissions have become regular, approved menu selections. A formal Quality Assurance Review will be conducted as a part of an overall Business Assessment Review, by your Field Services Consultant.



Marketing


Ever hear the expression "try it, you'll like it"? Well, as a STEAK ESCAPE® Franchisee, you will give your customers and potential guests that opportunity on a regular basis. Product sampling is a vital part of our daily marketing plan. By letting potential customers taste our great food, followed with a value-added coupon, we ensure we get consistent customer trial. In addition to our "Sampling" program, we offer several annual Limited Time Offer (LTO) product promotions each year as well as a multi-tiered bounce back coupon program for peak shopping seasons. Our Frequency Card is yet another business tool, and a great focal point at the register. Your marketing fee is used to fund the materials you receive for the LTO promotions, and supports our ability to provide professional artwork for your printing and marketing needs at no additional cost. As a new Franchisee, you will receive our Marketing Manual and Marketing Media book that are designed to give you the tools you need to develop a targeted local marketing and media campaign combining direct mail, newspaper, and door-to-door techniques. Our marketing team stands ready to assist you in developing additional artwork as needed and the production of a variety of media-based material, all of which will be consistent with our brand positioning and image. From in-store graphics, banners, trans-light inserts, menus, coupons, and packaging, to our uniforms and limited time offers, our marketing team, the standard bearers of our great brand assists each Franchisee and delivers image building and customer building tools that have become a hallmark for the STEAK ESCAPE® system.



Systems & Technology


Our Point of Sale systems provide information to help you manage effectively. With each transaction, your unit is gathering a great deal of information that is vital to you and your ability to operate your business. Part of being a STEAK ESCAPE® franchisee is to see your business from all points of view. It is for this reason that EEL has embarked on a technology initiative that allows you to see your store visually, see it from a data standpoint, and see it through your customer's eyes. You have the capability to see your store when you're not there. EEL has a relationship with an organization that can arrange to have web-based surveillance cameras installed in your store. The Technology and Field Operations Teams will assist with methods to help you analyze the data and apply it to your business. As a part of our technology initiative, we have identified a Customer Feedback system, through a third party, who specializes in mystery shop surveys and customer experience trends. The sales data coupled with customer feedback will give you the ability to get a complete view of your business, you'll see it live, you'll see the numbers and you'll know what your customers see.
Are You a Good Fit for The Steak Escape?
Any prior experience in business management is helpful. Most important characteristics for successfully managing a STEAK ESCAPE restaurant are organizational skills, people skills, a dedication to hard work, contagious enthusiasm, and a strict adherence to the standards and specifications of the Steak Escape System®.