Search Tools
Franchise Research
Straw Hat Pizza

Genuine California Pizza



Business Type
Franchise
Min Liquid Capital
$175,000
$175,000
*
to $995,000
Number of Units
44
In Business Since
1969
* For Current Info See:
Franchise Disclosure Document

Overview
Today, more than ever, people are looking for excellent opportunities for growth and financial independence by owning a proven franchise business. Yet becoming a voiceless franchisee and paying excessive royalties in some other organizations may be the end of your independence. At Straw Hat, we think there's a better way to do business and help our owners to succeed. We're a one-of-a-kind 'cooperative' organization; and although we may look a lot like a franchise, we do business in a much better way.

The Straw Hat organization, known as the Straw Hat Cooperative Corporation, is made up of independent restaurant operators who value the entrepreneurial spirit. There's no massive franchisor charging outrageous royalties. Instead, the Straw Hat Cooperative offers you a growing and proven system, with easily implemented procedures, and arguably the best pizza anywhere. In short, we exist to help our members be successful and our guests happy; and we take pride in the doing things in a very different and improved way than those big franchise conglomerates. That's why Straw Hat is honorably deemed the "Un-Franchise, Franchise."

The Cooperative is a long standing recipient of the prestigious seal of Fair Franchising by the American Association Franchisees & Dealers (AAFD). Straw Hat was the second company to receive this honor, and shares it with very few other chains. It is a reflection of the pride and satisfaction Straw Hat owners hold in their company. Straw Hat is a model organization in the industry.
Products & Services
We begin with our celebrated crust. In 1959, Straw Hat created the very first California crust pizza. Unlike other regional pizza types, California crust is special, it's a layered, flaky crust. It's airy and crispy on the bottom, yet bubbling on top. It has a cracker-like crunch, and is never soggy or limp.

Next, each pizza pie is brushed with Straw Hat's own secret recipe sauce, made from California ripened fresh-packed tomatoes. It's a sweet and robust blend of tomatoes, herbs and spices which bursts with California flavor. And it can only be enjoyed at Straw Hat. Then we generously top every pizza with six kinds of Real California Cheese, because six cheeses are six times better than one! Our time-tested combination of naturally aged cheeses was originated by Straw Hat to give each and every pizza the perfect balance of flavor and texture - and delight the most fanatical cheese lovers.

What's more, only the freshest and finest toppings are allowed on our premises and on our pizzas. Top quality meats and seafood, farm-fresh veggies and select seasonings. We never scrimp when it comes to quality and flavor, and nothing phony-baloney ever goes on a Straw Hat pizza.

And finally, we bake each pizza to our exacting specifications. Our ovens are specially designed and calibrated to achieve pizza perfection; the faultless California Pizza. The crust must be golden brown, flaky and airy, firm on the bottom yet yielding on top. The cheeses must be slightly browned and bubbling, enveloping layers of fresh toppings, cooked just to the precise point.

Straw Hat serves a lot more than just great pizza. Think of us as the Right Place for Lunch and Dinner, with our varied menu of appetizers, salads, sandwiches, pasta and more. The whole family can enjoy Straw Hat for any occasion!
Training & Support
The level of service you receive from your franchisor can make or break your future. That's why, despite our low fees, the Cooperative provides an exceptionally high level of service. We have over forty years of day to day experience in helping restaurant owners be a success. And with top notch marketing programs, group purchasing, product development and in-store consultations, you'll receive the same kind of support you'd expect from a franchise.

Every Straw Hat member has a real say in the way the company is run. Each time a major policy decision is made, YOU are consulted. Your voice is always heard, and your input as a member of a key planning committee can help steer the direction of the Cooperative.

All of the support programs and the way we do business makes sense because they've been developed and approved by operators for operators. Straw Hat members enjoy the highest quality products and materials at a better cost than many larger chains. That's what our cooperative power is all about realizing advantages that are unobtainable on your own.
Why Straw Hat Pizza?
As an owner of a Straw Hat Pizza restaurant, Grill, or Express unit, you also own a share of the Cooperative parent organization. The Cooperative is owned and directed entirely by its store owners. Each restaurant represents one share of ownership.

Unlike the skyrocketing royalty payments charged by most franchisors, Straw Hat Cooperative members pay only a low assessment and marketing fee. These fees do not generate corporate profits, but simply cover the cost of providing services to you. Becoming a member of the Straw Hat Cooperative is not an expense – it's your first step to lowering the cost of doing business!



Are You a Good Fit for Straw Hat Pizza?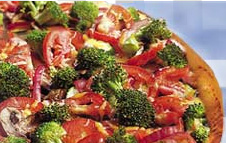 Straw Hat has three restaurant formats to fit your vision and marketplace. The Cooperative has growth and ownership opportunities throughout the western states, and membership opportunities exist nationally and internationally for qualified area developers.

Straw Hat Pizza

-- First developed in 1959, this is the concept where it all started and that made us famous. It's a traditional family restaurant focusing on our best selling pizza, oven-baked sandwiches and fresh salad bar. New units showcase a vibrant and fun décor package and feature counter ordering with an up-beat, friendly, and informal service format. Dine-in, take-out, and delivery available. Units range from 2600 to 4000 square feet.

Straw Hat Grill

-- An exciting entry into the hot new fast-casual market. This 3500 to 5000 square foot restaurant offers gourmet pizza, burgers, salads, and unique beverages. It's a great place to go for a business lunch, to take a date, or for the whole family to enjoy relaxed service in a lively atmosphere.

Straw Hat Pizza Express

-- The Express Unit is a fast paced outlet and it's just the right recipe for capturing the in-home market. With a very flexible and much smaller footprint requiring only 1000 to 1500 square feet, Straw Hat Express offers our famous core menu items specifically for take-out and delivery.