Search Tools
Franchise Research
Sealmaster

Maintaining the World's Pavement



Business Type
Franchise
Min Liquid Capital
$62,250
$62,250
*
to $621,996
Number of Units
27
In Business Since
1969
* For Current Info See:
Franchise Disclosure Document

Overview
Discover why Sealmaster is a world-wide leader in the pavement maintenance industry



Contractors, highway/street departments, and property owners have come to rely on SealMaster for quality products and service. SealMaster is driven by a philosophy of total dedication to the pavement maintenance industry.

Quality products, competitive pricing, outstanding service, and a strong commitment to research and development are the reasons why SealMaster continues to be an industry leader. A complete line of pavement maintenance products, sport surfacing materials, and equipment are available for pickup or delivery at SealMaster stores nationwide.

Each SealMaster store is staffed by trained personnel to provide technical support. Our specialized transportation fleet enables us to provide convenient delivery of the diverse SealMaster product line.



With SealMaster - You Get The Complete Backing& Support Of A Worldwide Leader In The Pavement Maintenance Industry.





History...


Since 1969, the name SealMaster has been synonymous with quality pavement maintenance products and equipment. This tradition of quality continues to flourish through the SealMaster franchise program today. SealMaster began franchising in 1993. The SealMaster franchise enables qualified entrepreneurs to manufacture SealMaster pavement sealers utilizing proprietary formulations and manufacturing techniques that have made SealMaster an industry leader.
Products & Services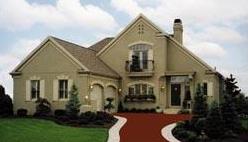 A SealMaster franchise is designed to be the One-Stop-Source for pavement maintenance products and equipment. All SealMaster products and equipment as well as other brand name products are available at SealMaster franchise locations.

SealMaster coatings, paints, and liquid repair products are environmentally friendly water based emulsions.



SealMaster Products



The following is a brief overview of the sealmaster product & equipment line.



Pavement Sealers


Available in Asphalt and Coal Tar emulsion formulations. SealMaster pavement sealers are "Simply The Best" with over 250 million gallons applied world-wide. Ideal for parking lots, driveways, secondary roads, and other asphalt pavement surfaces.



ColorPave™


Now you can color your world with ColorPave pavement coating. Ideal for driveways, amusement parks, walkways, playgrounds, golf cart paths, etc.



AsPen Pavement Rejuvenator


PAVEMENT REJUVENATOR The ideal surface treatment for roads, streets, airports, and highway shoulders.



Pavement Sealer Additives


Advanced Polymer additives designed to improve the performance of Pavement Sealers.



Crack Fillers & Sealants


SealMaster Crack Fillers and Sealants set the standards for quality & performance. Hot and Cold Applied materials available.



Preparation & Repair Materials



High performance pothole patch

Oil Spot Primers

Squeegee applied patching and repair materials



Traffic Paints


Environmentally friendly 100% acrylic high performance water based formulations. Bright colors with outstanding durability.



SportMaster Sport Surfacing Products



Tennis Courts

Running Tracks

In-Line Skating

Nets, Posts, Windscreens



SealMaster Sealcoating Equipment


SETTING THE STANDARDS FOR QUALITY, PERFORMANCE, AND DURABILITY

Ride on self-propelled machines

Spray tanks - skid and trailer mount.

Truck mount units

Portable pump units

Available in several models and capacities



Road Maintenance Equipment


A FULL LINE OF QUALITY ROAD MAINTENANCE EQUIPMENT

Crack filling melter/applicators

Heated tack coating units

Aggregate chip spreaders

Water tanks Several models and sizes to choose from



Concrete Products


A complete line of concrete products to repair, maintain, and preserve concrete pavement



SealMaster Services



SealMaster Franchises Provide the Following Services:



SPOT TANKER PLACEMENT


A 4,000 gallon tanker of pavement sealer can be placed right on the jobsite enabling contractors to feed off the tanker as opposed to making several trips for sealer. This enables contractors to complete jobs much quicker.



TRAINING SEMINARS


SealMaster franchises hold periodic seminars on the latest application, marketing, and sales techniques. These seminars are attended by contractors, street departments, and property managers. Representatives from InFrasys, Inc. are available to assist with presentations.



BUSINESS OPPORTUNITY SEMINARS


A SealMaster franchise is able to offer an exceptional business opportunity in the pavement maintenance contracting business. A SealMaster franchise can offer the products, equipment, and training to assist entrepreneurs in starting their own contracting business.



CONTRACTOR REFERRAL


A SealMaster Franchise is an integral lead source for the pavement maintenance industry. The high profile of a SealMaster Franchise attracts many property owners and street departments who are in need of pavement maintenance services. These leads are then directed to SealMaster franchise customers.



PRODUCT RECOMMENDATIONS AND SPECIFICATIONS


A SealMaster franchise posseses numerous specifications for the maintenance and repair of several types of pavement surfaces including parking lots, driveways, airports, roads, and sport surfaces.
Training & Support
InFrasys, Inc. understands that effective training and ongoing support are important elements to franchise success.



FRANCHISE TRAINING


New SealMaster franchise owners attend an intense two week training program at SealMaster headquarters in Sandusky, Ohio. Training sessions include operations, product knowledge, sales, and marketing.



OPERATIONS MANUAL


A SealMaster franchise receives a detailed operations manual covering all aspects of operating a SealMaster franchise. Revisions are made on an ongoing basis to keep franchises updated on the most current operations and marketing techniques.



ON-SITE

ASSISTANCE


Operations technical personnel from InFrasys, Inc. Headquarters are present on-site during the start-up phase lending assistance and guidance in all aspects of operating a SealMaster franchise.

Marketing and sales support personnel are also available for assistance with the direct sales process.



NATIONAL ADVERTISING


An on-going aggressive national advertising campaign continues to position SealMaster as one of the most recognized names in the pavement maintenance industry. Strong brand awareness in the marketplace provides valuable support to the direct sales process.
Why Sealmaster?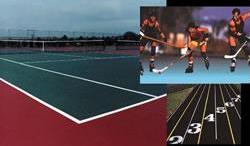 Franchising puts economies of scale to work for you



Pavement maintenance is a billion dollar industry that continues to grow each year. SealMaster has positioned itself as both a technological and marketing leader within the industry.

By providing you with an established and widely recognized trade name, volume buying power, and access to an established network of suppliers, the SealMaster business opportunity offers you a number of advantages unavailable to independent business owners... the advantages of franchising.



Risk Reduction


While an estimated 77% of independent businesses fail within five years of start-up, within that same time period 92% of franchises are still up and running.



Job Satisfaction


82% of franchise owners report job satisfaction. This may make them "the most satisfied workers in America," according to one recent study.



Growth Potential


Sales through franchised establishments grew an estimated 114% between 1980 and 1990, and are expected to top $1 trillion by 1994.



Security


A recent quote by Allen Heydorn, Editor of Pavement Magazine states, "Pavement maintenance is essentially a recession-proof industry. The need is always there."

It's no wonder the Department of Commerce has predicted franchising will be "the leading method of doing business in the 1990's." By out-pacing GNP growth nearly 1000% in recent years, sales growth through franchises has changed the face of American business. The SealMaster franchise program has been designed to help you benefit from the many advantages of franchising.



Growth & Opportunity


The territories granted to SealMaster franchises allow for exceptional growth potential. In many cases statewide territories are granted to franchisees. The size of territory, the breadth of product line, and the ever increasing need for pavement maintenance are just a few of the reasons why SealMaster is rated as such a highly attractive business opportunity.
Are You a Good Fit for Sealmaster?
The total estimated investment for each individual franchise ranges from $295,250.00 to $621,996.50, including a franchise fee of $35,000. The estimated cost for a conversion franchise ranges from $62,250.00 to $544,496.50. (A conversion franchise is for someone currently manufacturing pavement sealers and active in the pavement maintenance supply industry.) The total investment figures include the cost of manufacturing equipment, initial inventory, tanker, signage, vehicles, working capital and other expenses.