Search Tools
Franchise Research
Roly Poly

The Original Rolled Sandwich




Overview
It takes more than an awesome sandwich to make our Roly Poly world go round. Dedicated franchisees throughout the country have been working together over the last 10 years to build the Roly Poly reputation and fine tune the franchise system. Our original first year franchisees are still opening new stores and celebrating record breaking sales! What's the reason for this amazing franchisee success? Another of our favorite words, SIMPLICITY! The system that we have developed is simple, and when our system is followed, it works. We know that it's not always easy to match up the right franchisees to the right concept.
Products & Services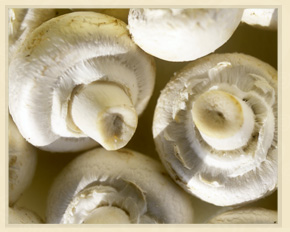 Roly Poly Rolled Sandwiches is a upscale, specialty sandwich concept unmatched and not duplicated anywhere simply because of the endless assortment of unique ingredients and specials available – all deliciously prepared and rolled in soft, golden tortillas. Quite simply, the Roly Poly difference is quality, taste and variety! Most QSR segments, such as burger concepts, pizza, chicken and burritos, all offer a similar product by definition. There may be differences in preparation or presentation but the core food product is in parity with one another. However, when consumers are craving something deliciously distinctive – such as a Basil Cashew Chicken or California Turkey – there is only one destination: Roly Poly.

Roll Your Own Sandwiches
Although clearly part of the sandwich family, Roly Poly is in its own niche category of specialty rolled sandwiches. The standard menu offers 50 rolled sandwich selections with fresh and unique ingredients to choose from, as well as a" Roll Your Own" option that allows a customer to design a custom sandwich crafted to their specific tastes.



Sandwich Specials


Every store is required to offer 2 additional sandwich "specials" from our specials list of over 50 sandwiches. This catalog of specials allows an operator to choose sandwiches that fit the unique psychographic motivations of their market area with lower fat, lower carb, vegetarian, and seasonal selections.



Rowly Bowly Salads & Soups


Due to the Low Carb fitness craze, Roly Poly now offers a simple "Roly Bowly" salad option that includes 4 standard menu sandwiches served in a bowl instead of rolled in a tortilla. Roly Bowlys are offered in the store on a 16 x 20 counter menu and will soon be included in our standard paper menu.

Roly Poly offers a variety of ready to heat and serve soups. Every store is required to offer a minimum of 3 soups and as many as 6 soup varieties served on a daily basis. These selections can either be served as a stand-alone menu item or as part of a value positioning being teamed up with a sandwich in the form of a combo meal.
Training & Support
Roly Poly Franchise Systems provides ongoing support to franchisees that includes:

In-depth training

Assistance in site selection

Floor plan and store design

Complete equipment program

Opening support and assistance

Complete Food Service program

Ordering and purchasing guidance

On-site and telephone support

Management updates

Menu/Product/Ingredient updates

Advertising and Marketing materials

Complete marketing handbook



Operations Handbook


An operations handbook and manual, which is provided to all franchisees, contains in-depth instructions on the following:

Pre-store build out and opening procedures

Ordering and receiving goods

Menu and food preparation

Equipment source and operation

Customer relations

General operating instructions
Why Roly Poly ?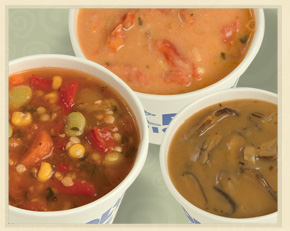 Roly Poly Logo and Marketing Tools


Roly Poly Franchise System's marketing strategy is anchored by its trademarked name and logo marks. Logo materials including menus, cups, bags, and interior and exterior signage are employed to present the concept and brand consistently from store to store. The Roly Poly signature color menu – which is handed out by the hundreds to offices, medical centers, professional buildings and retail stores – kicks off the Roly Poly pre opening marketing plan. Grand opening coupons and giveaways, as well as the appearance of the 7 foot Roly Poly mascot, are the main tools used to fuel each Grand Opening launch.

Web, TV, and Media Materials
The newly launched Franchisee website at www.rolypoly.com makes ordering in store displays, banners and other ad materials extremely easy! Cable television and radio spots are also available online for franchisee media placement. Coca-Cola, Frito-Lay and Mission Tortillas all contribute to the Roly Poly Neighborhood Marketing Fund to support joint promotional and co-branding advertising materials.

National Food Service Buying Power
With over 210 locations across the country, Roly Poly Franchise Systems has been able to negotiate a national purchasing agreement with their food service provider. Greatly reduced national account margins mean better bottom line profit to operators for food, as well as paper products and soft drinks. Daily fresh local produce deliveries and weekly food service deliveries enable operators to always purchase the freshest, best tasting products at the most attractive possible cost.
Are You a Good Fit for Roly Poly ?
How can you tell if our franchise system might be the right one for you? Ask yourself:

Am I a team player?

Am I willing to be the first one to get there and the last one to leave?

Am I willing to work weekends and holidays?

Am I a self starter?

Am I a "people person" who enjoys customer service

Am I willing to personally take out menus and samples to develop the business in my market?

Am I long term goal oriented with staying power?

Will Roly Poly be my full time job and have my total focus and commitment?

If you answered yes to all of the above questions then WE WANT YOU! Our successful team of franchisees and developers all have the same outlook and passion for the concept. The following criteria will also help determine how suitable Roly Poly is for you:

Roly Poly is most successful as an owner operated concept. Our concept requires the TLC that we believe only comes from motivated coworkers working hand in hand with dedicated owners.

Roly Poly thrives in upper middle class market area locations. We look for the shopping areas patronized by the most upscale residential neighborhoods with a customer mix of upscale residential, office workers, hospital/medical professionals, retail workers and students.

Our ideal size is 1,000 – 1,400 square feet

Our busiest stores operate 7 days a week with 75% / 25% anticipated lunch/dinner business breakdown

Most importantly we look for special franchisees that recognize Roly Poly as a concept that will thrive in their neighborhood market area and have a desire to make Roly Poly a part of their business community. The right franchisee knows the right locations for Roly Poly. We look for franchisees that are already a part of the community.