Search Tools
Franchise Research
Playnation Parties and Playgrounds

Where we Turn Backyard Dreams into Childhood Memories




Overview
We are a full-service swing set retailer providing residential swing sets, commercial playgrounds, maintenance and moving services as well as a complete line of accessories. We also host children's birthday parties, rent moonbounces and offer open play opportunities in our showrooms.

Parents today naturally want the best for their children, but they also understand they have to do all they can to protect them and ensure their continuing safety. Bombarded by heartbreaking stories in the media about sudden tragedy striking children at play in unsafe playgrounds or, worse yet, in the always potentially dangerous streets, parents today are naturally quite concerned about the many serious risks and numerous often-hidden dangers that can quickly impact the health and well being of their beloved children.

It's a constant that never changes: Kids need to play - Parents want their children to be able to play together in a peaceful setting where loving family members can easily keep a watchful eye to ensure their play continues to be safe, engaging and happy for many years to come.

We've found that an educated consumer can quickly become a happy repeat customer.

Parents know they have many affordable options when it comes to ordinary birthday parties and typical swing sets. Once they discover PlayNation Parties & Playgrounds , however, they find an amazing and truly unique world of non-stop safe fun, affordable quality, and fabulous family times shared together.

By watching their own children running, jumping, sliding and spinning in delight, they see for themselves just how much we have to offer a fun-loving family. Once curious parents quickly become well-educated consumers who soon appreciate the outstanding value, quality and durability of PlayNation Parties & Playgrounds 's superior play systems.

Best of all, they always become even more impressed once they learn that our standard discount pricing is generally much more attractive than typical overpriced (and often only part-time) competitors. Better quality at better prices – that's music to the ears of safety conscious, value-seeking parents.

Yes, other businesses sell swing sets, but with PlayNation Parties & Playgrounds , one fun-filled visit is all it takes to impress even extra-choosy consumers who always insist on the best in overall product quality, safety-oriented design and guaranteed long-term durability.
Products & Services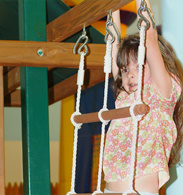 Quality – Value - Safety


As a PlayNation Parties & Playgrounds franchisee you can take great pride in providing the finest equipment, accessories and customer service in the industry. All of our popular swing sets are constructed with the best lumber and extra-sturdy hardware for superior performance and long-term durability.

PlayNation Parties & Playgrounds offers a comprehensive franchise opportunity complete with everything needed to display and sell over 30 models of highly popular swing sets, provide fabulous family friendly birthday parties and offer daily Pay-2-Play admissions. Your store will be quite extensive, custom designed, properly outfitted with a variety of popular swing sets… and will also include such essentials as a massive MoonBounce, complete party room (with wide screen TV, karaoke, fully equipped kitchen, games, stuffed toys, and much, much more.

When your store construction is completed, and you open your doors for the franchise's first full day's business, you will find everything needed to successfully operate our unique and innovative program.

With safety as our top priority, PlayNation Parties & Playgrounds installers are carefully trained to always properly assemble, level, and test each piece of equipment before it is approved for family play.



OUR SWING SETS SELL BIRTHDAY PARTIES!


New customers often initially come to PlayNation Parties & Playgrounds in search of exceptionally well designed, top quality home activity equipment that's clearly a great long-term investment (and usually at the best price around). Once they see our amazing colorful facility for themselves, many parents quickly realize they've also discovered the perfect place for their next family celebration.

Our incredibly popular parties are unique, well organized, and full of great fun for all! Unlike other facilities, we make sure the needs of the adults as well as the children are all properly addressed with a fantastic variety of popular games, family-friendly activities, a wide-screen TV with plenty of DVD favorites, and even a karaoke system!

PlayNation Parties & Playgrounds also provides each party with their very own party room complete with an attached, fully equipped kitchen including a large microwave, full-sized refrigerator, working sink, etc…. There's plenty of food, drink and non-stop family fun. And while everyone's having so much fun…



OUR BIRTHDAY PARTIES SELLS SWINGSETS!


We've found the easiest way to sell more and more swing sets is to simply let parents see for themselves just how much fun and exercise their own children experience on a variety of popular swing and play sets.

Our relaxing Parent's Lounge offers a large open window for parents and guests to comfortably observe all the party action. This elevated view is a great way to further examine the superior heavy-duty nut-and-bolt construction that goes into every one of our quality swing sets.

Simply offer a few helpful suggestions, and loving parents soon come to understand and appreciate why our swing sets are such a great long-term investment.

With so much at stake, parents easily understand the many positive benefits of their kids turning off the TV or computer, and choosing instead to spend their free time playing and exercising in the fresh air and safety of their own backyards for many fun-filled years to come.

The bottom line is that we've found it much more effective to simply educate (as opposed to our competitor's typical and often adversarial "hard-sell" approach) concerned consumers about the exceptional quality, value and safety of our premium swing set line.
Training & Support
Building a beautiful and spacious facility, and then installing all of our popular swing set displays, crowd-favorite MoonBounce and all the sundries and accessories is a significant challenge.

Making it all work in long-term successful operation is another.

That's why we're so committed to helping you step-by-step through each new challenging step on the road to franchise ownership. Our support staff is highly motivated to help you create a truly wondrous franchise facility, master our innovative system, and quickly handle any problems that may occur during the construction and training phase. From Day One our franchisees enjoy expert guidance, training and assistance. We're right there with you on each new step in creating a colorful new Planet of your very own - site selection and lease negotiations… store design and build-out… all the way through to grand opening day.

Before you open your doors, PlayNation Parties & Playgrounds provides:

License to use our company trademarks & materials

Comprehensive Operations Manual

Detailed hands-on Training Program

Site selection & lease negotiation assistance

Customized store design and layout assistance

Grand Opening and Initial Marketing Campaign assistance

Once they've successfully opened their doors, franchisees can take comfort in knowing they are never alone in an unforgiving and ever-evolving competitive marketplace. With PlayNation Parties & Playgrounds , franchisees can always count on dedicated on-going support that is fully committed to helping them overcome or altogether avoid the many serious problems that independent operations often experience.

After your Grand Opening, PlayNation Parties & Playgrounds provides:

Continuing consultation & problem solving assistance

Periodic update visits and quality assurance inspections

Inventory and labor costs recommendations

Public relations strategy and market expansion support

Ongoing new product and services research & development

We'll even be there to help open your store and make sure everything is running smoothly during the first crucial weeks of initial operation. Our support staff will remain at your new facility until everyone is completely confident you and your staff are properly prepared for long-term day-to-day operation.
Why Playnation Parties and Playgrounds?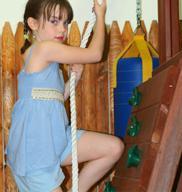 We offer many extremely attractive benefits and powerful competitive advantages to our franchisees, but perhaps the most important is our innovative system that combines several high-margin revenue streams into one easy to operate concept where consistently popular family entertainment products and services dynamically complement and drive one another.

Simply put, at PlayNation Parties & Playgrounds , there's no need to reinvent the wheel, because we've already done the hard detailed work needed to develop and fine tune our unique concept. We've secured the best pricing and learned the hard hands-on lessons necessary to keep moving forward and help you avoid the many dangerous pitfalls of new business ownership.

Here is a brief list of some of the many important benefits our comprehensive franchise program offers:

Low total turn-key start-up cost

A fully committed, highly experienced franchisor

Lower rents for bigger store facilities

Small inventory requirements

Generous fully protected, highly attractive territories

Multiple profit streams

Superior proven systems and procedures

Minimal staffing needs

Products and services appeal to both urban and suburban clientele

100% customer satisfaction GUARANTEED

Exclusive product branding opportunities

Operate single or multiple units

Pre- and post-opening training

If you stop and compare PlayNation Parties & Playgrounds with other popular franchise offerings that often require enormous build-out costs, extensive and complicated products and services, and huge monthly lease payments, you'll soon discover that PlayNation Parties & Playgrounds is usually much simpler, much more affordable and surprisingly easy to re-create.

Finally, never forget that the bottom line is always the bottom line! PlayNation Parties & Playgrounds already has negotiated and secured fantastic wholesale discount pricing, and our franchisees receive the benefits of these savings, thus enabling their store to enjoy a much greater profit potential than typical independent operations.

PlayNation Parties & Playgrounds is committed to your long-term success, and we understand the construction phase is the very foundation of your store's financial future. That's why we carefully explain all the associated franchise costs so that you understand everything that's involved in building out your new store. We'll also make sure there's no last minute add on's, somehow forgotten details, or hidden extras.

Our dedicated support staff will be there to help you get open as quickly and affordably as possible, and our hands-on involvement will continue along with you throughout each new step on the road to business ownership and financial independence.



IT'S A GREAT TIME TO GET SWINGING!


Family entertainment is BOOMING! Today's parents want the best, and they're ready to pay and pay well. The ever-growing demand for both top-quality swing sets and crowd-pleasing birthday parties is currently skyrocketing …

And that booming skyrocket is NOW BOARDING and ready for IMMEDIATE LAUNCH at PlayNation Parties & Playgrounds ! This is the very best time to get in on the ground floor of a unique and innovative business that can provide families with high quality family friendly fun and exercise, and you with high-margin earnings.



Swing Sets and Birthday Parties – An American Childhood Tradition


Everyone treasures special childhood memories, and loving parents want their children to experience the same beloved play activities and unforgettable family celebrations. Our innovative franchise program combines the best of both worlds into a mutually advantageous multi-faceted business that allows you to serve a wide range of year-round highly desired family entertainment services.



Ever Consider Who Needs a New Swing Set?


New homes… established homes… even transition homes… they're all excellent opportunities for new swing set sales. With each new homeowner and with each new child born, there is yet another new opportunity to serve a continually growing, highly rewarding market. More and more families are determined to enjoy great times and plenty of fun together. They understand children are only young once, and are quite willing to spend whatever it takes to make their children's dreams come true. What loving parent wouldn't want to see their children getting more exercise, fresh air, and enjoying countless happy hours playing together as a family… all in the safety of their very own backyard?

Concerned parents need the comfort and reassurance of knowing their children can play safely for years to come. That's why they demand innovative designs, solid construction and heavy-duty hardware that are strong enough to support even very large adults. Most importantly, because educated parents easily recognize the extraordinary quality and value PlayNation Parties & Playgrounds offers, they are more willing to make a positive decision about such an important long-term family entertainment investment. Now you can help make their backyard dreams come true, and at the same time build an exceptionally rewarding business with a generous protected territory and highly attractive profit margins.
Are You a Good Fit for Playnation Parties and Playgrounds?
PlayNation Parties & Playgrounds is looking for franchisees who can share our passion for greatness. We've built an impressive widespread reputation, and now we are depending on our franchisees to bring the same continuing commitment to excellence to a much wider market.

PlayNation Parties & Playgrounds will always be a guest-oriented establishment, and naturally we are looking for franchisees who truly understand why exceptional customer service must always be our number one concern. Customers remember us because we are different! Our superior products and outstanding service always helps us stand out from the crowd of mediocrity.

We need franchisees who are self-driven, intensely passionate about owning their own business, and are able to secure proper financing – serious entrepreneurs who are ready to take positive steps in turning their dreams into achievable reality.