Search Tools
Franchise Research
Paul Davis Restoration

We Transform Lives



Business Type
Franchise
Min Liquid Capital
$150,000
$150,000
*
to $250,000
Required Net Worth
$350,000
Number of Units
220
In Business Since
1966
* For Current Info See:
Franchise Disclosure Document

Overview
Paul Davis Restoration is one of the nation's foremost franchise organizations with over 220 independently owned and operated franchisees. Since 1966, the Paul Davis Restoration network of contractors has been an innovative leader in the areas of property damage mitigation, reconstruction and remodeling. We work across the United States serving our residential, institutional and commercial customers and clients. We have built our heritage one project at a time establishing a reputation for performance, integrity and responsibility.

We believe that our network is built upon the value of delivering what is promised and that our resiliency is based on our unceasing quest for continuous improvement. We are an organization that turns crisis into calm. We turn dreams into realities.

Paul Davis Restoration invented the category of Insurance Restoration Contractor. Paul Davis Restoration was the first to use computerized estimating for its insurance restoration work. Paul Davis Restoration was the first contractor network to introduce line item unit pricing. And Paul Davis Restoration, most proudly, was the first to partner with insurance carriers. Paul Davis Restoration was the first network to offer a performance warranty to insurance companies.

Paul Davis Restoration was the first full-service Insurance Restoration network to have a national presence and the first to offer an integrated electronic solution claim package called E-Services. Paul Davis Restoration was the first national mitigation organization to offer a "Dry in 3" days guarantee for water losses by utilizing the latest in technology and drying sciences. And Paul Davis Restoration was the first to meld restoration and remodeling.

Our heritage is one of imagination and of learning through experience. Our franchise network focuses on delivering services into the communities, towns and cities of the United States have created a synergy of excellence, expertise and experience that is second to none. Our passion for quality drives everything we do.

Our story is one of our people, our products and, most importantly, our customers. We have no business, and no tomorrow, without our customers. Our story is the story of us together.
Products & Services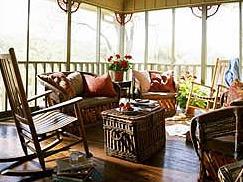 The Paul Davis Restoration organization is a team of professionals who are experts in knowing what to do when a home stops working – either through natural disaster or accident – or by helping property owners to realize their vision for their home by utilizing our premier remodeling services.



Restoration/Mitigation Services



Emergency Services

Water Extraction

Structural Drying

Mold Remediation

Smoke Containment and Cleanup

Odor Removal

Pack Outs

Contents Cleaning and Restoration

Contents Inventory

Storage
Remodeling Services
Bathrooms

Kitchens

Room Additions

Interior Finishes

Exterior Finishes

Basements

Attic Rooms

Decks

Family Rooms

Patio Enclosures

Garages

Complete Remodels

Design and Construction

Full-Service Remodeling
Commercial Services
Structural Stabilization

Board Up

Full Range of Construction Services

Project Management

Specialty Surfaces Restoration

Demolition

Large Loss Mitigation

Business Interruption Reduction
Training & Support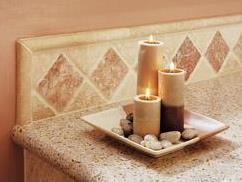 With Paul Davis Restoration behind you, you'll have proven industry experience at your fingertips and an entire network of support from the leader of the restoration industry – a leader known for innovation and superlative customer service since 1966.

You'll join over 220 successful franchise owners in a network that is goal-driven and completely committed to your success.

You'll benefit from an organization with a proven record for outstanding franchise development methods and techniques. The Paul Davis Restoration system guarantees you extensive training opportunities with state-of-the-art equipment at our leading training facility – Owners' School at our nationally recognized Training Center, on-site field training, associate training, commercial certification, industry certifications, emergency services/loss mitigation, job-cost accounting, sales and marketing training, an overview of specific and related business concepts, and strategic assistance with the development of your business plan. You'll also receive expert direction and one-on-one assistance in setting up an organization designed to help you put a quality process in place an capture the opportunity in your exclusive territory.

You'll enjoy valuable networking opportunities to help you grow your business, including proven methods and hands-on help developing relationships with adjusters, agents, and trade groups.

Finally, to develop and sustain streams of revenue for your business, you'll have the ongoing support of a field-based regional sales and marketing staff. You'll also benefit from top-quality national advertising and public relations campaigns and high-impact marketing materials.
Why Paul Davis Restoration?
Every day, in every city and town across the U.S. property damage occurs. Bad weather hits. Vandals strike. Water pipes burst. Fires start. A faulty furnace fills a home or office building with smoke. Insured property owners file claims with their insurance companies and those companies pay to restore, replace, and clean up the damage. And who do they pay to provide this vital service? Specialists like Paul Davis Restoration. Every day, home owners are upgrading their spaces, reinventing their homes to meet the needs of their ever changing lifestyles. Now, with escalating home values, people are investing in their homes more, looking for ways to improve their quality of life at home. As a Paul Davis Restoration franchise owner, you have an opportunity to profit from the huge potential of the insurance claims industry – an industry that pays out approximately $32 billion for insured property losses each year – and from the remodeling industry. Unlike ordinary contracting businesses – affected by interest rates, stock market fluctuations, the real estate market, and economic swings–emergency and restoration services are always needed. The fact is, there are over 3,000 property/casualty insurance companies in the U.S. – all potential customers of organizations like Paul Davis Restoration. And the potential is growing fast. Over the past decade, premiums written by these companies grew by over 35 percent, and 76 cents of every premium dollar they took in was paid out in claims and related expenses. As the recognized leader in the industry, Paul Davis Restoration offers you an immediate opportunity to tap into the revenues generated by the ongoing needs of these insurance companies for reputable, well-known, top quality service providers throughout the U.S. A Paul Davis Restoration franchise puts you in the best position to capitalize on this promising potential. As other franchisees can tell you, the organization has created a comprehensive, dynamic system to help entrepreneurs take advantage of our success. Place your sights on a network that enjoys a large share of an industry projected to continue its growth well into the 21st century. With more than 220 franchise locations and growing, we're a franchise network that intends to be not only the biggest, but the best at what we do.
Are You a Good Fit for Paul Davis Restoration?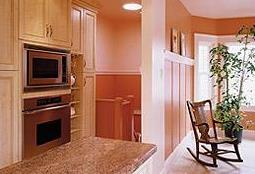 For a surprisingly low initial investment – much lower than similar franchise opportunities – you can take advantage of the proven leadership of Paul Davis Restoration, and carve your own niche in the restoration industry. In addition, you'll find the royalty fees are far below what you would expect. The bottom line: The personal rewards of building your own business with equity potential.

If you're entrepreneurial, independent-minded, and hardworking; if you have strong business and management skills; if you're ready for the opportunity of a lifetime, you're ready for Paul Davis Restoration.

If you decide to become a part of the Paul Davis Restoration franchise network, you'll take part in a comprehensive training program, receive field training by industry experts, enjoy promotional support from our marketing team, and build your own team of associates. After completion of your initial six-week training program, you'll be ready to begin your first restoration project…and step up to the business opportunity of a lifetime.