Search Tools
Franchise Research
Old Chicago

110 Brews, Pasta & Pizza



Business Type
Franchise
Min Liquid Capital
$900,000
$900,000
*
Total Investment
$1,244,000 to $2,088,000
Required Net Worth
$5,000,000
Number of Units
72
In Business Since
1976
* For Current Info See:
Franchise Disclosure Document

Overview
It all started in 1976 with a couple of guys from the Midwest sporting a true passion for pizza. Not just any pizza, but the kind they knew and loved from Chicago. The trouble was, pizza like that was nowhere to be found in Boulder, Colorado.

With a little trial and error, a few trips back to the Windy City and secret tips from some real pros, they concocted their own pizza with made-from-scratch dough prepared daily, homemade sauce and 100% pure fresh Mozzarella, not the frozen kind. Once it was perfected, they moved onto their next love, hand-selecting 110 of the world's finest beers. With that they opened the first Old Chicago restaurant on the Pearl Street Mall in Boulder, Colorado.

We don't claim to be tapping into fancy trends. Our concept is simple. Really good food, really good beer and a fun spot to catch up with friends. It's a formula that stands the test of time and one that keeps our customers coming back. To them, Old Chicago is a familiar place with a wait staff that's dedicated to making them feel welcome -- never rushed. Maybe that's why it's so often the neighborhood choice for get-togethers.

Since the beginning, we've been as equally enthusiastic about the community as we've been about our customers. Each restaurant is heavily involved in its local community with programs that are uniquely Old Chicago. Today every new Old Chicago operates with the same kind of passion that opened our very first restaurant.

After 30 years of company growth, we are now offering a unique opportunity for a select number of entrepreneurs to take our proven brand into new markets. Old Chicago is a leader in the casual dining pizza segment. We currently have territories available in many highly desirable markets, which presents an exceptional chance to establish our winning concept in choice locations.
Products & Services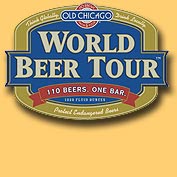 Friends don't let friends be bored. Hang out at Old Chicago for some really good food, a few beers and a great time.

Lunch or dinner, Old Chicago has something for everyone. And the pizza. We're talkin' the real Chicago style kind with made-from-scratch-dough. Thin crust or deep dish, your choice. Or if it's pasta, a calzone, salad, burger or sandwich you crave, go for it. Every choice is a winner.

Thirsty? Choose from 110 beers from around the world. And for the serious hops-and-barley fans there's our famous World Beer Tour. Try every last one of our tasty brews and earn prizes, privilege and the admiration of friends.

Like to hang out here? Why not make a career out of it. Find out about Old Chicago hourly and management employment opportunities.

Really, really like to hang out here? Perhaps you need an Old Chicago of your very own. Find out about franchise opportunities.
Training & Support
Site Selection


Old Chicago's well-defined site criteria and development team will help the Franchisee analyze the relative strengths and weaknesses of a site he/she has selected. We will also provide demographic and market analysis information to you at no cost.



Construction & Design


Old Chicago will provide conceptual site plans and space plans at no cost. For a modest fee, our design staff can do cad type space planning for conversions and end cap locations which will speed up the plan preparation process. We can also provide prototypical plans and construction specifications as well as a list of recommended architectural firms and construction companies who have experience working with Old Chicago design.



New Restaurant Openings


Our Franchise Consultants and training team work closely with Franchise Partners to ensure that all pre and post-opening procedures are followed, including budgeting, timetables, training outlines, and checklists to ensure the smooth opening and ongoing operations of the restaurant. Old Chicago can provide trainers and other types of support throughout the opening process.



Training


The Old Chicago training department will provide Franchisees, their management team, and staff, comprehensive training programs that combine both restaurant and classroom training. All Franchise management teams will receive seven weeks of in-store training at a designated Old Chicago training restaurant.



Franchise Consultant


Our Franchise Consultants serve as the liaison in the "partnership" between our Franchise Partners and Old Chicago's restaurant support office. All of them have extensive restaurant operations experience.



Manuals & Operating Procedures


A set of comprehensive manuals are provided to an Old Chicago Franchisee upon the signing of the Operating Agreement. These manuals are designed for easy reference and serve as an authoritative source of information about Old Chicago standard operating policies and procedures. These manuals are frequently updated to reflect Old Chicago's response to the changing needs of today's guests.

Marketing
Old Chicago restaurants rely primarily on a Local Restaurant Marketing (LRM) program that allows each store to choose the marketing programs and promotions that match the needs of the individual store's market. Advertising and promotional materials are available at a reasonable cost to Franchisees that support a LRM program. As such we employ our own graphics designer to assist Franchise Partners with their LRM design needs. We also employ a marketing professional to consult with our Franchise Partners.
Why Old Chicago?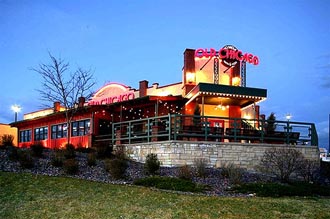 Adaptable Site Requirements


Old Chicago's brand identity does not rely on a typical "box" to succeed. Our adaptive development strategy and flexible design allow stores to be constructed in many different types of sites, including prototype buildings, conversions/retro-fits, strip center end-cap locations, and non-traditional sites.

Sales Mix Advantage
With approximately 40% of historical system sales from our bar and drink business, Old Chicago's sales mix provides operators with a real opportunity to differentiate themselves from other casual dining concepts. Our high mix of bar sales is one of the main reasons why our stores experience exceptionally low Cost of Goods Sold (COGS). Our company stores finished the year in 2005 with an average COGS of 25%.



Brand Strength & Versatility


Our brand has three decades of proven success and a loyal customer base in our existing markets. Old Chicago is a timeless concept that has that rare ability to appeal to a variety of consumers. Many casual dining concepts seem to copy each other in their menus and restaurant "feel". The Old Chicago concept is uniquely different. Our bars have the rich, dark feel of a "freshly scrubbed joint". Our dining room areas with our new pizza bars really appeal to families and couples.

Broad Customer Appeal
Our bar area, along with our unique guest loyalty program…"The World Beer Tour" appeal to a younger, single customers. They create the high energy levels that have made our bars famous. With thirty beer varieties on tap, and another eighty varieties in bottles, we have created an exciting taste journey for our World Beer Tour members. No matter your age or occupation, there is a tremendous sense of accomplishment when your name goes on a plaque in your home store because you have completed the World Beer Tour.
Are You a Good Fit for Old Chicago?
Old Chicago is currently seeking experienced multi-unit restaurant operators that can develop stores within an exclusive trade area such as a DMA or state. Each franchise candidate who meets the requirements will be evaluated based on a combination of restaurant industry experience, market knowledge, general management experience, and business acumen.

Initial investment amounts may vary depending on restaurant location and other factors. We are currently seeking experienced multi-unit operators who have a $5 million net worth with liquidity of at least $900,000. Verification of a candidate's financial position is required prior to approval by Old Chicago.

A Territory Area Development Fee is calculated by measuring the store holding capacity of a territory, usually a DMA, and multiplying that number by $15,000. Each time a specific store site is approved for development by us, we will prepare a franchise agreement for that location. A $40,000 Franchise Fee becomes due and payable when the Franchise Agreement is signed. This fee covers costs related to the franchise system organization, franchise selection, all training and support through the store's opening.