Search Tools
Franchise Research
Mixed Greens

Mother Nature's Restaurant and Juicery




Overview
Thinking About Starting a New Business?


If mediocrity is not a part of your career plan… If you want to offer something truly different that you can really feel good about… If you're looking for a dynamic, positive business that serves a continually growing daily demand for better, healthier food at easily affordable prices …



It's Time to Grow With the Green!


If you've been giving serious thought to owning and operating your own business, Mixed Greens has created an affordable franchise program that allows qualified entrepreneurs to get in on the ground floor of revolutionary change in the way millions of Americans choose their daily meals.

Our exclusive franchise program offers such attractive benefits as:

Booming, Diverse Marketplace

Unlimited Growth Opportunity

Proven Systems & Procedures

Streamlined Operation

Simple to Operate

Easy to Learn

Exciting Health-Oriented Menu

Signature Products & Popular Favorites

Low Start-up Costs

Low Cost of Goods

Low Employee Cost

High Profit Margins

Minimal Inventory Requirements

Detail-Oriented, Hands on Training

Dedicated On-Going Support
Products & Services
Mixed Greens truly wants you to be very successful. That means we want you to make money… and we want to help you make money several ways.

Our proven marketing approach helps you make the most of existing revenue streams, while also promoting expansion into diverse financially attractive additional markets intended to assist long-term success. In addition, you'll learn how to take full advantage of numerous multi-profit opportunities such as the extremely lucrative catering business, while also helping to develop innovative approaches for growing your business.

We'll teach you how to maximize your earning potential through:

Unit level sales

Catering

Potential multi-unit sales

Corporate catering

Home party catering

Delivery

Retail merchandise

Sales of proprietary dressings, etc.

Mixed Greens own shirts and hats
Training & Support
Hands-On Detailed Training and On-Going Support


It's taken literally years of hard work and tenacious dedication to help formulate and establish our new franchise offering. Now you can take full advantage of all that we have learned and created with full access to Mixed Greens' proven systems and procedures for making our signature salads and wraps.

Our training and support staff is committed to getting you up and running as quickly as possible, and then helping to continually improve the operation and performance of your new business. We have carefully planned each crucial element in our exclusive new program with meticulous attention to detail, efficiency and cost effectiveness.

We'll teach you the right way to make our incredibly popular salad, wraps and beverages so that your customers will want to keep coming back for more time and again. Step by step, you will learn how to become an expert at quickly preparing customized meals while also effectively managing the correct delivery of both eat-in and take-out orders.

In addition, we will teach you the principles of proper store management, maintenance, and marketing. Not only that, but you can continue to benefit from our help, advice and encouragement whenever you need it.

As part of your franchise training, you'll be supplied with an exceptionally detailed Operations Manual covering each facet of our exclusive plan, including all of our secret recipes, verified production techniques, tips, and insights that we have learned over years of experience.

Training is conducted at a working Mixed Greens location so that you and your staff can learn from experienced staff serving real customers and dealing with real daily challenges. With our expertise and your dedicated efforts, it won't be long before your customers will be able to enjoy the same delectable and perfectly prepared products that will bring them back begging for more time and again.



Funding Assistance


In order to turn your dream of business ownership into achievable reality, proper and affordable financing must be first be secured. While Mixed Greens currently does not offer any direct financing for the purchase of a new franchise, we will certainly help you seek out proper and affordable financing.

Our highly skilled Franchise Consultants stand ready to help you thoroughly understand, carefully assess, and effectively pick the best financing program for your specific needs and situation. We'll help walk you through the often-demanding financing procedures, and do our very best to help you successfully secure all the monetary resources necessary to own and operate your own Mixed Greens Franchise.
Why Mixed Greens?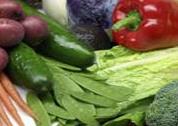 Green is the New Color of Business


In today's rapidly evolving marketplace, business has discovered that there is big money in going green… and it doesn't get any greener than Mixed Greens!

Now you too can take full advantage of this unique and exciting "Green Revolution" by bringing Mixed Greens innovative franchise program to your very own neighborhood.



Mother Nature's Resturant & Juicery


Today's rapidly growing Health-Conscious Food Market many consumers are becoming increasingly concerned about the kinds of foods they and their families eat on a routine basis, and are actively looking for affordable, tasty alternatives to typical unhealthy (and often quite boring) fast food offerings.

This dramatic widespread change in attitude is quickly changing the American business landscape creating an enormous opportunity for sharp entrepreneurs eager to serve the consistently growing daily demand for fresh, healthy, and delightfully delicious meals.



Not the Same Old Boring Sandwich Shop!


Looking for something a little different than the usual sub shops, pizza places, burger joints and steak houses? In today's highly competitive, constantly evolving casual dining/fast food marketplace standing out in the crowd is not just desirable… it's essential.

Consumers today want better tasting meals…fresh, nutritious foods… more interesting offerings… outstanding service… comfortable atmosphere… and they want it all quickly and at attractive prices



Consumers want better choices like MIXED GREEN!


It's taken literally years of detailed planning and incredibly dedicated effort to perfect Mixed Greens' exclusive recipes, proven systems and procedures, and signature products. Now, if qualified, you too can become a big part of the Mixed Greens team offering our highly popular line of healthy salads, wraps, and beverages to customers of all ages and walks of life.



Comprehensive Turn-Key Operation


It's all here! Your new franchise comes COMPLETE with everything needed to design, construct, outfit and operate your own Mixed Greens location.

We've carefully researched, evaluated, refined and then re-checked the many critically important details in creating our exclusive franchise program that is complete and easy to replicate. That means you won't have to worry about unexpected last minute extras, coming up with significant additional funding, or dealing with irritating unseen costs that can radically affect your bottom line.

Best of all, our because our goal is always to help get you into successful, continuous operation as quickly and affordably as possible, we'll focus on adapting our franchise prototype model to best compensate for the unique physical realities of your location, and create your new franchise facility in a highly efficient, well-organized manner.
Are You a Good Fit for Mixed Greens?
We're not looking for idealists who only dream of owning a restaurant; we need Franchisees who are driven, passionate and fully committed to owning their own business – serious entrepreneurs who are taking steps to turn their dreams into reality.

Solid financial backing is a must. The challenges of new business ownership can seem rather overwhelming at first. During this stage, it is vitally important for the new business owner to be adequately funded in order to avoid unnecessary problems and potentially disastrous complications.

Since Mixed Greens is a guest-oriented establishment, we are also looking for Franchisees who understand why customer service has to be our number one concern. An outgoing personality that understands the importance of outstanding customer service is highly desireable.

Because our comprehensive turn-key program provides and teaches you everything needed to own and operate a successful Mixed Greens franchise, we do not require that our franchisees have a strong food background. In fact, individuals who spent decades in the food industry often rely on inefficient production habits that simply won't work in a streamlined franchise environment.

Finally, because franchisee will oversee a small staff, the ideal franchise candidate should posses good managerial skills. Even though our system has been painstakingly designed to be simple, easy and exceptionally efficient, the fact is employees, especially young inexperienced workers, need to be carefully monitored, continually encouraged, and properly corrected when necessary. Therefore, the ability to be a good manager is certainly a desirable asset for franchisees.