Search Tools
Franchise Research
McDonald's

I'm Lovin' It



Business Type
Franchise
Min Liquid Capital
$200,000
$200,000
*
Total Investment
$506,000 to $1,600,000
Number of Units
30,318
In Business Since
1955
* For Current Info See:
Franchise Disclosure Document

Overview
McDonald's has always been a franchising company and has relied on its franchisees, our Owner/Operators, to play a major role in the System's success. McDonald's remains committed to franchising as a predominant way of doing business.

We are actively seeking highly qualified business people to join our System as Owner/Operators

Owning a McDonald's restaurant is a tremendous opportunity. We are seeking individuals with significant business experience who have successfully owned or managed multiple business units or have lead multiple departments and who have significant financial resources.

We are a family of over 2400 Owner/Operators passionate about satisfying our customers, growing our business, making money and having fun.

McDonald's continues to be recognized as a premier franchising company around the world.
Products & Services
McDonald's is the leading global foodservice retailer with more than 30,000 local restaurants serving 52 million people in more than 100 countries each day. More than 70% of McDonald's restaurants worldwide are owned and operated by independent local men and women.

McDonald's is one of the world's most well-known and valuable brands and holds a leading share in the globally branded quick service restaurant segment of the informal eating-out market in virtually every country in which we do business.

Serves the world some of its favorite foods - World Famous French Fries, Big Mac, Quarter Pounder, Chicken McNuggets and Egg McMuffin.
Training & Support
Our franchising system is built on the premise that McDonald's can be successful only if our Owner/Operators are successful. We believe in a partnering relationship with our Owner/Operators, Suppliers and Employees. This relationship begins with world class training. Our training program is the best in the industry. You will become an operational expert focused on providing an outstanding experience for our customers every day.
Training
Some of the highlights include:
9 – 18 months training in a restaurant close to your home

Self directed, part time – 20 hours per week

Seminars, conferences, one-on-one training sessions

Success based on competency

Operator training classes conducted by local training professionals

2 advanced 5 day courses at the Fred L. Turner Training Center at Hamburger University, Oak Brook IL.
McDonald's Field Operations and Franchising staff work directly with you from the moment you enter our training program. The primary job of the Field Operations staff is to assist our Owner/Operators maximizing Quality, Service and Cleanliness which help you optimize sales and profits.
Support
McDonald's provides extensive support in Marketing and Advertising. McDonald's award winning advertising reaches around the world. To continually maintain and take advantage of our leadership position, each restaurant is required to spend a minimum of 4% of gross sales annually for advertising and promoting the business. Owner/Operators work with local agencies to place advertisements and, in some cases, produce their own creative material. In addition, through a voluntary U.S. cooperative of McDonald's Owner/Operators known as the Operator's National Advertising (OPNAD) Fund, the Company and its Owner/Operators combine to purchase national television advertising. The combined buying power of pooled funds has helped McDonald's create a worldwide brand unmatched in the food service industry -- an advantage beyond measure for your individual McDonald's restaurant.
McDonald's has an extensive ongoing training system which includes Hamburger University, and 21 regional training departments. McDonald's provides the most up to date training materials in the industry.
McDonald's Supply Chain department has developed an extensive network of the world's finest suppliers. McDonald's works closely with our suppliers to ensure our restaurants are provided with the highest quality products at the most competitive prices.
Being a McDonald's Owner/Operator offers you many advantages – from the training, and the support of a solid organization, to the opportunity to own a thriving and successful business.
Essentially, here's what you receive when you become a McDonald's Owner/Operator:
Own your own business and receive the rewards that come from being responsible for your own success. With McDonald's unique approach to training and support, you are in business for yourself, but not by yourself.

Use of the trademarks and operating system of the number one brand in the world.

The tools to help you in your business: local and national support in the areas of operations, training, advertising, marketing, human resources, real estate, construction, purchasing, and equipment purchasing and maintenance. To be responsive to your needs and in support of a collaborative business environment, McDonald's maintains divisional and regional offices throughout the U.S., along with our home office in Oak Brook, Illinois.

The enjoyment that comes from working with people, from your restaurant crew to your customers and community.

The opportunity to contribute to the success of McDonald's: Big Mac, Filet-O-Fish, and Egg McMuffin sandwiches have all been developed by Owner/Operators.

Personal and business growth and satisfaction, both as an individual Owner/Operator and as a member of McDonald's respected worldwide organization.

Personal growth and business knowledge from McDonald's extensive training and from your experience as an Owner/Operator.
McDonald's National Leadership Council, National Black McDonald's Operator Association, McDonald's Hispanic Operator Association, Women's Operator Network, and Asian McDonald's Operator Association provide a national forum for the exchange of ideas between the Company and its Owner/Operators. Divisional and Regional Leadership Councils, local advertising co-ops, and regional business meetings also provide valuable interaction at the local level.
As a McDonald's Owner/Operator, you will experience a unique relationship with the Company – one that is unparalleled in the quick service restaurant industry. McDonald's leadership position continues to be built on the respect the Company shows its Owner/Operators.
Why McDonald's?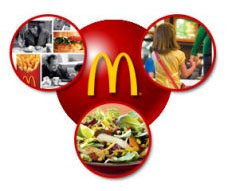 As our founder Ray Kroc said, "McDonald's can't be successful unless our Owner/Operators are successful." We still believe that today. Approximately 85% of McDonald's US restaurants are owned and operated by independent business men and women, our Owner/Operators.
McDonald's continues to be recognized as a premier franchising company around the world. The fact that McDonald's management listens so carefully to and collaborates with our Owner/Operators has a lot to do with that success.
Our Owner/Operators devote full time and best efforts to their restaurant business. Their focus and passion is what makes McDonald's the number one food service organization in the world.
Are You a Good Fit for McDonald's?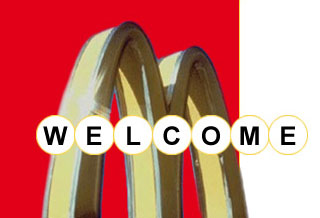 Prospective Owner/Operators must, at a minimum, have the following qualities:
Significant business experience; we are particularly interested in individuals who have demonstrated successful ownership or management of multiple business units or have managed multiple departments.

Individuals who possess the capability to grow rapidly with McDonald's.

The ability to develop and execute a business plan. An entrepreneurial spirit and strong desire to work hard and be part of an established franchise system.

Ability to manage finances including a thorough understanding of business financial statements.

Commitment to personally manage the day-to-day operations of the restaurant business.

Willingness to complete a comprehensive world class training program and become proficient in all aspects of operating a McDonald's restaurant business.

The capability to effectively manage an organization that recruits, trains, and motivates restaurant employees who deliver an exceptional customer experience.

An acceptable credit history
·Sufficient liquid assets (i.e., cash) to invest into the business.
McDonald's requires that prospective Owner/Operators have a minimum of $200,000 in cash or liquid assets. Candidates with greater financial resources may have more potential franchise opportunities than those who meet the minimum requirements.
While McDonald's does not offer financing, McDonald's Owner/Operators enjoy the benefits of our established relationships with many national lending institutions including, we believe the lowest rates in the industry.
Candidates who successfully complete the 3 day "in restaurant" experience will be invited to a second interview to confirm mutual interest and discuss the training program requirements. The evaluation process includes a thorough review of your personal finances.