Search Tools
Franchise Research
Maintenance Made Simple

Servicing Your Entire Home



Business Type
Franchise
Min Liquid Capital
$35,000
$35,000
*
to $64,800
Total Investment
$70,000 to $115,000
Number of Units
1
In Business Since
2003
* For Current Info See:
Franchise Disclosure Document

Overview
Maintenance Made Simple is the fastest growing franchise in the home repair and remodeling industry. Our handyman franchises are achieving tremendous individual success while being part of something bigger. Maintenance Made Simple franchisees are able to offer homeowners reasonable, reliable home maintenance options. They are also able to provide steady work to deserving tradesmen in their local markets. By doing both, Maintenance Made Simple and all of our franchisees are raising the level of professionalism and customer satisfaction in every market we enter.

Backed by Maintenance Made Simple's nationwide call center and our state-of-the-art business management software, our franchisees are building more than thriving businesses. They are taking advantage of an exploding industry. They're becoming recognized contributors to their communities. And they're doing it all while enjoying an uncommon flexibility of schedule and quality of life.

Products & Services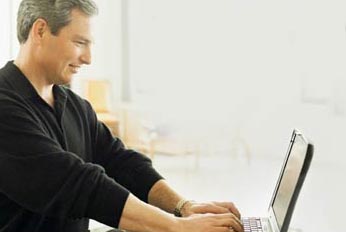 The success of Maintenance Made Simple's business model is founded upon a very simple idea; we strive to bridge the gap between homeowners and the business of home improvement.

After more than a year of research, the founders of Maintenance Made Simple confirmed what many of us already know, that homeowners consistently report dissatisfying experiences with the craftsmen who perform home improvement services upon their homes. Homeowner surveys were filled with tales of craftsman tardiness, mysterious, arbitrary pricing schemes and a general absence of professionalism. Even more telling, many homeowners acknowledged that they simply accepted these maladies as part of the industry.

Surprisingly, while homeowners were all quick to point out craftsman weaknesses, the founder's research showed that many craftsmen openly acknowledged their shortcomings as well! Even the best craftsmen admitted to being challenged by customer service, marketing, and business administration. From this research, the founders were convinced that the 150 billion dollar home repair industry was ready for a handyman services franchise that could combine the quality workmanship that was readily abundant in almost every market across the country with the advanced customer-service and marketing systems that seemed to be so consistently missing. From their collective business experiences came ideas for a home remodeling franchise business opportunity with a nationwide call center, corporate sales programs, and a "customer-first" operating environment - a franchise designed to satisfy both homeowners and local home improvement craftsmen.

Training & Support
Comprehensive Initial Training

- Every franchisee attends Maintenance Made Simple's hands-on, start-up training in beautiful Scottsdale, AZ. There, your training will cover every aspect of Maintenance Made Simple business management. Our expert instructors will show you how to implement our Craftsman Relationship Management System (CRMS), market to your local homeowners, master the Maintenance Made Simple database software, and coordinate the day-to-day work schedule, all in a comprehensive, very intense initial training. The capstone to your start-up training is onsite field training in your territory. You'll gain real world experience as a Maintenance Made Simple trainer helps you interview craftsmen, make realtor presentations, and prepares you to take your first service requests!

Maintenance Made Simple's Jumpstart Program – Maintenance Made Simple's one-of-a-kind Jumpstart program is the primary reason Maintenance Made Simple franchisees get off to the fastest start in the industry. The Jumpstart is a pre-training program that holds your hand through every detail of your new business's start-up. Step-by-step, we take you from mundane tasks like applying for a local business license and obtaining your Federal Tax ID number to more expansive assignments like competition research and the development of your target marketing list. The Jumpstart ensures that you maximize your time before training. But most importantly, it ensures that once you return from training, you'll be doing business right away!



Marketing Assistance

– All of our franchisees are trained in Maintenance Made Simple's proven marketing approach and given access to our industry-leading marketing collateral. Our marketing recipe is simple; we arm you with the best marketing materials, the best marketing plan, the best marketing training, and the best service model to back it all up. During training, you'll gain an expert-level understanding of traditional advertising like print advertising and direct mail, as well as a deeper understanding of our "guerrilla"-based referral marketing.
Why Maintenance Made Simple?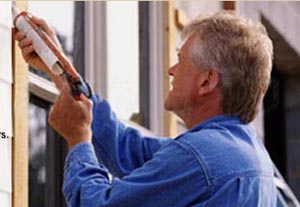 Nationwide Call Center

– All service requests from your territory are routed to Maintenance Made Simple's nationwide call center. Our call center is fully staffed with sales representatives trained to act as your front-line customer service department, answering questions from homeowners and scheduling service requests, all from the very first day you open for business.

Toll Free Expert Hotline - Our 800# gives our franchisees direct access to experts in every aspect of a Maintenance Made Simple franchise. Whether you're calling for marketing advice or you need help managing your growing contractor database, our 800# gives you easy access to the answers you need when you need them.



Preferred Vendor Savings

– All of our franchisees enjoy the savings provided by our preferred vendor discount programs. Because the corporate office represents businesses from coast-to-coast, we can negotiate volume discounts with our approved vendors. Then, we pass down these considerable discounts to our franchisees. This provides our locations with top-notch products for a fraction of the price.



Marketing Development and Guidance

– With literally hundreds of marketing pieces currently in our catalogue, you'll want to explore all of Maintenance Made Simple's marketing resources in order to maximize your local marketing efforts. As you expand, you'll have complete access to our flyers and brochures, holiday coupons and seasonal direct mail pieces, newspaper and periodical literature, and much, much more.



Referral Programs

- Beyond traditional marketing media, Maintenance Made Simple franchisees master our referral marketing system, designed to help you create relationships with realtors, home inspectors, builders, interior designers, home warranty companies and retail specialty stores that have day-to-day contact with homeowners with work to be done. Armed with Maintenance Made Simple's finely honed relationship marketing program, you'll gain complete control over your marketing results . . . and therefore complete control over the destiny of your business.
Are You a Good Fit for Maintenance Made Simple?
We are looking for candidates who have:

A strong work ethic

A proven history of accomplishment

A commitment to customer service and helping others

An entrepreneurial vision