Search Tools
Franchise Research
Knights Inn

Every Knight, Just Right



Business Type
Franchise
Min Liquid Capital
$225,000
$225,000
*
to $4,400,000
Number of Units
230
In Business Since
1972
* For Current Info See:
Franchise Disclosure Document

Overview
Our Businesses


Wyndham Hotel Group franchises hotels and provides property management services. We are:

The World's largest lodging franchisor, as measured by the number of franchised hotels.

A franchisor of 10 lodging brands that include economy, middle scale and upscale accomodations.

A lodging business with nearly 6,500 franchised hotels. This represents over 535,000 rooms on six continents – including 10% of the U.S. hotel room inventory.

The marketer of the TripRewards® loyalty program, the lodging industry's largest loyalty program as measured by the number of participating hotels.
Knights Inn® is a hotel chain with nearly 225 properties – most of them located just off major U.S. and Canadian highways. Our mission is to be the preferred economy/budget brand for travelers looking for clean rooms, friendly service and great value.

As a Knights Inn franchisee, you'll enjoy two competitive advantages: a highly recognized roadside name and loyal customers. Knights Inn hotels position themselves to value-conscious customers including families, seniors and mid-level business travelers.

We are dedicated to delivering on the basic promises of hospitality: a clean room and friendly, reliable customer service. We're committed to providing outstanding value and service to our guests – and to franchisees like you. And it's why our motto is: Every Knight. Just Right.®
Products & Services
Every Knight, Just Right®, our long-standing service philosophy is about exceeding your expectations through friendly service and exceptional value. At Knights Inn, we are committed to providing you with a helpful staff, clean and comfortable rooms, and well-maintained accommodations - all at a great price!

Among the valuable services and programs you'll find at Knights Inn is TripRewards, our great new loyalty program. TripRewards offers a wide array of valuable rewards and earning opportunities that go far beyond the expected. If you're not yet a member, be sure to sign up today to begin earning points for free hotel stays and countless other rewards.

Whether you're staying with us on business, during a getaway or on a long-awaited vacation, our combination of great people, service and value will help meet your travel needs. We may be a "budget" chain of hotels, but we're sure to exceed your expectations!

Rajiv Bhatia
President
Knights Franchise Systems, Inc.



Every Knight, Just Right®


At Knights Inn we pride ourselves on exceeding your expectations through friendly service and exceptional value. And now we have found one more way to make your stay with us as comfortable as possible. After a great night's sleep there's no better way to start the day off right than with a complimentary continental breakfast. Join us for a hot drink, juice and a bite to eat - we'll see you in the morning.
Training & Support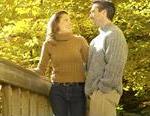 Training


As you know, the people on your team are critical to your success. Our dedicated Training team provides a comprehensive suite of learning opportunities designed to help you run your business.



General Manager Orientation


Our GM orientation (Strategic Training for Exceptional Performance – S.T.E.P.) is a five day program which focuses on the brand tools and resources designed to optimize your business' performance.



Owner Orientation


For our owners, we offer a three day program designed to familiarize you with the support and services offered by your brand as well as the entire Wyndham Hotel Group.



Regional Training Workshops


Throughout the year, we offer innovative training workshops at regional sites near you. Designed to improve your property's performance, these workshops may focus on hotel operations, customer service, brand programs, sales and marketing.



Online Training Offerings


Through your brand portal, we bring the training to you. We offer a wide variety of workshops that include self-paced, live and video-based programs.



Property Management System Training


Your property management system is an important part of your business and we can provide you with the training to get the most of out of it. Whether it's a live workshop hosted on-site or a series of e-learning workshops, we help your team better understand how to effectively utilize your property management system.



Operations Support


Once your property officially opens, your on-going support team will consist of your Director of Business Development and Franchise Services Manager. Your Director of Business Development will periodically visit your site to discuss and help you implement brand strategies. Your Franchise Services Manager will be available to assist you from our corporate office with any immediate questions or concerns you may have.



Technical Support Services


The Technical Support Services (TSS) department provides technical support via the online self help knowledgebase, E-Media instructional modules available both on MyPortal and the knowledgebase, and over the phone when the solution is not available in the knowledgebase.

Their services and key responsibilities are:

First line support for all franchisees experiencing technical difficulties.

Ownership of a customer's technical issue or request by embracing the entire "life cycle" of a request from initial contact through problem resolution.

Education of customers and prevention of problems through trend analysis and reporting.

Support of all technology products and services offered by Wyndham Hotel Group including PM System, MyPortal, Email, RFP, TripRewards, MyLearning, etc.
Why Knights Inn?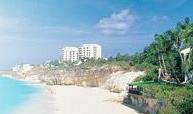 Our Industry


The $124 billion domestic lodging industry is a fast growing part of the hospitality industry. Generally divided into four segments, the domestic lodging industry includes luxury, upscale, middle scale and economy accomodations.

In 2004, the U.S. lodging industry boasted approximately 47,600 properties, representing more than 4.4 million guest rooms. 3 million of these rooms were in franchised hotels and 1.4 million were in independent hotels.

According to PricewaterhouseCoopers' forecast, the U.S. lodging industry is expected to gross $25.6 billion in pretax profits in 2006 and $30.3 billion in 2007.



Commitment to Franchisee


Knights Inn focuses marketing efforts on creating and retaining loyal customers through TripRewards®, the world's largest hotel loyalty program. We offer our franchisees support services including:

24-hour reservation call center

24-hour Spanish reservation call center

The newly redesigned Web site: KnightsInn.com.

GDS and distribution services to help market your hotel to travel agents and online booking Web sites.

Franchise services, including 24-hour on-call emergency service.

Hands-on support from the Brand President and Director of Operations.

Training, including regionally-based orientation and training meetings.

Revenue enhancement.

Design and procurement services, including free interior and exterior design and development services, as well as purchasing services.

Free access to our in-house graphic design department to help you with your local sales and marketing efforts.

Online electronic resources for access to information about your property and Knights Inn virtually anytime, anywhere.

Integration services.



Sales Initiatives


Our worldwide sales team works with corporate clients, government accounts, consortia, travel agents, tour operators, sports teams and other groups to book your rooms and grow your revenue. The team also sends you potential leads to help build sales.



National Marketing


The Knights Inn brand leverages strength and synergies of Wyndham Hotel Group to maximize available marketing funds. The most powerful tool in this marketing arsenal is the brand's participation in TripRewards, the world's largest hotel loyalty* program. Through this relationship, the Knights Inn brand receives national exposure through the following channels:

Print advertising

Direct mail campaigns

Email campaigns

Online advertising

National promotions

Knights Inn also produces an International Directory to ensure customers know where to find us – wherever they travel.