Search Tools
Franchise Research
JEI Self-Learning Systems

A Better Life Through Better Education



Business Type
Franchise
Min Liquid Capital
$57,500
$57,500
*
to $92,000
Number of Units
78
In Business Since
1977
* For Current Info See:
Franchise Disclosure Document

Overview
JEI Franchise can direct you into a very special opportunity for you. You can be your own boss and become successful in education field as JEI Learning Centers provide innovative and effective supplementary education program for Pre-K to 10th graders. There are approximately one million students currently enrolled in our JEI Self-Learning Systems worldwide. JEI will help students realize their fullest potential and help them strive for their ultimate goals.
Products & Services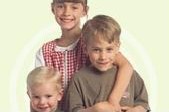 Message from the Chairman


In 1977, I had twenty researchers in Korea embark on an educational project, driven by the belief that all children have the unlimited potential to become successful, able adults, particularly when they are nurtured in the best educational environment possible. The result was the inception of the JEI Corporation, an institution whose mission is to provide individuals with "A Better Life through Better Education." The root of this pursuit has been the implementation of the Self-Learning Systems, a self-paced program designed to help students acquire a mastery of concepts and skills on their own. Through the use of this method, the road to becoming independent, resourceful and talented individuals is paved.

Since then, JEI has been promoting the importance of providing a quality educational environment to enhance the lives of not only children but also adults and people at all stages of life. Today, nearly 10,000 JEI family members contribute to this effort through its subsidiaries. We have been providing products through computer software, publishing, printing and distribution. In addition to supplemental, collegiate and adult education, JEI has also extended its services to include broadcasting and childcare. After three decades, our organization has spread globally with offices now in the United States, Canada, China, Hong Kong, Japan, Australia, and New Zealand.

JEI continues to be a leader in the education industry, continuously investing in research and development and improving its products and services. Moreover, we are expanding to develop the areas of online learning and training programs for the general public. In this way, JEI continues to advance its efforts to meet the ever-increasing needs of people at a time when information and technology are rapidly growing.
Training & Support
In order to operate a JEI Self-Learning Center, you must successfully pass our New Franchisee Training program. The training will prepare you for the day-to-day operations of your business, and you will learn techniques for heightening the level of service that you provide to your clients. In addition, we offer ongoing training throughout the year that is a mandatory part of our mutual commitment to each other. Throughout the year you will receive updates on the status of our industry, and you will learn about current trends in the education and business fields. Our training is meant to keep you updated and aware of possible client concerns, such as testing and pertinent seasonal events.

Our administrative and franchising departments will give you full support in corresponding with the Headquarters Office, including assistance with ordering materials, help with various accounting needs, franchise coordinator support, and assistance with the opening and continuous operation of your facility. You will have access to our own administrative management software available for exclusive use by JEI Self-Learning Center Directors. You will have the materials and access needed to run your business smoothly from the very beginning. As long as we are in business together, you can expect to receive the highest level of support from JEI.
Why JEI Self-Learning Systems?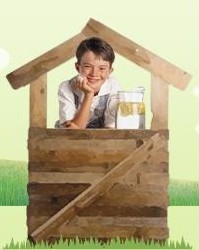 Learning Centers can be open for 20 hours or more in a week.


You can use online support system to provide the diagnostic test, register and manage students, and perform daily operations. You will be provided with every effort to help make your center run smoothly and efficiently. Your students will come in once or twice a week for a 50 minute session. When they are at the center, they turn in the workbooks from the previous week. A JEI instructor evaluates the assignment and gives a weekly test. Students complete 6-8 pages containing new learning objectives before leaving for home. The instructors provide help when necessary.



JEI Offers an English program as well as Math program.


The programs we offer are proven to be a highly effective educational system which is also simple to learn. By offering an extensive area for your center and low royalties, JEI will guide you to be your own boss and become successful. Com join JEI.

With more than two decades of experience in the educational industry, we have grown up as a global company. We now have about 100 franchisees in the US and Canada. Over 1 million students are currently enrolled in JEI.
Are You a Good Fit for JEI Self-Learning Systems?
The initial franchise fee includes the cost of a New Franchisee Training and the use of the JEI Self-Learning Centers' corporate identity and proprietary materials. This initial investment is $57,550 - $92,000.