Search Tools
Franchise Research
Ink a Dink

We're the Ink Experts!




Overview
With Ink A Dink, franchisees enjoy tremendous competitive advantages.

Our exclusive program offers industry-leading technologies, proven business systems, highly efficient operating procedures, and top-quality products necessary to give you the very best opportunity for long-term franchise success in this rapidly expanding industry.

In addition, we have assembled a dedicated and experienced team who are fully committed to helping our franchisees pursue long-term success and achieve their ongoing goals. As an Ink A Dink franchisee, you're never alone and enjoy the confidence of knowing your support team always stands ready to help you grow your business and properly address new challenges.

The foundation of our innovative and exclusive franchise program is the world's best computerized fully self-contained ink refill system. With easy-to-use digital touch screen instruction and live Internet support, our state-of-the-art technology consistently produces the very best refills in the industry in just minutes.

While our system is technologically brilliant, it's also incredibly simple and easy to operate. Its compact streamlined design allows our system to be placed and operated behind the front counter in easy clear view of each customer.

We believe an educated consumer quickly becomes a happy repeat customer. One test refill is all it takes to prove before amazed customers' eyes that Ink A Dink's top quality factory-standard refills are always their very best deal.

The more you learn about Ink A Dink, the more you'll realize that we stand alone in offering all these tremendous benefits and potential for long-term business operation in the rapidly growing recycling industry.
Products & Services
Ink A Dink provides a full range of services and solutions for businesses and consumers alike. We use only the finest inks and toners in conjunction with our proprietary state of the art equipment, enabling us to produce recycled and remanufactured products that meet or exceed original factory standards.

Inkjet Cartridge Refills

Wide Format Printer/Plotter Refills

Custom Fund Raising Recycle Programs

Printer/Fax Repair Service and Maintenance

Printers, Plotters and Fax Machine Sales

Toner Cartridge Remanufacturing

OEM ink and toner cartridges.

Computer Accessories and Peripherals
Training & Support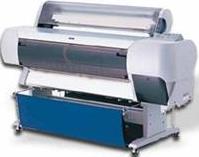 With ink A Dink's comprehensive franchise program everything necessary to successfully operate your very own complete ink and toner refill location is included. Our exclusive turnkey program provides all the equipment, training and on-going support needed to create your new business and assist you in expanding your franchise operation.

Our franchisees also enjoy the guidance and continuing assistance of our dedicated training and support staff right from stage one through to their store's grand opening. Even after they open their doors for business, we continue to provide committed on-going support to all of our franchisees.

We have the knowledge, and we stand ready to help you become an industry expert! Over many years of trial and error during business development, we have already encountered so many dangerous pitfalls of business ownership. Ink A Dink learned from each new challenge and made the changes necessary to continually improve our systems and unique operation to make it a more efficient, easily replicable franchise system.

Whether it's helping new franchisees overcome or altogether avoid the often-disastrous problems that can quickly cripple typical independent mom and pop operations, or dramatically expanding their growing franchise operation into highly lucrative, largely untapped new markets, Ink A Dink is fully committed to being there to help our franchisees each step of the road to their franchise success.

Should you find your initial Ink A Dink location exceptionally rewarding, you will have the opportunity to further expand your marketing potential by expanding into new untapped prime territories. Best of all, our proven systems and procedures are very easily replicated, making the entire process much simpler and easier for serious growth-oriented franchisees who wish to open more than just one location.



Before you open your doors, we will provide:



License to use company trademark

Highly detailed Operations Manual

Training for you and the key people in your organization

Site selection assistance

Store design and layout assistance

Store signs & promotional material

Marketing assistance

On-site support during store opening
After you have opened your doors, we will provide:
Continuing consultation & support

Periodic visits and quality assurance inspections

Inventory and labor costs recommendations

Approved inventory suppliers

Public relations advice

Ongoing research and development

Market expansion strategies

New product & services suggestions
Why Ink a Dink?
While the incredible need for easily affordable ink and toner refills continually grows and grows – the ink recycling industry is wide open and ready to explode nationwide.

After all, who doesn't use ink in today's technology-driven world… and who wouldn't like to save money on top quality ink refills that restore their own cartridge or toner to original factory standards in just moments?

Think about the future of recycling and the ink & toner refill industry. Do you think the major corporate manufacturers of new replacement ink & toner cartridges are likely to slash their prices by 50% or more? Why should they, when most consumers have almost no choice in obtaining new ink.

Educated consumers soon realize that with Ink A Dink they will always save up to 50% or more - and still get the best quality, value and performance – every time – every store - GUARANTEED!

Despite the huge market for ink and toner refill services, this tremendous widespread need remains largely untapped and under-serviced. The continually growing demand for easily affordable replacement ink has created a unique and timely opportunity for you to get in on the ground floor of a new industry with very attractive profit margins and a strong potential for long-term success.

If you are looking for a business that is simple to operate, features revolutionary money-saving technologies, has proven systems, dedicated on-going support, and offers an unlimited growth potential, you'll find Ink A Dink stands alone and ready to help you claim your share of this booming new market.

Here are some of the major benefits that Ink A Dink offers:

Low, more-easily affordable turn-key start-up cost

A fully committed team of highly experienced professionals

State-of-the-art refill equipment

Superior proven top quality refills

Minimal inventory requirements

Brand name consumer recognition

Franchise discount buying power

Unmatched competitive advantages

Generous protected territories

Multiple high-margin profit streams

As little as 1,000 square feet needed

Affordable rent & operating costs

Small staffing requirements = lower employee costs

Easy to set up – easy-to-learn - easy to operate

Can accommodate almost any ink or toner cartridge ever made

Great product appeal to urban & suburban customers

Strong demand from both business and home consumers

100% customer satisfaction guarantee

Your choice - Own and operate either single or multiple units

Highly detailed hands-on pre & post-opening training

Dedicated on-going support

Unlimited growth potential
Are You a Good Fit for Ink a Dink?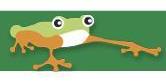 It is a top priority for all of our Franchise Consultants to make sure that this is the right franchise for prospective buyers, and that, in turn, they have the potential to be outstanding Ink A Dink franchisees. We have the passion to become industry leaders – and we want franchisees who share our passion to be the best!

We're looking for qualified franchisees who are driven, dedicated about their work, fully committed to business ownership and operation – serious entrepreneurs who are ready to take prompt, positive steps forward in turning their entrepreneurial dreams into achievable reality.