Search Tools
Franchise Research
Homefixology

The Name You Can Trust In Home Repairs & Maintenance



Business Type
Franchise
Min Liquid Capital
$50,000
$50,000
*
Total Investment
$65,000 to $115,000
Required Net Worth
$150,000
In Business Since
2005
* For Current Info See:
Franchise Disclosure Document

Overview
Welcome to the HomeFIXology Franchise system. By taking this bold research step, you have possibly made one of the wisest decisions of your personal and business career. Many people consider owning a business but only a select few actually pursue the dream. If you have imagined the independence; if you have visualized reaping the benefits of your hard work; if you want to take your acquired business skills to a new level of success, then perhaps you should take a journey with me into the world of business possibilities as a HomeFIXology franchise partner. Owning a HomeFIXology handyman/home repair business could be the answer to your business dreams!
Wondering if you have what it takes? That's a very natural and often misunderstood concern. First, to operate a successful HomeFIXology handyman business, there is no need to be a highly skilled and experienced building and construction technician. If fact, what you really need are great management skills, an ability to effectively and professionally communicate with people, and a true passion for your business development, your service techs, and especially for your customers.
Our proprietary franchise model is aimed directly at those areas that are important to assisting you every day with growing your business. Outstanding training, forward thinking technology in software, communications, and website design, an incredibly successful marketing approach that brings customers to you, and an unmatched on-going and diligent operational support program that brings franchisor and franchisee together as a team to work on daily challenges and opportunities are the backbone of our business approach.
Products & Services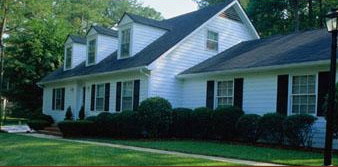 HOMEFIXology takes the do-it-yourself out of home repairs with our team of bonded, insured, highly skilled home handymen. There's no guesswork or gambling because we offer Guaranteed Satisfaction on a huge range of home projects. Let's face it, not everyone has the skills, tools or time to take on home repair and maintenance tasks. But those handyman jobs need to be done to keep your home safe, comfortable and secure -- and to maintain the equity in your biggest asset. HomeFIXology takes the essential handyman service to a new level of professionalism with fast, affordable quotes, prompt, reliable service and guaranteed handyman work. Now that's peace of mind!
There's no handyman job too small for a HomeFIXology handyman. From décor to carpentry, odd jobs to seasonal maintenance, we're here to make your life easier and to ensure your home is always your castle. Need a door hung? A wall repaired? A light installed? A window fixed? No problem. Call our handyman. Given up on trying to assemble that barbecue? We can do it. There are hundreds of handyman jobs to be done around the average house, and few people have all the handyman skills required. Why struggle for hours when we can do it for you, quickly, professionally, affordably and with guaranteed results?
Training & Support
Unsurpassed Franchise Experience
HFO has created the processes and support structures that enable franchisees to be successful. Not just selling franchises – but creating the processes and support structures that enable franchisees to be successful. The HFO team boasts vast franchise industry experience, in every key area from marketing to software development, training to specialized insurance coverage.
First-Class Training
HomeFIXology franchisees are the face of our company, in cities and towns across North America. It's in our interest to make them the best they can be. Our intensive initial training sessions provide all the tools a franchisee needs to get up and running, while regular updates and information sharing keep everyone sharp.
Software That 'Runs' Your Business
The HomeFIXology Enterprise Solutions software is the nerve center of the business, both on a corporate and franchisee level. It essentially 'runs' the operation, from work orders and scheduling to accounting, communications between franchisee and corporate staff…and much more.
A Call Center Second To None
As a franchisee you've got a business to run, you can't be tied to the phone. The HomeFIXology call center is staffed with knowledgeable specialists who will pinpoint the correct franchise location for the caller, schedule jobs through HFO Enterprise Solutions software and synchronize bookings with local franchise computer systems.
Get Going! Quick-Start Marketing Program
Not everyone's a marketing expert…and the world of advertising, marketing and promotion gets more cluttered and complicated every day. We're here to help. The marketing gurus at HFO have created a bulging toolkit with the ultimate goal of building your business. We've prepared an extensive Direct Marketing campaign, created brochures, newspaper ads, press release templates, even radio and TV commercials – that can all be quickly and inexpensively personalized to your location. You'll look like a million bucks!
HFO On The Web: Public Appeal, Private Support
The HFO website – www.homefixology.com -- serves a number of functions. On the public side, of course, it promotes HFO services and provides a clean, appealing, attractive picture of a handyman service raised to a new level of professionalism. On the private, franchisees-only section, you'll find a wide variety of tools to help your business grow. Important internal memos will be posted there. There's a Message Board, where franchisees can interact with each other, share marketing ideas and seek assistance whenever necessary. There's a marketing section, where high-resolution logos, ready-to-go advertisements, press release templates and radio scripts can be downloaded. There's even a shopping area, where franchisees can order forms, uniforms and logo-ed promotional products.
Franchisee Advisory Council
Franchisee input is critical to success and future growth. The HomeFIXology Franchisee Advisory Council offers a streamlined process for franchisees to provide input on marketing initiatives, discuss challenges and offer constructive solutions. The group will meet officially on a bi-annual basis and be in constant communication with corporate staff.
Why Homefixology?
Because You'll Never Find Better Franchise Support
If you're serious about researching the potential of a home handyman franchise opportunity, you'll likely have realized by now that HomeFIXology isn't the only option out there. We encourage you to check out all of them, because we're confident that when you do, you'll come to your own realization that the HomeFIXology model is second to none.
Many companies sell franchises, in a wide variety of areas of endeavour. Some of them are very good at selling franchises. Some of them have an honest commitment to building a franchise system with a real concern for the success of those purchasing franchises. But only a select few can create the right conditions for long-term franchisee success. The key staff members on the HFO team have been selected for just that reason.
Everyone wants to bet on the winning horse. Especially when their future is at stake. Our advice? Do your research. Ask questions. Get a feel for the people running the company and their backgrounds. Find out what kinds of systems will be in place. Understand the franchise support model. Compare it to others. Make an educated decision. Then, and only then, place your bet.
Following are a few of the areas where we believe HomeFIXology stands apart from the competition. It's no accident. We've studied the market intensely and we will accept nothing less than being the very best.
Are You a Good Fit for Homefixology?
At HomeFIXology, we're looking for business people as our franchisees, not home handymen. We're seeking individuals with strong interpersonal and management skills, who can develop positive, lasting relationships with the skilled craftsman who will do the physical work and the customers who will pay for it. We're looking for people who will appreciate a well-developed business plan and act on it. We're looking for people who will take the powerful marketing tools we've developed – and run with them. We're looking for people with integrity, drive, commitment, and a desire to live a balanced lifestyle that combines equal parts work and pleasure.