Search Tools
Franchise Research
| | |
| --- | --- |
| | Health Career Agents |

Overview
Health Career Agents, Inc. is an international healthcare recruiting and medical staffing company that provides medical practitioners with unique candidate placement services through a select network of independent "Owner/Operators".
Every Health Career Agents "Owner/Operator" is thoroughly trained and supported, while being furnished with technology, management and operational solutions, guidance and assistance. As an "Owner/Operator" you are able to collaborate on healthcare candidate placements through our unique software system and unprecedented database of healthcare positions and candidates.
Products & Services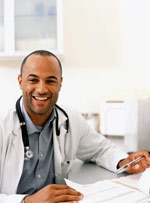 You own and operate your own healthcare recruiting and medical staffing business, locating and placing medical professionals for either a substantial recruiting fee or a portion of the profit of an ongoing staffing contract.
For example, you might identify a qualified pharmacist, then locate a hospital that needs a practitioner with similar credentials, sign an agreement, introduce one to the other, and you are rewarded when the pharmacist accepts the position. If the employee's first-year income is $120,000, your fee could be in the $30,000 to $36,000 range.
In staffing you may have a nurse that you are paying $40 per hour and collecting $55 per hour from the facility. Once you pay taxes, withholdings, and expenses, you're left with recurring hourly profits that lasts as long as the assignment. You can even use Health Career Agents for payroll funding.
Training & Support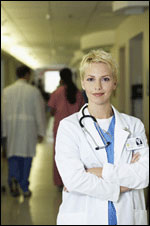 Health Career Agents training allows entrepreneurs to start their healthcare recruiting and medical staffing business and build it as large as they want. After making an investment of $49,900 ( of which 40% can be financed directly through Health Career Agents) Owners receive the in-depth training, software, and support they need to establish and operate their healthcare recruiting and medical staffing practice. Owners also receive a) comprehensive technical, recruiting, and logistical support for the life of their business, b) open access to our training website and network of Owners, c) a healthcare recruiting and medical staffing website of their own, d) a Dell computer workstation or laptop, and e) access or licenses for an arsenal of software and technology tools.
When a new Owner signs up, they are assigned a training coordinator who works out a training schedule and provides them with an orientation of our training and support portal. A member of our training staff shows them where everything is and how to navigate the portal with its more than 100 hours of recorded curriculum.
"Remote" training includes web-conference training sessions, web tutorials, manual study, conference calls, test exercises and more. It is done at your own pace but can span the first thirty days or more. If necessary, we customize the training to fit a new Owner's schedule. This is especially important when Owners start out part-time.
Our 90-Start-Up Plan includes a comprehensive blue-print of what to do every week, and every day, to get up to speed and operating quickly. If an Owner chooses to start out part-time, the training schedule is simply spread over a longer time period.
Owners can also attend additional "on-site" training for two days to jump start their business, if they like. As well, anytime after an Owner's first 60 days of operations, he or she may also schedule advanced "hands-on" training at our Training and Support Offices, working side by side with experienced recruiters and building upon their initial training.
When you become an Owner, you receive lifetime support from the same Health Career Agents experts and staff who trained you, as well as unlimited lifetime use of our training website and Global Database to help you operate your business. We will also provide training and support to your first ten Consultants at no additional cost, regardless of when they start. Naturally, our training staff is always available to help with any questions that may arise.
Why Health Career Agents?
Statistics and demographic studies predict growing shortages of qualified healthcare employees over the next decade, which we believe indicates a tremendous opportunity for our Owner/Operators. With the leading edge of 76 million Baby Boomers now reaching retirement age, even more pressure will be put on an already under-staffed healthcare system. Increased healthcare demand will collide with decreased supply, making it harder than ever for employers to find and hire the talent they need. Our Owners are more than qualified to address these shortages with talent-acquisition solutions that can ensure their prosperity for decades to come.
Health Career Agents, Inc. is the only company in the world that teaches individuals how to become proficient in healthcare recruiting and medical staffing services by building "virtual" recruiting teams. And there is no other entity on the entire healthcare recruiting and/or medical staffing landscape whose advanced use of technology is comparable to ours.
Are You a Good Fit for Health Career Agents?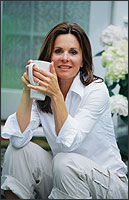 Your primary costs will be: a) the initial investment of $49,900 (you'll need at least $30,000 to start) and b) your ongoing living expenses, and c) the purchase of any home office equipment you don't already own.
Should you decide to get involved after going through the Evaluation Process, we can also recommend funding options for your down payment -- from tapping resources you may not know you already have, to raising capital externally. Some Owners opt to keep their day job to cover their ongoing living expenses while starting their recruiting and staffing business part-time, then phase into the business full-time over a 3-6 month period.
When you become an Owner/Operator, you will have your home-office set-up costs and travel expenses -- airfare and hotel -- if you chose to attend an on-site training event. Beyond that, your day-to-day expenses will be minimal and your Sales Consultants will work from their own home offices, strictly on commission.
The equipment that Owners need is very basic: a telephone with headset, a leading-edge workstation or laptop (provided) with high-speed Internet connection, and a fax machine with a dedicated phone line. A cell phone could be considered a requirement too.
For correspondence and follow-up, you'll need letterhead, business cards, and brochures. Once you decide on a company name, we will have your logo designed and then print a starter supply of materials for you.