Search Tools
Franchise Research
Great Outdoor Sub Shops

Double Up, Chow Down



Business Type
Franchise
Min Liquid Capital
$60,000
$60,000
*
Total Investment
$50,000 to $235,000
Required Net Worth
$200,000
Number of Units
9
In Business Since
1973
* For Current Info See:
Franchise Disclosure Document

Overview
The first Great Outdoor Sub Shop began operations in December of 1973 in downtown Dallas. Being a New Jersey native, I brought with me the knowledge and drive to make a better sub than the one I was making in New Jersey at a local deli. My intention was to fill the authentic eastern style submarine sandwich void. I knew that if I made an authentic "New Jersey" sub, using the highest quality meats and cheeses on Fresh Baked Bread, I could not miss! Being passionate and striving for perfection and uniqueness, I added to my old standbys some newly created custom subs and various proprietary items such as custom formulated & shaped breads and oven roasted fat free turkey. I felt compelled to serve the customer quickly, with a good value, in an honest "in front of the customer" style. I insisted on and hand trained knowledgeable, pleasant associates to work in an organized fun atmosphere. Speaking of atmosphere, one might ask, "Where did the name Great Outdoors come from?" Two days before opening in 1973, seeing we were in the middle of Downtown Dallas with all the brick, concrete, metal & glass outside the store, I wanted to bring a little feel of the Outdoors inside to compensate and allow the customer to get away, hence "Great Outdoors". Each shop has its own special way of allowing the customer to feel a sense of escape to openness and nature based on creative interior design.
At present there are eight Great Outdoor Sub Shops throughout the Dallas/Fort Worth metro-plex. Seven are company-owned and one is franchised.
Products & Services
It all starts with the bread. We proof and bake it in house. If you visit us in the morning for BREAKFAST, you cannot escape the fresh baked aroma of the country wheat, white Italian, buttery croissant & giant cookies as they roll out of the ovens. We purposely glassed in our bake rooms so you can see the fresh baked process in action.

When you order one of our famous sub selections, we freshly slice your meats and cheese. We use only the finest deli meats, produced to our specifications. Our Roast Beef is medium rare, our Turkey is oven roasted and Fat Free, our Cappicola is hot and spicy, and all the other meats are a cut above what you'd expect at a sub shop. Our House Cheese, Provolone, is a whole milk, no smoke, no imitation, "goes with everything" kind of cheese. Our Swiss, Muenster & Cheddar cheeses are the cream of the crop.
We suggest you allow us to dress your sub with our authentic Italian Works™. The Fresh Produce is doused with Oil, Vinegar & Spices as you order it. We have many extras to customize your creation including Avocado, Cucumber, Italian Peppers, Fresh Mushrooms, Black Olives, Jalapeños and much more. Some of our subs come hot, some toasted, but no matter how you want it, we'll accommodate your request. One customer favorite is The Invention™. On this Top Seller, Baked Ham, Cream Cheese, Provolone and Fresh Mushrooms are heated together. I like mine dressed with avocado, jalapenos and the Works™ plus Mayo and Spicy Mustard!
Thirsty? Order a Fresh Squeezed Lemonade, or better yet, a Shake or Malt made with super premium ice creams. Our all natural ice cream is custom designed by the Great Outdoors® and produced right here in Plano, Texas by Henry's Homemade Ice Cream®.

Save room for a Giant Chocolate Chunk Cookie, Rich & Chewy Roasted Pecan Brownie or real New York Cheesecake.

We've created a CATERING MENU so you can bring the Great Outdoors® to your Family and Friends at Home or at the Office. Whether it's an assorted Meat & Cheese Tray for your meeting or a Giant Six Foot Party Sub for a birthday celebration, we have everything under the sun on a bun and lots more to make it a success.


Our EAT OUT HEALTHY™ menu is a weight watchers' dream. Our tasty variety makes eating right a treat.
Training & Support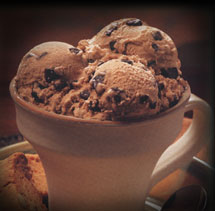 The Great Outdoors Subs offers a 10-year license to use the name, logo types, processes and recipes. Help and advice in all the necessary areas to eventuate an operating restaurant including:

Site selection & Lease negotiation assistance

Assistance with restaurant layout plan

Management training

Assistance with Grand Opening and continuing promotional planning and execution

On location "Hands on" Franchisor support 2 days prior and continuing for 3 days after opening
All Franchisees, owner/operators and/or their management, must attend and successfully complete the training program provided by the Company at a specified area location in Dallas, Texas. The cost of this initial training for two persons is included in your franchise fee; however, those costs connected with travel and lodging and management salaries, as well as additional trainee tuition, will be at your expense. The training program is eight weeks in duration and extensively covers hands-on training. Employees may attend the program as mutually agreed upon by yourself and the Company. Also included with The Great Outdoors¬ Franchise Training will be a review of all department functions including:

Operations

Quality Assurance

Real Estate

Architectural

Construction

Marketing

Accounting

In addition to your initial training period, a Company representative will work with you, at your expense, in your market prior to, as well as after opening. Our corporate office is available for assistance.
First of all, you will receive on loan, the G.O. Franchise, Inc. manuals covering the many important facets of your business operation. As the manuals are updated, revisions will be made available to you. You will receive periodic bulletins containing useful management tips and information. You will also receive periodic visits by a representative who may consult with you and offer useful advice and counsel on advertising, promotions, training, communication, and any other business information you may require.
Why Great Outdoor Sub Shops?
We offer over 31 years of experience in site selection, layout & design, construction, equipment purchasing and installation, hiring & training, food prep and quality control, marketing & advertising and continued support. Along with this you get our 31 years of proven products, consistent quality, a complete system and the many customers who have eaten with us consistently over the years. We offer you a solid profit potential, and growth in protected territories. When you are awarded a "Great Outdoors Franchise", you will be getting the best sub shop franchise available, serving the best variety and quality subs in town!
Are You a Good Fit for Great Outdoor Sub Shops?
Single unit Franchises on a restaurant by restaurant basis are available at a franchise fee of $25,000 or a Development Agreement for more than one in a specified and defined area.

The cost will vary due to the actual location and building chosen as to remodeling costs, yet the parameters should fall within the $50,000 to $235,000 range (excluding the initial Franchise Fee). The lower cost of $50,000 would be realized if you can gain necessary financing based on your collateral and credit history. Leasehold improvements may be substantially covered through Landlord allowances. Equipment can be leased and the cost spread out over 2 to 5 years.