Search Tools
Franchise Research
Fatburger

The Last Great Hamburger Stand



Business Type
Franchise
Total Investment
$520,500 to $1,000,000
Number of Units
50
In Business Since
1952
* For Current Info See:
Franchise Disclosure Document

Overview
You will never find a frozen or prefabricated Fatburger. Yet, in these health-conscious times, why call it a Fatburger?

Fatburger is a big, hearty, juicy, gourmet hamburger that uses the highest quality USDA approved beef. Interestingly, a local NBC News program conducted an independent test in 1990 to determine the fat content of the hamburgers prepared by the major chains in Los Angeles. They found that Fatburger served the leanest hamburger of them all.

The demand for this incredible burger was such that in 1980, Ms. Yancey decided to offer Fatburger franchise opportunities. In 1990, with the goal of expanding Fatburger throughout the world, the Fatburger Corporation purchased the business from Ms. Yancey. Today, Fatburger has grown to a multi-restaurant chain.



FATBURGER - A GROWING SUCCESS STORY


Fatburger has become a familiar presence in Southern California. Currently, Fatburger has over 80 locations. Our expansion plans are unlimited. In 1991 for example, Fatburger opened its first restaurant in Las Vegas. It was an overwhelming success, with a second unit following in less than ten months. There are now 12 Las Vegas Fatburger restaurants, with more planned.
Products & Services
In 1952, Lovie Yancey created something unique. A culture. A phenomenon, if you will. She created the biggest, juiciest hamburgers anyone had ever seen. So obviously, there was only one name for them – Fatburger.

Half a century later, while other places are just discovering taste, we're still making hamburgers the way she did. Fresh lean beef, not frozen patties. Cooked-to-order, just the way you want it, every time.

The only thing Lovie loved as much as hamburgers was music. So you'll hear some of the best music ever blasting from kickin' new jukeboxes: Rock'n'Roll, R&B, Hip-Hop, and Classic Soul that'll keep you groovin' in your chair long enough to finish that big juicy burger. We'd love to tell you about the late night talk show hosts and rap stars who've made us the happenin' place—but our attorneys won't let us. (And, of course, restaurant critics keep naming us the best burger in town, but you don't care about those guys.) Now here's just a few things to make you drool over your keyboard: onion rings made from real onions. Hand-scooped, real ice cream shakes. Great tasting chili. And fries cooked in 100% cholesterol-free oil. All served with a smile. Fatburger. Distinctive seasonings and attitude since 1952.
Training & Support
FRANCHISE SUPPORT


When you join the Fatburger family, you receive the support provided by an organization committed to success. You will also benefit from the experience of a professional management team.

Fatburger has developed an effective, systematic process to get our franchisees up and running quickly. That support includes architecture and design, operational support, purchasing, equipment selection, training and recruitment, advertising and marketing, and real estate guidelines.



ARCHITECTURE & DESIGN


Fatburger Corporation provides architectural and design assistance to the franchisee. As part of this assistance, we furnish prototype plans. We will be available for consultation as your architect modifies these plans to fit your specific location. Fatburger also provides design guidelines, signage specifications and other materials to assist you.



CONSTRUCTION & EQUIPMENT


As a franchisee, you receive guidance in the layout and design of your restaurant. We outline the equipment needs for a location (i.e., refrigerators, freezers, fryers, grills, etc.), and provide guidance in the selection of contractors and vendors. Fatburger recommends that you seek competitive bids for any capital items you purchase.

TRAINING
Proper training is absolutely essential for maintaining the consistency and integrity of the Fatburger operation. To that end, we set rigorous standards for staff development. We conduct a detailed and focused training program for your key personnel at our Los Angeles and Las Vegas training units. This in-depth education continues through the opening of your Fatburger.

As a franchisee, you will receive a detailed and comprehensive curriculum on operating your Fatburger business. You will receive thorough instructions in:

Restaurant Operations

Restaurant Management

Safety and Health

Local Marketing

Site Selection

Every franchisee receives a set of Fatburger manuals containing the entire training program. These can be kept on hand for reference to direct your daily operations. They provide quick and convenient information -- answering your questions regarding all operating procedures.

Following the development of the new site, Fatburger will assist you in planning your grand opening. When you open your doors, our team will be there to make sure your opening is a successful one.



OPERATIONAL SUPPORT


Each franchisee is assigned a Fatburger Franchise Consultant. They will consult with you and make recommendations concerning financial analysis, promotions and restaurant operations. This will insure the highest standard of operational procedures thus maximizing sales and profitability.
Why Fatburger?
UNIVERSAL APPEAL


At Fatburger, we are proud to say that word of mouth has filled our restaurants for over 50 years. Demographically, our appeal is limitless. Our customers come from every walk of life, mirroring the diversity of every community in which we are located. Teenagers, families with young children, singles, senior citizens, and people from all income levels, and ethnic backgrounds love a great burger. They tell their friends and associates about the superb homemade taste, spotless surroundings, friendly atmosphere and courteous service that they experience at Fatburger Restaurants.

ADVERTISING & MARKETING
No business can be successful without creative advertising and an intelligent marketing plan. To continually attract our diverse customer base, our advertising must react faster, be more daring, more innovative, and more focused on the specific community in which each location is situated. Our experience has shown this is the only proven method to stay ahead of the competition.

Our flair for creative advertising and marketing sets us apart from other chains or franchises. Our distinctive history, our L.A. roots, our cooked-to-order great tasting burger, and the look and sound of our restaurants, all provide great opportunities for innovative marketing. Fatburger's marketing plan also includes a merchandising package of various items (T-shirts, jackets, caps, watches, posters and more) to be marketed through our restaurants as an extension of your normal business.

All restaurants (Franchise and Corporate) must pay a set percentage of net sales to Fatburger's National/Regional Advertising Fund. These funds are used for various forms of media including television, radio and print advertising. All restaurants also spend at least 2% of net sales on local marketing.



PURCHASING


As a multi-unit chain, Fatburger negotiates preferential prices on behalf of its franchisees. We provide specifications for approved products and a list of approved vendors. Fatburger's purchasing operation is intended solely to ensure quality assurance and cost-effectiveness. Franchisees are not required to purchase any supplies from Fatburger.
Are You a Good Fit for Fatburger?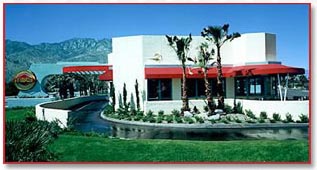 NET WORTH REQUIREMENTS


Fatburger requires a minimum net worth of $1,500,000 (excluding automobiles, furnishings and personal residences), with a minimum of $500,000 in liquid assets. Liquid assets are defined as those which can be converted to cash within thirty (30) days.

The cost of establishing a Fatburger restaurant will vary according to the size of the facility, relative land issues and the extent of necessary leasehold improvements. Twenty-five percent of the total cost must be funded from personal resources. The remainder may be funded through traditional financial institutions or our approved lending sources

FRANCHISE TERRITORY OPPORTUNITY
Qualified individuals can now multiply their opportunity by owning a mini-chain of Fatburger restaurants in a specified area. Minimum net worth requirements of the area franchise developer will be reviewed on an individual basis. The franchise developer will have to demonstrate that he/she possesses the financial strength and organization to maximize the development of the territory.

THE FRANCHISE FEE
The franchise fee for each Fatburger restaurant is $50,000.