Search Tools
Franchise Research
| | |
| --- | --- |
| | Dreammaker Bath & Kitchen |

Overview
DreamMaker Bath & Kitchen by Worldwide® is an exclusive bath and kitchen remodeling franchise organization. We have franchisees in over 190 locations around the world and over 30 years experience in taking businesses to the next level of success. DreamMaker Bath & Kitchen is the premier kitchen and bath remodeling business, offering exciting opportunities in the residential and commercial markets.



Be in Business For Yourself, Not By Yourself!


A one-of-a-kind franchise organization, DreamMaker has no comparable national competitor anywhere in the marketplace. This translates into an untapped market opportunity ripe for the picking. When you invest in a DreamMaker franchise, you own the exclusive rights to the name and concept in your territory. Our specialty at DreamMaker Bath & Kitchen is working with remodelers who want to build a stronger and more successful bath and kitchen remodeling business.

DreamMaker franchisees have the backing of a proven system and continuous support, as well as a unified network with the goal to be the first nationally recognized brand name in the kitchen and bath remodeling industry.
Products & Services
While our company of independently-owned and operated franchisees, currently over 110 and growing, gives DreamMaker a national scope, our business is built on offering one-on-one attention and commitment to providing you the highest standard of quality work.

We appreciate the invitation into your home and recognize that you and your family will live with the results of our work. Our design, construction and installation experts know how to listen and deliver with your objectives and desires in mind.

Selecting your local DreamMaker remodeler provides you:

A full-service remodeling company capable of handling almost every type and size of interior project from start to finish

Quality assurance via DreamMaker's professional approach and systematic process through each step of the project

The benefit of workers skilled from our ongoing nationwide training programs

Specialists in the greatest value-enhancing projects for kitchen, bath and other areas
Training & Support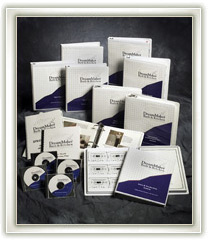 DreamMaker Bath & Kitchen offers extensive business, marketing, and management training, as well as team training conferences, Annual Convention (Reunion), conference training calls and networking with other DreamMaker Bath & Kitchen franchisees.

With continuous training, you and your employees will be kept on the cutting edge. As a member and strong supporter of the National Kitchen & Bath Association (NKBA), the National Association of Home Builders (NAHB), and the National Association of the Remodeling Industry (NARI), DreamMaker Bath & Kitchen utilizes their training and design expertise.

Business training classes include:

How to create a positive, growth-oriented company culture

How to price your products and services for profit

How to use DreamMaker's Sales and Production system

How to create a lead generation plan and effectively market your business

How to recruit and train staff

How to plan for growth

Specialized training classes include:

Selection and subcontracting of outside trades

Cabinet refacing

Acrylic tubliner and wall system installations

Bath modifications for the mobility-impaired

Refinishing, recoloring, and repair systems

DreamMaker's integrated system is unparalleled in the Kitchen & Bath Remodeling Industry. It has been developed, tested and refined over many years, not only by our industry experts, but also by hundreds of business owners across the country.

Chances are it would take you years and thousands of dollars to develop and master a system like this on your own, even if you're a seasoned business professional.



Streamline Your Operations.


The backbone of a DreamMaker Bath & Kitchen franchise lies in our integrated system. With our system, you have access to proven field-tested ways to run, organize, and greatly improve the efficiency of your business. You can avoid or eliminate the major ups and downs that come with growing your business from one challenging stage to the next.
Forms and documentation are included in our confidential Operations / Marketing / Sales Manual, Technical Manual, Safety Manual, Employee Policy and Procedure Manual. The instant access to these streamlines your business processes and saves you time and money. Many manuals are available on CD as well.
Extensive business, marketing, and management training for you and your employees are available.
Ongoing field support is provided and only a toll-free phone call away by your Franchise Systems Manager (coach), our Marketing Department and our Technical Department.
State of the art and easy to use software is changing the way we do business now and in the future. DreamMaker's technology circle of software links together creating an integrated system.



Professional Marketing Assistance


You benefit from a national name and image while reaching your local market. Our focused and aggressive marketing system includes a jump-start direct mail program targeted to our customer's demographic profile, press releases for your local media announcing your new business, plus more!

Yard Signs · Ad Templates· Letterhead · Envelopes · Business Cards TV Commercials · Brochures and flyers · Vehicle signage · Door Mats Showroom Designs & Exterior Signage · Brand Identity Manual Home Show Booth Displays · Presentation Manual · Publicity Manual Technical Uniforms & Sales/Business Shirts · Give-away & Promotional Items Listing on Corporate Web Site & Personal URL · Yellow Page Program
Why Dreammaker Bath & Kitchen?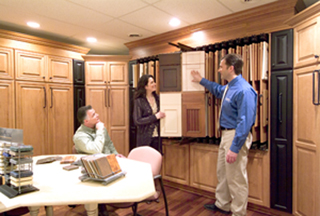 Why reinvent the wheel?


When you follow the DreamMaker Bath & Kitchen franchise system, you instantly:

Have a plan in place for consistently developing new business

Have the keys to begin building equity in your business

Learn how to recruit and retain the right personnel

Put solid financial, accounting, and marketing systems to work for you

Learn how to expand your business in pace with your resources

Have access to the largest and best selection of remodeling options

Have a system in place for leveling out your sales year round-preventing severe "down periods" during historically slow months

Stay in control of your business so you can have more time for yourself, your family, your community and your recreational pursuits



Synergy

- The whole is greater than the sum of its parts. The combined strength of the DreamMaker team accelerates and enhances each member's level of success.



A Built-In Network of Helpful Peers

As a DreamMaker Bath & Kitchen franchisee, you also become part of a nationwide network of many other DreamMaker Bath & Kitchen franchisees. Through team conferences, the Annual Convention (Reunion), Internet communication, as well as the use of conference training calls and peer networking groups, you will have the opportunity to meet and develop associations with successful DreamMaker Bath & Kitchen business owners. You learn from each other, share ideas and experiences, and provide each other with support, advice, and professional camaraderie. It's the spirit of cooperation, not competition.



The Strength and Backing of a Strong National and Global Network

In addition, you become part of a worldwide network of businesses and have a powerful association not only with The Dwyer Group®, the world's premier service business franchisor. DreamMaker Bath & Kitchen's association with other franchises, including Rainbow International Restoration and Cleaning®, Mr. Rooter®, AireServ®, Mr. Electric®, Mr. Appliance® and Glass Doctor® gives you the benefits of networking, national buying power, and much more.
Are You a Good Fit for Dreammaker Bath & Kitchen?
DreamMaker Bath & Kitchen by Worldwide ® is currently adding new locations, and we are always looking for new individuals to welcome into our network. All across the world, qualified business leaders are developing successful franchises. If you have the right experience and values, you too can be a part of our family.