Search Tools
Franchise Research
DoodyCalls

When Nature Calls, We Answer



Business Type
Franchise
Min Liquid Capital
$50,000
$50,000
*
Total Investment
$36,000 to $72,000
Required Net Worth
$150,000
Number of Units
40
In Business Since
2000
* For Current Info See:
Franchise Disclosure Document

Overview
Little guys like me are a big market.


Look around at the growing number of pet care businesses, and you'll realize a new industry is being born. Why? Well 40% of all American households have a pet, and cat and dog populations are growing. At the same time, Americans have less and less time to spend taking care of their pet. They'd rather play with their dog and let someone else clean up. That's where DoodyCalls comes in.



Building Success from the ground up.


From the very beginning it was clear there was strong demand for a pet waste removal service. But only a professional, branded company with clear guidelines and standards was able to meet the demand. With trained, uniformed, and courteous staff, plus efficient and effective marketing, DoodyCalls was able to build its client base to become profitable quickly. DoodyCalls also pioneered a strategy to develop commercial and residential accounts together, a key to our success.



Answering the call of Doody.


DoodyCalls offers franchisees a roadmap with a tried and true pet care brand. A low initial investment in equipment allows franchise owners to invest additional capital in building a client base and growing their business. Franchisees also have the flexibility to start their businesses on a part-time or full-time basis. As a DoodyCalls franchise owner, you won't be on your own: we provide the training, marketing materials, call center, and ongoing support to quickly establish your thriving business.
Products & Services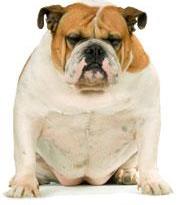 Residential Pet Waste Removal Service
Got a dog?
Then chances are you've got dog waste (in our experience, the chances are about 100%). With DoodyCalls Premier Pet Waste Removal Service, you can wash your hands of the whole clean up business. Let us clean up after your dog and make your lawn a fun, clean, safe place to be.
We p

rovide nationwide dog poop removal service. Our pooper scooper services are very affordable. We clean yards and communities in California, Connecticut, District of Columbia, Massachusetts, Maryland, Oregon, Texas, and Virginia and our service areas are expandi

ng!

Each franchise is locally owned by a friendly and dedicated DoodyCalls professional.

Our friendly team members are committed to making your life more enjoyable.

We are the nation's most well known and trusted pet waste removal service and we want to be your super duper pooper scoopers!

We offer twice weekly, weekly, every-other week, once a month, and one-time dog waste cleanings, whichever suits you best.

We are fully insured and our super duper pooper scoopers are always in uniform.

We carefully disinfect our tools to eliminate the possibility of spreading parasites or diseases.

In addition to cleaning yards, we can also treat your lawn for brown spots and urine burns.

We clean and deodorize decks, patios, dog runs, and kennels.

Are you concerned about changing your kitty litter box because you are pregnant? We are here to help. We can clean and deodorize your litter box for as long as you need us to help.

We offer a 10% discount for 6-month prepayment, and a 15% discount for 12-month prepayment. If you cancel before the prepayment expires, we will return the unused portion to you!

We leave a bright yellow door hanger so you know exactly when your yard was cleaned.

There are never any contracts for you to sign.



Community Pet Waste Management Solutions



Dog Poop in Your Community—Your Solution to a Messy Situation


Your community shares a lot: pools, tennis courts, playgrounds, and the messy problem of dog poop in common areas.Maybe you don't even own a dog, but you do own the problem of managing pet waste in your community.





Dog waste is not only messy, smelly, and unsightly, but it is also a health concern. Dog waste carries worms and diseases that can affect your family and your pets as well as the environment. An unresolved dog poop problem in your community can also decrease real estate values, after all who would chose to live in a dirty community over a clean one? Not to mention that dog waste is a tremendous food source for rats!





Controlling dog poop in communities is the number one topic of discussion at community board meetings across the country, so your community is not alone. Dogs don't pick up after themselves, and sometimes owners don't either, and that's where we come in.





DoodyCalls is the recognized industry leader in managing pet waste for communities, homeowners associations, apartments, and condominiums. No matter what your pet waste problem is, we have a clean and affordable solution.





We provide the following services to property managers:




DoodyCalls works with property managers to create complete pet waste management plans.

We sell, install and service pet waste stations.

We sell pet waste station supplies.

We pick up dog waste from community common areas.

We clean and deodorize special areas as needed.

We pick up loose trash from common areas, and

We can even assist with the planning of a new dog park.




DoodyCalls can help keep your community from going to the dogs!
Training & Support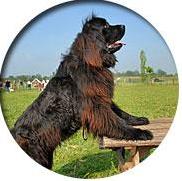 If you're like most (ok, all) of the franchise owners we've carefully selected thus far, you can't wait to get started. You've been dreaming about being in charge of your own destiny, and that dream is finally about to become a reality. We love that drive, passion, and energy!

But before those lucky dog owners and apartment communities in your territory start to hear from you, we want to make sure you have the tools and training required to channel that passion into a laser beam of success.



Complete Preparation


As a new member of the DoodyCalls team, you'll receive 30 hours of training on how to deliver our service, our unique philosophy, and all our systems and procedures. You'll learn the ins and outs, as well as the whos, the whats, the wheres and whens of attracting and establishing a lucrative client base. You'll also gain valuable knowledge about:

Dog behavior

Business administration

Human resource issues

Preparing your PR launch and working with the media

Winning community contracts

Upselling and providing additional treatments

In other words, we'll make sure you are completely prepared and are ready to "hit the ground" running!
Why DoodyCalls?
America's love for pets is a stunning economic fact. Currently, Americans spend approximately $34 billion dollars on their pets. That figure represents a growth rate of 100% during the past decade. And when it comes specifically to dogs, the numbers are equally impressive.

There are over 63 million dogs in the U.S.

Nearly 40% of all U.S households own at least one dog, and many of these (35%) have more than one.

Nearly one in 10 dog owners (9 percent) has birthday parties for their pets.

62% of households with incomes in excess of $54,999 own pets.

Dog owners are more likely than others to own homes.

For DoodyCalls, America's love of dogs means a steadily growing client base for years to come.

And this growing market doesn't just include individual pet owners. It also comprises homeowners associations, apartment complexes, and parks-anywhere dogs roam and "do their thing."



Helping the Environment, Enforcing the Law


Our franchisees all say they love having a business where they can work outside and interact with their fuzzy friends. Scritching an ear or throwing the odd tennis ball in between scoops just enhances the job's appeal (and keeps the "clients" very happy).

But they also mention their satisfaction in doing their bit to clean up the environment. Not only is dog waste messy, unsightly, smelly, and bothersome, but it also creates a serious health hazard if not dealt with properly. Worms and viruses such as roundworm, ringworm, whip worm, and the deadly parvo virus are all transmitted through dog feces.

Which is why the EPA has deemed pet waste a non-point source of pollution, and towns are now strictly enforcing proper disposal ordinances. As a member of the DoodyCalls team, you can proudly say that you transform hazardous areas into clean, safe, inviting habitats—and help your clients comply with the law.