Search Tools
Franchise Research
| | |
| --- | --- |
| | DollarStore |

Overview
MyDollarstore, Inc., where everything sells for single price. More than any time during the past twenty years, consumers want the most for their money. They are tired of paying high prices for fancy names. Instead, they want the most for the least. My Dollar Store takes that philosophy to the extreme.

Both the Wall Street Journal and USA Today have reported that Dollar Stores are one of the fastest growing new business opportunities today.



Legendary Experience


Legendary Service is the backbone of the MyDollarstore, Inc. philosophy where trained, friendly, knowledgeable staff work with owners in operational, financial, marketing, and technical aspects of developing and operating My Dollar Store These business owners play an essential role in developing the Legendary Experience to ensure that customers receive only the best, everything from the look of the store, to the utmost in product quality, to state of the art Store Operation System, to the minute details of comfort and convenience. The Legendary Experience at MyDollarstore, Inc. sets the standard for service in the industry.



Our Mission


MyDollarstore, Inc. has only one goal: To grow and support a strong franchise system powered by passionate, driven owners who want to build a business that will address their personal goals for growth and giving back to the community.


Products & Services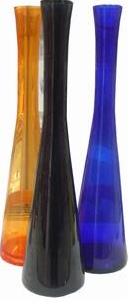 My Dollarstore franchises have broad market appeal, offering shoppers a wide variety of quality products that are never over a fixed low price (usually one dollar), along with nice stores and friendly customer service.

Furniture

Glass decore

Apparel,accessories

Automotive

Baby apparel

Baby products

Barware

Beverages

Candies

Candles n holders

Christmas goods

Cleaning products

Disposables

Electronics

Floral

Food

Footwear

Frames

Hardware

Health and beauty

Home decors

Home goods

Household

Kitchen and dining

Novelties

Outdoor products

Party supplies

Pet products

Plasticware

Snacks

Stationery
Training & Support
The Owner Indoctrination Training consists of the following:

The marketing concepts of a Dollar Store.

Store location and square footage requirements.

Commercial lease negotiations.

Store design.

Store build-out requirements.

A review of My Dollarstore via video tapes, showing stores from inception to the Grand Opening.

Fixtures, equipment, Point Of Sale system uses and functions.

Web Based On line Catalog.

Purchase Orders - ordering and reordering merchandise.

How to operate your bar coding system, scanning merchandise, customer check-out procedures, making bar codes, creating a bar code database, register close-out reports, etc.

How to merchandise your store.

Advertising and marketing Campaign.

The Grand Opening requirement & procedure.

As a MyDollarStore owner, you will also receive a step by step program for opening and operating your own Dollar Store. Franchisee's receive:

On site training by our professional staff

The company's comprehensive operations manual.

Regular on site visits and telephone support from the home office managers.

Access to a toll free 800 help line.

Full opening support and assistance with buying and opening inventory.

Inventory at prices hard to beat by dealing direct with Dollarstore Corporation, one of the nation's largest importer, wholesalers of low price merchandise!

But isn't it tough to make money selling at low prices? Ever hear of volume? The key to operating a Dollar Store is to keep prices low with your inventory constantly changing. That way consumers will visit you often.



Business Support Center


My Dollarstore is a full-service business support center. Whether it's merchandise -- in a variety of categories and sizes -- POS leasing rentals or training services, we do it all!

Here is a brief description of some of the products and services My Dollarstore provides for My Dollarstore business owners:

Start-up Assistance

Real Estate. Site selection assistance and lease negotiation.

Construction. Computer-aided store design and layout

Sourcing of high-quality, low-cost fixtures & material Specification.

Signage Specification

Inventory selection & display

Classroom & on the job training

Worldwide Order System. Web-enabled inventory management and an affordable store operating system.
Opening Support
Grand Opening. Support personnel to assist in store set-up.

Training. Comprehensive three-phase training program, including in-store and classroom training.

Field Support. A field representative works with you throughout the opening of your first store location.
Continued Support
Training. Regularly updated, comprehensive operations manual; sales and customer-service training materials.

Marketing. Local marketing, advertising and promotion materials.

Communications. Franchise operator meetings with My Dollar Store management throughout the world; franchise-elected International Advisory Council with regional representatives; company-subsidized annual franchise convention.
Why DollarStore ?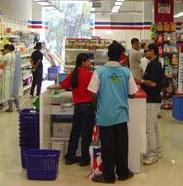 The following assets distinguish My Dollarstore's franchise system from other operations:

Easily understood, memorable and trademarked

My Dollarstore logo

My Dollarstore confidential and proprietary business system

Our retail store design and merchandising system

Microsoft Windows based point of sales and store operating system tailored to the dollar store industry

Our strategic partner's web based, 24-hour online wholesale catalog and information resource

Strategic relationships with leading manufactures, suppliers and professional services firms

Comprehensive professional training and ongoing support



A Hot Market Opportunity


My Dollarstore, Inc serves a large and growing market: consumers that want great deals on basic household products without having to cut corners to get them. Dollar stores are one of the fastest growing segments of the retail industry, part of the $25 billion dollar market for everyday products in the United States. In fact, discount stare are one of the few retail categories that experienced sales growth during the latest recession. As of September 2004, Wal-Mart, Family Dollar, Dollar General, Costco and Kohl's all reported solid same-store sales gains over the last year, while most non-discount stores had lower sales.

According to A.C. Neilson 62% of all American households shopped at a Dollarstore in 2004. Customers come from all walks of life and income levels, including families, single adults, students, senior citizens, and children and teenagers. You are just as likely to see a Mercedes parked in front of a store as a Ford. Just about anyone living near a My Dollarstore franchise is a potential customer, and everyone can save money by shopping in one of our stores.