Search Tools
Franchise Research
Desert Sun Tanning Salons

Discover the Golden You



Business Type
Franchise
Min Liquid Capital
$75,000
$75,000
*
Total Investment
$333,000 to $791,000
Required Net Worth
$350,000
Number of Units
88
* For Current Info See:
Franchise Disclosure Document

Overview
What was considered a passing fad 17 years ago is now as much a part of the North American lifestyle as drive-thru restaurants and renting a video. Indoor tanning is a major force in the booming beauty and fitness industries. It can best be described as a passive form of self enhancement that caters to the look great, feel great mind set that is sweeping the continent and encompassing all generations.Thank you for your interest in Desert Sun Tanning Salons Franchising Opportunities. We are excited about our growth and new developments within our franchise business. We are actively seeking franchisees to join the Desert Sun network.
Products & Services
Desert Sun Tanning Salons is the largest tanning chain on the West Coast with over 60 locations now open and more coming soon to your neighborhood! With so many convenient locations, why tan anywhere else? Just enter your zip code below and you will be directed to your nearest Desert Sun Tanning Salon view photos or your local salon, learn all about our equipment and packages, plus the salon's detailed location and hours of operation.

Every Month Desert Sun Tanning Salons features exciting tanning offers and specials. Whether you prefer conventional tanning, high pressure tanning or UV-Free Mystic Tan, you'll discover that Desert Sun always has a special just for YOU! Click on your state below and print the latest coupons and specials available. Plus, join our Desert Sun E-Newsletter and receive periodic tanning specials, tanning tips, Desert Sun events and more delivered right to you!

Desert Sun Tanning Salons began in 2000 with a single fourteen bed salon in Kent, Washington. By combining the highest quality service and equipment, Desert Sun grew overnight. Today, there are over 60 Desert Sun Tanning Salons throughout the Northwest with more opening every year! Exceptional service by Smart Tan Certified™ tanning consultants, state-of-the-art tanning equipment, cutting edge tanning and skincare products, and wide variety of tanning programs are all part of our commitment to 100% customer satisfaction.
Training & Support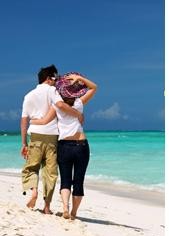 As a Desert Sun Franchisee, you'll receive training, consultation and special pricing. As a result, we hope you will achieve success quickly and continue growing over the long haul. Specifically, you'll benefit from:

The Desert Sun Business Plan, which lays out our structured approach to preparing, staffing, marketing, servicing, and managing your business.

Access to our preferred architect and construction consultants, whose experience with Desert Sun Tanning Salons may result in substantial build-out savings.

Discounts on tanning equipment and products via our supply network.

Business management documents, including training manuals, operations manual, store forms, and flyer templates.

Competitive rates for advertising and marketing campaigns through our ability to buy high-volume media placements, along with inexpensive exposure through our heavily-visited web site.

Guidance in setting up payroll, 401K, and accounting programs.

Invitations to our educational seminars to keep you up with the latest industry developments.

Participation in owner events that allow you to compare notes, gain valuable information in roundtable discussions, and most importantly, have fun.

Periodic performance evaluations of your salon, so that you and your salon can continue to maximize your potential.

A carefully managed and continually updated web site designed to push more customers to your salon.
Why Desert Sun Tanning Salons?
Desert Sun has simply dominated every aspect of the tanning industry – from the look and feel of our well-designed, well-maintained salons to our unique approach to sales and marketing. As a new owner, you will benefit directly from the following powerful competitive advantages.



NAME BRAND RECOGNITION


The Desert Sun name has earned the respect of customers and stands as a symbol of our exemplary customer service and exceptional value. Your new store will be marketed with materials that promote the Desert Sun brand, materials that will become increasingly powerful as the company continues to grow.



UNSURPASSED MARKETING EXPERTISE


Our "think-outside-the-box" approach to advertising and marketing positions us well above our competition. From radio advertising to ongoing direct mailings, our marketing efforts make the Desert Sun name – and your salon – synonymous with indoor tanning.



TOP EQUIPMENT


To help you offer the ultimate tanning experience to your customers, Desert Sun will strive to secure you discounted pricing on the finest equipment. We assist you in obtaining discounts on lotions, printing, neon signage, insurance, and additional related tanning products.



BACKING BY THE BEST


We're with you every step of the way in your Desert Sun career. From selecting your site to training your employees to your Grand Opening and beyond, you'll have guidance to create and sustain a professional and sound investment.
Are You a Good Fit for Desert Sun Tanning Salons?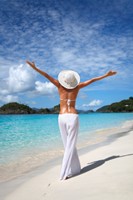 The cost of opening your Desert Sun Tanning Salon depends on many variables. The costs of a new 2000-Square-Foot, 11 Bed Salon range as follows:

FRANCHISE FEE – $50,000

SALON BUILD-OUT – $75,000 - $185,000: Your actual cost will depend on materials, square footage, layout, fixtures, number of landlord-provided tenant improvements, and the construction manager and vendors you hire to complete the work.

TANNING BEDS – $140,000 - $220,000: This range is based on our recommendation of three to four super high-pressure beds, three to four medium-pressure beds, one UV-Free Spray Booth, and five to eight conventional beds. Typically this cost requires a down payment allowing the balance to be financed.

ADDITIONAL – $53,300 - $167,500: This can include such things as prepaid rent and security deposit, neon signage, POS systems, professional services, utility deposits and permits, Grand Opening marketing and advertising materials, initial training, satellite music, security systems, insurance, lotion orders, supplies, furnishings, washers and dryers, etc.