Search Tools
Franchise Research
Dairy Queen

Something Different




Overview
Imagine joining a family of restaurants that offers different concepts to choose from, all within the Dairy Queen® system. Plus, we offer you several unique ways to become a restaurateur, based on your individual experience and financial resources.

The primary concepts currently available for franchising in the DQ system include our DQ Grill & Chill® restaurant and our DQ Orange Julius® Treat Center® store. Step inside the world of DQ to learn about the variety of opportunities that lay ahead...
Products & Services
For more than 60 years, the Dairy Queen system's recipe for success has been simple. It's been a combination of hard-working people who own and operate restaurants and great-tasting food and tempting treats served in our establishments.

The founders of the Dairy Queen system were men and women who introduced a new kind of dessert treat and, in the process, developed the foundation of the franchising industry. The history of the Dairy Queen system is a story of a unique product that created an industry.

Our phenomenal story began with a 10 cent sale of a then unnamed product on August 4, 1938, in Kankakee, Illinois. A father and son in the mix plant business in Green River, Illinois, had been experimenting with a soft frozen dairy product for some time. They contacted Sherb Noble, a good friend and customer, who agreed to run the "all you can eat" trial sale at his walk-in ice cream store. Within two hours, he dished out more than 1,600 servings of the new dessert.

Back then, food franchising was all but unheard of, but the new product's potential made it a natural for such a system. When the United States entered World War II in December 1941, there were less than 10 Dairy Queen stores. However shortly after the war, the system took off at a pace virtually unrivaled before or since. With only 100 stores in 1947, it grew to 1,446 in 1950 and then to 2,600 in 1955. Today, the Dairy Queen system is one of the largest fast food systems in the world with more than 5,900 restaurants in the United States, Canada and 20 foreign countries.

Although much has changed in the world and in the Dairy Queen system through the years, one constant has remained: Dairy Queen stores are still, and always have been, the place to find Little League teams celebrating a victory, business people on their lunch break and families taking time out to enjoy great food and soft serve treats. And, success for the Dairy Queen system is as simple today as it was in 1940. Satisfied customers lead to successful restaurants. Each owner of our independently owned and operated establishments worldwide are committed to nothing less than the slogan "We Treat You Right."
Training & Support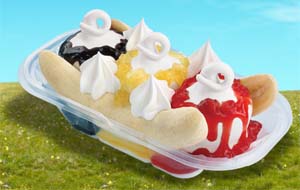 At DQ, we take pride in providing exceptional support services to our franchisee family. From reviewing your proposed site to providing ongoing field and marketing support after you open your doors, our team will work along side you to give you the tools you need to help position you for success.



Site Selection


As you know, site selection is critical to the potential success of your restaurant. Our Real Estate Managers work right along side you to review our site criteria and market trade areas for the development of DQ restaurants.

If you are investing in a DQ Orange Julius Treat Center franchise, our Lease Managers maintain relationships and ongoing contact with major mall developers throughout the country. They review potential sites for new locations and assist you with lease negotiations.



Project Coordination


As soon as your franchise application and site are approved, we designate a New Store Project Coordinator for your restaurant. Your coordinator's job is to provide you with exceptional project assistance. Their services include helping you create an opening timeline; coordinating all of your needs with the DQ Architecture, Construction, Equipment, and Operations departments; and maintaining communication with you throughout the development process.



Training


Our commitment to training is so strong, training tuition for the required number of managers is included in your franchise fee. Our goal is to equip you with all the knowledge you need to successfully operate your restaurant. If you are investing in a DQ Grill & Chill restaurant, we provide five weeks of classroom and on-the-job training at a certified regional training location. Treat Center franchisees or operators spend three weeks training at our home office.

Field Support
Once your restaurant is open and operating, we're still with you every step of the way to help position your restaurant for success. Your Field Consultant works closely with you in a number of areas including financial management, training, product preparation, customer service, marketing, and staffing.

You also have an experienced Marketing team ready to help you. The initial marketing and promotion of your restaurant includes every step you need to execute an effective grand opening celebration, and create a winning marketing plan. You'll also benefit from regional and national campaigns designed to drive customer traffic and increase guest satisfaction.
Why Dairy Queen?
We recognize that every potential restaurant franchisee has unique investment needs. To that end, we've created several methods through which you can become part of our experienced family of franchisees, whether you are interested in single or multi-unit development.



Standard Program


This program is available to prospective franchisees who have experience operating a restaurant or retail establishment, have the financial resources to invest in the business, and will be responsible for the day-to-day operation of the restaurant.



Multi-unit Developer


If you are a serious restaurateur in search of a category leader with brand equity to add to your portfolio, this is the program for you. A number of areas in the United States are currently available for new and existing multi-unit development.

Investor Program
If you are interested in owning a DQ franchise, but do not plan to be involved in its day-to-day operation, our Investor Program may be right for you. This program allows you to invest in the Dairy Queen brand, and designate a manager (who must have a vested ownership interest in the restaurant and restaurant management experience) to be responsible for operation.
Are You a Good Fit for Dairy Queen?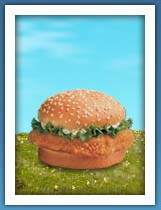 We are looking for franchisees who want to create economic value for themselves while building and enhancing the Dairy Queen and Orange Julius brands. Specifically franchisees must have previous success in the restaurant or other retail environment, supervisory or training experience, and the necessary financial resources to develop the restaurant(s) effectively.

We believe that professional management is critical to your restaurant's success. If you have prior restaurant management experience, we encourage you to be active in the day-to-day operation of your business. If not, you must partner with a professional restaurant manager who has a vested interest in the business if you are interested in a DQ Grill & Chill restaurant. If you are interested in a DQ Orange Julius Treat Center store, a professional restaurant manager is not required, although it is recommended.

A strong management team is critical to the success of any restaurant. We require at least 3 full-time managers for our DQ Grill & Chill restaurant concept. For our DQ Orange Julius Treat Center store, one full-time manager is required.