Search Tools
Franchise Research
Computer Renaissance

We Are All About Computers



Business Type
Franchise
Min Liquid Capital
$50,000
$50,000
*
Required Net Worth
$250,000
Number of Units
103
In Business Since
1988
* For Current Info See:
Franchise Disclosure Document

Overview
Computer Renaissance operates its franchise system in almost 100 retail outlets throughout the U.S. We are looking to continue growing our computer franchise system in North America (soon internationally) and are currently seeking qualified professionals with energy, drive and enthusiasm who are capable of using our systems and support to further their own success.

Computer Renaissance has been working with entrepreneurs and professionals from various backgrounds to build strong and successful franchises. With almost two decades of experience, we can provide our independent computer franchises the direction that helps them achieve the goals they have for their business. If you want to be in business for yourself but not by yourself and love technology and helping people, talk to us about the computer franchise opportunity we have available for you.
Products & Services
We don't just sell computers; we create solutions. Sounds simple enough, but it's what sets us apart from others. By buying, trading and selling refurbished and new computers, we make sensible, powerful solutions that meet the majority of computing needs.

If you need the biggest and fastest, we have new systems. If you know exactly what you want, you might build your own system from new, brand name, in-store components. If you want to trade in your current computer, don't go to the Big Box store, come see us and see what we can do for you. And if you need a sensible system at a great price, we have all kinds of factory refurbished packages at great savings. Add a nationwide warranty and speedy, A+ certified service techs, and what makes us different ought to be pretty plain to see!

If you are a small business, call us for our unique solutions to your unique problems. We will perform a full Information Technology Analysis and recommend the right solutions.

Another unique aspect of Computer Renaissance is our experienced staff. Our sales people help you make your buying decisions by determining what you need and suggesting sensible solutions. Our service technicians are A+ certified; they really know computers and gladly answer your questions. We know…actually getting the right answer to a technical question at a computer store seems alarming at first. But you'll get used to it. Our expert sales staff is a plus for everyone, and the buy/sell/trade concept is perfect for families, singles, seniors and students, but it's the business client that first attracted Computer Renaissance creators.
Training & Support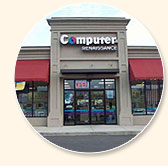 Here Are Some Benefits of A Computer Renaissance Franchise System....

An exclusive franchise territory

Non-Exclusive use of Computer Renaissance Trademarks & logos

No computer experience required

No retail experience required

Low royalty and ad fund rates

Comprehensive initial training program

On-going support from an experienced dedicated staff

Proprietary and custom Point of Sale software packages

Annual Conferences

Franchise owners support and Guidance

Preferred buying power from a wealth of strategic vendor partnerships

A fun and exciting new store design

Advertising / marketing plans and products

Intranet system for communication (24/7)

Name brand recognition

Assistance with site selection
Why Computer Renaissance?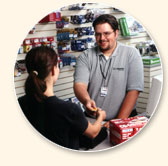 With constant upgrades to computers in both the hardware and software fields, you can ensure your spot in a highly the innovative computer industry by becoming part of a continuing market demand. No other computer franchise opportunity benefits more from change than here at Computer Renaissance. We are a full service computer retail store specializing in customer solutions ~ quality refurbished computers, new personal computer hardware, software, and related accessories. Our stores also provide custom built computers, system upgrades, computer repairs and superior technical services to its clientele both in-store and on-site. We service both the consumer and the Small to Medium Business customer.

Computer Renaissance franchise opportunities will appeal to someone who has people and relationship skills, business acumen, sales and marketing or an IT background and a strong desire to succeed. If you are looking for a fun, highly innovative and fast changing opportunity with the added reward of helping people, then this franchise opportunity might be of interest to you.
Are You a Good Fit for Computer Renaissance?
Financial Qualifications.

All applicants must meet minimum financial qualifications and be in a position to properly capitalize the franchise investment including working capital and personal living expenses during the start-up period.



Team Player.

We look for people who work well with others, openly share and participate and who will make a contribution to Computer Renaissance's overall success. Methods of participation include local and regional functions, online communication and forums, and Annual Convention. We are looking for people who want everybody to succeed and will offer suggestions to solve problems.



People Person.

To truly embrace Computer Renaissance's culture and franchise system, you must enjoy working with the public, possess strong problem solving skills and truly understand the importance of providing outstanding customer service. You must believe that the Customer is the KING.



Ability to Follow a Model.

The Computer Renaissance franchise system has evolved through the years based on industry experience, consumer needs, technology, franchisee feedback and competition. In order to take full advantage of The Computer Renaissance business opportunity, you must be prepared to embrace the operational details of Computer Renaissance's best business practices, coaching from our operations team and expertise from system members regarding products and services. Your ability to follow the model and develop exceptional customer relationships will be key to your success.



Level of Enthusiasm.

At Computer Renaissance, we believe that next to personal and financial qualifications, enthusiasm is a key success factor. For that reason, we look for people who exhibit a high level of enthusiasm and are motivated to succeed. Building a successful retail business opportunity takes dedication and hard work, which is driven and inspired by the energy and enthusiasm of its leadership. We want franchisees who believe in their success, who like to make things happen and have a positive attitude even in the most challenging times.

The Franchisees most able to reap the rewards of franchising have a strong sense of purpose. They are dynamic individuals or corporations who superimpose their creative talents upon those of the franchisor to refine the system. They are of high integrity, friendly and people orientated, while exhibiting a combination of outstanding management, marketing and sales skills. The following is a list of some of the characteristics we look for when considering an application.

A strong desire to succeed

A background in business, Retail sales and marketing

High level of integrity

Be involved with the community around you

A belief in the value of their employees and their customers

A belief in local advertising

The willingness and ability to personally devote the necessary time and effort to day-to-day operations

The willingness to follow a system

Knowledge of computers is a definite advantage but not essential

You should have a net worth of at least $250,000 and a minimum of $50,000 in liquid capital.