Search Tools
Franchise Research
Comfort Keepers

Comforting Solutions for In-Home Care



Business Type
Franchise
Min Liquid Capital
$59,000
$59,000
*
Total Investment
$59,000 to $90,000
Required Net Worth
$200,000
Number of Units
561
In Business Since
1998
* For Current Info See:
Franchise Disclosure Document

Overview
Be a Part of the Growing and Rewarding Business of In-Home Care



It's not everyday you find business opportunities that are rewarding financially as well as emotionally. That's one of the many special things about Comfort Keepers®, one of the leading providers of in-home care for seniors and other adults requiring additional care. Comfort Keepers provides care services like meal preparation, incidental transportation, and companionship which enables thousands of aging adults the ability to remain in their own homes.

This is your opportunity to be the entrepreneur you long to be while giving so much back to your community. Ask any Comfort Keepers franchisee and they will tell you it is one of the most rewarding ways to earn a living they have ever experienced.
Products & Services
In Home Services





Conversation and companionship


Whether it's conversation and company, or just eating a meal together, having someone to sit and visit with can help make for a happier, healthier life.



Meal preparation


Many seniors do not have the opportunity to eat a well-balanced meal. Let our caregivers prepare a hot, delicious, nutritious meal. This service gives our clients the opportunity to eat the nutritious meals they need to enjoy healthier living.



Light housekeeping


Vacuuming, dusting, sweeping and mopping floors, cleaning bathrooms to include sinks, showers, tubs and toilet, cleaning kitchens, sinks, appliances, counters, taking out the trash, straightening all rooms, organizing closets and drawers, cleaning any interior windows that can be reached without a ladder.



Errand services


Caregivers can run errands such as picking up prescriptions, going to the post office, etc.



Grocery shopping


Caregivers will shop with or without the client accompanying them. They can shop at any store the client prefers.



Respite or relief for family


Rest and relief for family members who are assisting with the care of their loved ones. Comfort Keepers can provide assistance so you can run errands, go shopping or get some much-needed rest.



Medication Reminders


Although our caregivers cannot administer medications they can assist the individual who shares in the responsibility of taking their own medication. Assisting with opening medication containers or medpaks, reading labels and reminding the person to take their medications are all ways in which we can assist.



Grooming and dressing guidance


We can help button buttons, tie shoes, put on socks, wash & comb hair, etc.



Incidental transportation


Trips to doctor appointments, barbershops, beauty salons, shopping, wherever the client likes to go. Getting seniors out and about is good for their mind, body and spirit.



Laundry and linen washing


This can be done in either the client's home or the Laundromat, includes washing, drying, ironing and putting things away.



Recreational activities and crafts


Whether it's cards, board games, or a walk in the park, Comfort Keepers can help our clients stay active in mind, body and spirit. We also can take the client out to enjoy their favorite activities.



Mail assistance and organization


We can assist the client in separating the junk mail from the important mail, and let them know when bills are due.



Periodic review and communication with family


On a recurring basis we can contact the family to discuss how things are going, answer any concerns or redefine any services that may be needed. This is a great service for clients whose families live far away and may not be in daily contact with their loved ones



Daily TLC phone calls


This service is just the ticket for those clients who may not need someone coming to their home everyday, but they and their families can have peace of mind knowing if they need something, we will be checking in.



Emergency monitoring systems


Independence, Safety and Peace of Mind. Comfort Keepers can help you provide all of these to you or your loved ones. Help when you need it, in the event of an emergency virtually anywhere in your home at the touch of a button. 24-hour or live-in care (available in most areas) For those clients who can't be left alone, we can be there 24 hours a day



PERSONAL CARE SERVICES





Bathing


Bathing is essential to an individual's sense of well-being. It refreshes the spirit, provides relaxation while cleansing the skin and stimulating circulation.



Mobility


Activity and exercise are vital to a healthy lifestyle. The benefits of movement to both physical and mental health are seen in everyday life. Benefits include increasing stamina, strengthening the heart, lowering blood pressure, improving digestion and sleep. In addition it improves mood, releases stress and increases mental alertness



Transferring and positioning


Moving or placing a person into a correct posture position encourages the functional activity of the body's many systems. It assists in eliminating pressure areas on the skin, reducing atrophy and stiffening of muscles, encourages proper breathing, digestion, and elimination.



Incontinence care


The inability to control urination or defecation is embarrassing to individuals and can become unsanitary if not taken care of correctly. Our caregivers understand the sensitivity of this situation and approaches to caring for individuals who need assistance.



Toileting


Elimination is an important and normal body function. However, it is usually an activity that is private and one that is not openly discussed. The individual often faces embarrassment along with a sense of loss of independence. Our caregivers strive to provide an acceptable, comfortable and safe environment for all types of toileting needs.



Feeding


We understand that it is usually hard for an adult to accept the idea of not being able to feed themselves. The reasons are varied, however the sense of loss of independence is real. Our caregivers understand the feelings this can cause and take the extra effort to make the environment and mealtime special.



Oral hygiene


Proper mouth, teeth, denture and gum care are essentials to good oral and dental hygiene. Daily oral care can prevent bad breath, tooth decay, gum disease and assist in prevention of other diseases.



Special diet and meal preparation


We recognize that eating is a social activity and that good nutrition is important in order for people to live life to its fullest. It is especially important for a person whose body is in a weakened condition. Proper foods give us energy to carry out the day's activities, are necessary to rebuild body tissue, prevent disease and are essential to any healing process.
Training & Support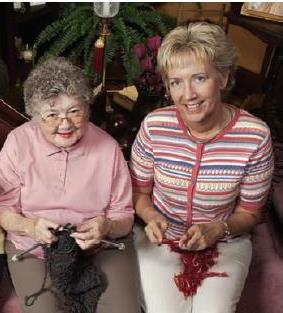 Training Programs


Intensive eight-day training course for new owners and general managers and numerous opportunities for continuing education.



Exclusive Territory


Exclusive and protected territories of 175,000 in total population. We work with you to design an effective territory based on general population, senior populations over 65, and average household income demographics.



Scheduling Software


Every new Comfort Keepers® franchise includes first-year use of a proprietary software for invoicing, scheduling and telephonic tracking of services.



Field Support


We offer a team of Franchise Business Consultants who work in the field with our owners providing continual operational support and guidance.



Support Services



Automated scheduling & invoicing software – First 12 month's software use included in each new franchise fee
Franchise Business Consultant in your area
Continuous, on-going operational support
Use of Comfort Keepers® federally registered trademark and logo
Intensive eight-day training course, which will provide in-depth classroom training
Ongoing assistance from a PR firm for both local and national exposure
Print newspaper & magazine advertisement templates, professionally designed and ready-to-order marketing collateral materials and business forms
Pricing strategy assistance
Templates for use with Quickbooks Pro accounting software
Referral & networking programs to grow your relationships
Follow-up program
Proprietary in-home care agreements
Employment agreement
National Alliances to drive increases in revenue opportunities
Series of seven operations manuals, including HR, networking & marketing
Complete interviewing & recruiting processes with advertisements
Comfort Keepers® display booth, logo shirts, portfolios, jackets, car sign magnets, coffee cups and other promotional items available to franchisees at specific pricing
Volume purchasing programs from insurance, office supplies, computers and other operational needs
Professionally branded radio commercials with pre-approved scripts for local customization
Volume program for automated employment screening software (criminal, driving & credit checks)
Why Comfort Keepers?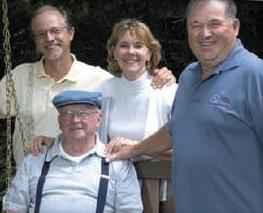 In Business For Yourself, Not By Yourself


One of the biggest advantages of joining The Comfort Keepers franchise system is the power of our entrepreneural network including volume-purchasing programs (benefits, office supplies, insurance, etc.) as well as customized support tools such as a web-based caregiver scheduling system.

Since 2001, we have been ranked as one of the Top 3 Franchise Systems in Senior Care by Entrepreneur magazine and have become one of the fastest-growing new franchises in America, as recognized by INC., Wall Street Journal, Successful Franchises, Entrepreneur, HGTV, and over 100 major newspapers.

We believe our caregivers are our greatest asset. Our entire system is built around recruiting, training and retaining the highest quality of caregivers for all of our client

This is a business of caring. There is nothing more rewarding you can do in your life than be able to positively touch people's lives. You can find businesses that are personally rewarding and you can find businesses that are financially rewarding, but it is not every day you can be in a business that can be both!

Our client satisfaction ratings surpass 95 percent. We continually survey the quality of our services.