Search Tools
Franchise Research
Cheeburger Cheeburger Restaurants

Big Is Better



Business Type
Franchise
Min Liquid Capital
$200,000
$200,000
*
Required Net Worth
$750,000
Number of Units
73
In Business Since
1982
* For Current Info See:
Franchise Disclosure Document

Overview
Listen carefully.

You are about to hear history repeat itself. It doesn't happen very often, maybe a half dozen times in a lifetime.

It's when a product, service, idea or restaurant comes out of nowhere and grabs hold of America, or the world, and eventually becomes a household name. You've seen it happen. You've been there.

But did you take advantage of the opportunity? Did you see it coming? Did you hear the knocking?

If you missed a few golden opportunities in the past, it would be wise not to miss this one.

Cheeburger Cheeburger is on the verge of an aggressive national expansion, because our customers are demanding it. Vacationers and travelers who experience our restaurants on Sanibel Island, in Huntsville, Alabama, Chattanooga, Tennessee and other cities, are asking us to open in towns across America.

The number of our restaurants has grown by 50% in the past 15 months.

We believe this is the best time in our history for new franchise owners to join us.

If you hear the door knocking as loudly as we do, now is the time to open the door.
Products & Services
Huge Portions


No one, ever leaves one of our restaurants hungry. Everything is bigger than expected. Our pounder is actually a huge 20 ounces before cooking. Take a look at the weight before cooking on each of our burgers (it's right on our menu). And you'll find that our "Big is better" motto holds true for our portions of fries, rings, shakes, salads...everything we serve. Our serving sizes and quality add up to value that is unmatched.



We Are NOT Fast Food


We cook everything to order. It takes a few extra minutes, but we would rather have a customer wait for great food than have great food waiting around for a customer.
Training & Support

There are many advantages of working with a smaller franchise company like ours. Just one is the attention you'll get from us. Another is knowing your input goes directly to the top. And you'll be working with people who have had high level positions at some of the biggest food service names in the world.

We're There at Every Step.
From your very first phone call with our Director of Franchise Development, you'll know you're in good hands. We'll work with you hand-in-hand every step of the way for as long as you are a franchise owner. You'll have experienced advice on every aspect of your business. You'll have in-depth marketing support and creative advertising materials supplied to you. You'll be part of a smart, caring, experienced team who is always there for you.

Once you're up and running, you'll receive ongoing assistance and visits from company representatives to help you maintain and strengthen your business. We'll share our ideas, and look forward to your suggestions for ways to improve your business.

We Make it Easy.
We don't just tell you what to do. We help you do it. From site selection and pre-construction planning to hiring and training of your staff.

You'll receive in-depth training in all aspects of operating your restaurant. Once your formal training is completed, we'll work with you at your site, to make sure everything goes as planned. Our comprehensive Operations Manual contains the essential information you'll need to run your restaurant. It's yours to use as a convenient daily reference guide and as a tool for training new employees.

You'll have an established system of operation from the day that you open your doors. You'll have the knowledge and experience of experts to back you up, so you don't have to rely on trial and error.
Why Cheeburger Cheeburger Restaurants?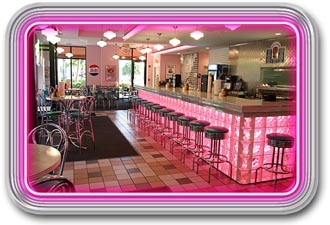 Each one sets us apart and optimizes each of our core products. Which are, and always will be, burgers, fries, rings, and shakes, the casual "comfort" food America loves

We are unwavering in our insistence on the highest quality ingredients and raw products. Our beef is always fresh, never frozen, direct from the processor, not a middle man. It's lean USDA premium ground beef with nothing added. Nothing artificial. No chemicals. We buy, use and serve brand names. Even down to the smallest individual serving packs for Take-out. Quality is one cornerstone of our success.



Made From Scratch


There is no central commissary or kitchen. Virtually everything we offer is made from scratch, daily, right in each of our restaurants. Our famous fries are cut from huge Idaho potatoes, cured, adhering to an exacting process, and at the right time, cooked in cholesterol-free peanut oil. Our rings are cut from colossal onions, dipped in our special batter and also cooked in tasty, cholesterol-free peanut oil.



20 Free Burger Toppings


At Cheeburger Cheeburger, a customer can invent his or her own taste. Their very own "Signature" Cheeburger. They can select from Jalapeno peppers, chopped garlic, guacamole, roasted red peppers...and, of course, typical toppings too, like tomato,and onion plus at least six quality cheeses. And they can get these free toppings on grilled chicken or on their salads.



A Picture is Worth a Thousand Customers


When a customer eats a Pounder, we take a picture of him (or her) and display it on our Famous Pounder Board. Some of our restaurants have more than a thousand smiling faces greeting customers as they walk in. Has this helped us sell lots of famous Pounders? You bet. It also helps us sell lots of our semi-Serious and larger burgers, as well as our"Big is Better" idea.



More Than 90 Shake Flavors


That's the number on our suggested shake flavors list. But there are Cheeburger stores serving more than that. There's a virtually endless number of combinations possible. But no store serves fewer than 40. No other restaurant in America, or the world, as far as we know, offers more flavor excitement in a glass.



Free Refills


A range of Pepsi products and the latest fountain equipment assures quality and consistency. Every soft drink Mason Jar glass is "bottomless", enhancing the value perception

Wine & Beer
Not all Cheeburger stores offer wine and beer, due to varying market and location conditions. Wine and beer is an option that many of our stores have chosen when it's potential as a strong profit center has been identified.
Are You a Good Fit for Cheeburger Cheeburger Restaurants?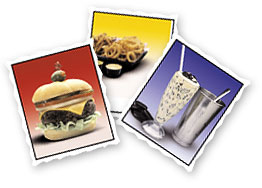 There are two opportunities of varying scope: Major Market Opportunities and Specialized Market Opportunities. A Specialized Market Unit will be developed where an area's demographics make it a practical alternative to a Major Market Unit. It will be at Cheeburger Cheeburger's sole discretion whether a Major Market Unit or a Specialized Market Unit will be developed in a specific area.

The franchise fee for a Cheeburger Cheeburger franchise is currently $35,000.

The total initial investment for a Major Market Unit usually ranges from $427,500 to $583,000 including the franchise fee, and the financial requirements are $250,000 in liquid assets and $600,000 in net worth. Specialized Market Units usually range from $315,600 to $412,600 and the financial requirements are $175, 000 in liquid assets and $400,000 net worth.