Search Tools
Franchise Research
Captain D's &reg

Your Seafood Kitchen &reg



Business Type
Franchise
Min Liquid Capital
$300,000
$300,000
*
Required Net Worth
$750,000
Number of Units
589
In Business Since
1969
* For Current Info See:
Franchise Disclosure Document

Overview
Thank you for your interest in franchising with Captain D's. We appreciate the many inquiries we receive from restaurateurs interested in developing our brand across America.

Looking for information about our history, our leadership or how to become a franchisee? You have come to the right place!

The growth of Captain D's is largely in the hands of its franchisees. While the system is currently over 50% corporate-owned and the company continues to build new restaurants in its core markets, development in new markets nationwide is happening at an ever-increasing pace by franchisees.

At Captain D's we challenge ourselves to be the best seafood restaurant. We promise to deliver unique and fresh ingredients, prepare them honestly and with flavor, and to deliver quality.

We believe that our guests deserve great food that they can enjoy everyday.
Products & Services
The first Captain D's opened in Donelson, TN in 1969 and was called Mr. D's. The goal then was to serve high quality, quick-service seafood. Fast forward to 30 years later, and Captain D's has grown to almost 600 restaurants in 23 states and several countries overseas.

Our menu offers a wide variety of fried and grilled fish, shrimp and chicken dishes, pasta meals, salads, regional seafood favorites, as well as a wide variety of side items including corn, baked potato, cole slaw, tossed salads, hushpuppies and southern style green beans. Finish things off with one of our great desserts. We'll see you at your Neighborhood Seafood Kitchen soon!



The Captain´s Difference


At Captain D's, we work hard to deliver quality seafood at competitive prices. We search the globe for the best quality seafood at the best value possible and deliver that experience to our guests in the restaurants every day.
Training & Support
Before opening, our franchisees and key members of their management team grow and develop through a comprehensive six-week training course at our Nashville, Tennessee, headquarters.

There, you will learn day-to-day restaurant operations through a combination of classroom and in-store training. As you get closer to opening day, we will help you train your crew and your managers so that you will be ready to greet your first-day customers as if you had been doing this for years.

In addition, your New Restaurant Opening Manager and a team of qualified trainers will travel to your restaurant five days immediately before and stay for the first five days after the opening of your restaurant to train your crew members and ensure a smooth opening. They will provide the training and other support necessary to guide you and your team through the grand opening.

To help you create and nurture a winning environment in your store, you will have access to our computer-based training module, Captain's Compass. Launched in October of 2000, the Captain's Compass leads all new employees through the training process via a computer terminal located in each Captain D's restaurant. Employees learn at their own pace, while store managers and corporate executives track their progress online.

The National Restaurant Association Educational Foundation and Coca-Cola awarded Captain's Compass the prestigious Winning Workforce Award for 2004. These annual awards honor those restaurant and foodservice operators who truly understand that enhancing employee satisfaction ultimately leads to achieving guest satisfaction. Captain D's is the only quick-service chain in the country to win a 2004 Winning Workforce Award. It's just another powerful tool we make available to help our franchisees become as successful as they can be.

Our senior management team possesses decades of experience operating Captain D's seafood restaurants, with many having started their careers with the company as trainees or hourly employees. They possess the know-how to assist our franchisees with all aspects of restaurant development and operations. In addition, each Captain D's franchisee is assigned a New Restaurant Opening Manager who is able to share a wealth of information on our operational systems and strategies, as well as act as a liaison to the corporate office. By providing assistance with new franchise openings, follow-up training, updates on new procedures, help with local store marketing and other support services, our New Restaurant Opening Manager makes important contributions to the smooth opening and continued momentum of your franchise.

Innovative point-of-sale, drive-through systems and credit-card payment options help our franchisees serve their guests more quickly and efficiently, while online commissary ordering, computerized food-cost analysis and our Store Waste Attack Tool (SWAT) help our franchisees to reduce operating costs.
Why Captain D's?
Our advertising, public relations and promotional programs help keep the Captain D's brand top-of-mind with consumers. Experienced Regional Marketing Managers (RMMs) assist franchisees in effectively forming and managing marketing co-operatives. In addition, they play an integral role in developing restaurant-specific marketing strategies, including identifying local-store marketing (LSM) opportunities, media planning and organizing grand opening events. From television and radio ads to table tents to this web site, Captain D's works diligently to offer our franchisees the marketing tools they need to make waves in their markets.

Additionally, because many of the Captain D's markets are currently part of a co-op, if you open your restaurant in that trade area, you will be required to join. Further, Captain D's reserves the right to create co-ops in any market where one does not currently exist. In this instance, you will again be required to participate and comply with all co-op rules, requirements and fees.

Captain D's restaurants serve only the freshest, highest-quality seafood, chicken, vegetables and other food items. To source products that will pass our rigid quality requirements and meet our guests' expectations, our buyers travel to more than 26 countries on six continents, often spending weeks at a time aboard fishing vessels. Our procurement team develops and nurtures business relationships with top suppliers and producers to ensure consistency and availability, as well as to leverage our corporate size to negotiate discounts and preferred pricing. All of this is designed to give our franchisees access to the best products at the best prices.

Because the success of Captain D's depends on evolving our menu to satisfy ever-changing consumer tastes, we constantly test and improve our concept through ongoing research and development. Over the years, these efforts have led to substantial improvements in the look, layout, operational methods and technology in our restaurants. Most recently, this has resulted in an entirely new line of grilled seafood specialties. We also work to incorporate exciting new menu items in order to broaden our appeal, to increase guest satisfaction and to push the popularity of Captain D's to an all-time high.

Captain D's has also retained the expert services of a nutritionist to evaluate the nutritional content of our meals. From high-protein/low-carb to low-fat/low-calorie, Captain D's is working to provide franchisees with a menu that will consistently appeal to consumers and their ever-changing tastes and dietary preferences.
Are You a Good Fit for Captain D's?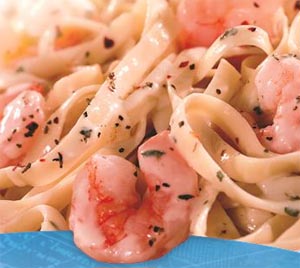 Financially, for the smallest multi unit development agreement (two units), your group must have a minimum of $750,000 in net worth and $300,000 in unencumbered liquid cash assets. For larger deals, greater assets and liquidity are required.

Operationally, we do require restaurant experience. If you do not intend to be an owner-operator, at least one member of your group must have acceptable recent restaurant management experience at the general manager level (for 2-3 unit deals) or at a multi-unit level (for larger deals). QSR restaurant management experience is preferred.

The operating partner is required by Captain D's to be an equity partner, not simply an employee, and this person must participate fully in the investment at an appropriate level.

Note: Captain D's operates free-standing restaurants. Our commitment to quality and the complexity of our menu requires franchise groups to be fully committed to executing our brand the Captain D's way. This requires a "hands-on" approach to running our business. While financial investors may live anywhere, the operating partner must reside no more than an hour's drive away from their proposed locations.