Search Tools
Franchise Research
CFOToday

We're On Your Team...Helping Small Businesses Succeed Financially



Business Type
Franchise
Min Liquid Capital
$24,400
$24,400
*
to $37,400
Total Investment
$24,400 to $37,400
Number of Units
242
In Business Since
1989
* For Current Info See:
Franchise Disclosure Document

Overview
Thinking about retail or flipping burgers for a living? Think again. Let us help you build a professional business to business enterprise. Enjoy the name recognition, prestige, clients, point & click marketing and referrals that come with being associated with an industry leader like CFOToday/LedgerPlus. Rapidly build your business into a true enterprise.



Rapidly Opening New Business Centers


CFOToday/LedgerPlus was recently recognized as the fastest growing accounting franchise, and it was ranked 104th out of the top 500 franchises in the country. We were also featured as part of Success Magazine's Franchise Gold 200. Originally founded as an accounting franchise, CFOToday/LedgerPlus now provides accounting, tax, payroll, consulting and financial services to a niche market of small businesses and individual clients.

We target businesses with annual gross revenues of less than $1 million. There exists tremendous opportunity for an organization to provide accounting and financial services to this huge market comprising 93.2% of American businesses. These small businesses have been largely ignored by professionals competing to serve the remaining 7% of American businesses.
Products & Services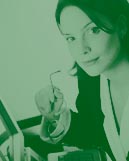 Our new breed of accountants truly make a difference to small business and individual clients. CFOToday/LedgerPlus is based on two beliefs:

To attract small business clients by providing professional accounting and payroll services at affordable prices.

To provide practical solutions to help small business owners and individuals gain control of their personal finances and eventually become financially independent.



Accounting and Financial Services


Our organization offers both accounting and financial services for small businesses. Financial planning organizations have seen the potential of joining accountants, but none has attempted to combine the two by building on an accounting foundation.

CFOToday/LedgerPlus developed an accounting organization first, then introduced financial services at the appropriate time. We wanted to prove the merits of the accounting concept while establishing credibility and name recognition in the accounting area.



Clients Typically Cannot Afford To Hire A Professional


While most small businesses would benefit from using a Certified Public Accountant or personal financial consultant, most cannot afford their services. As a result, they are left with what we believe are unacceptable choices: pay exorbitant fees for a professional, settle for someone not properly qualified such as a part-time bookkeeper, or complete the work themselves.
Training & Support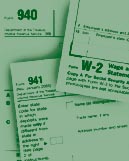 Best-Cost Producer


Our system was developed to effectively meet the needs of your target market: the small business owner. The CFO Today system has taken tax, payroll and accounting tasks and streamlined the process to handle more clients with less effort. In fact, our system has made the process so easy that most of the work is typically done by a paraprofessional or an office assistant.

Financial Services
Financial Services are a critical part of providing a "one stop shop" solution for your clients. CFOToday is building the foundation for you to provide the best portfolio of quality products and services for your clients' piece of mind and financial security.



Training


At CFO Today, we provide ongoing, extensive training to our Owners. We teach our Owners how to effectively implement our system so they can handle more clients and offer the best pricing to generate more business and net income.

Rapid Launch Marketing
Our Rapid Launch Marketing program is designed with it's focus on one word…results. Our marketing program will help you positively impact your market with a proven campaign consisting of multimedia touchpoints. Execution is automated or via an an exclusive web-based "Point & Click" system that lets you create your own high-quality, professional direct marketing campaigns with a minimum of time and effort.

Proven Products and Services
We know that your business can only be successful if you have the systems, the products and services that your clients need. The CFO Today program provides the right mix to help you cater to your market with accounting, tax, payroll and financial programs that make sense, make money and make you the choice for small business owners.
Why CFOToday?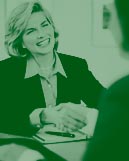 The CFO Today "Concept" is sweeping the country with a revolutionary system that caters to the 20+ million small businesses in need of affordable business services. We provide you with the infrastructure and support necessary to build and maintain a professional business-to-business enterprise. Plus, we provide the tools and the marketing system needed to build your business rapidly.

Here are a few of the features that have earned CFOToday/LedgerPlus® such high standing with the franchise experts:

Our #1 value is an integrated, targeted marketing system for acquiring, retaining and cultivating clients

Our system for offering quality business services at affordable prices lets you overcome the #1 obstacle in gaining access to a Small Business Owner

Our owners receive critical initial and ongoing business operations, marketing and sales training from industry and sales experts

Our owners receive proprietary software optimized for servicing the needs of small businesses

Our owners leverage corporate buying power on other critical business operations software and services

Our owners rapidly build a productive, well-trained and equipped sales team

Our owners receive central operations support for core business services

Our owners receive national support for financial services products

Our owners leverage our expert online support to enhance and expand their client relationships

CFO Today is a part of an established, credible 12 year old company that successfully addresses the core business needs of small business owners

When you are a part of CFO Today, your clients will know that their business, financial and tax needs are being supervised by qualified individuals who will be there for them year after year. As a CFO Today owner, you will stand apart from the competition, offering clear and important advantages to both current and new clients.
Are You a Good Fit for CFOToday?
You do not have to be an accountant to open an office. We only require that services be provided by qualified accounting and financial planning professionals. We are looking for aggressive entrepreneurs to open multiple locations staffed by those professionals. The franchise owner is not required to have an accounting background to be awarded a franchise.