Search Tools
Franchise Research
Brooke Insurance

The Power to Save is in Your Hand




Overview
You now have more choices and more possibilities for your future. Brooke Insurance franchisees own 100% of their customer accounts.

We believe that independent agents are the future of insurance distribution because of their business ownership and we believe the motivation provided to sales professionals by local business ownership is the most efficient way to distribute these types of services.

Unlike employees of large corporations, a local business owner's personal net worth is directly related to customer relationships and customer satisfaction. As such, we believe that customers are better served by local business owners.



Available Franchise Locations


We appreciate your interest in the number one franchise in our industry. Our franchise opportunities include both new and existing locations to choose from.

Startup Franchise Opportunities Please provide us with some information about yourself, and we'll contact you about opportunities in your area that fit your needs.

Online Questionnaire

Start Up Success

Immediately Available Locations If you are interested in purchasing an existing Brooke franchise, ask to view a list of our locations that are currently available and have great potential for future growth. Note: We'll be adding additional turn-key locations each month, so please remember to check back frequently regarding new opportunities.
Products & Services
We believe that customers are better served by local business owners. As such, we believe that franchising is saving the independent insurance agency industry. Today Brooke is doing for the independent insurance agencies what McDonald's did for hamburger restaurants more than 50 years ago.

The franchising of independent insurance agencies was not widely accepted until Brooke's franchising philosophy was outlined in the book "Death of an Insurance Salesman?" that was written in 2000 by the founder of Brooke Corporation.


What is an Independent Insurance Agency?
There are three types of insurance agencies:

Captive Agent: Represent only one company and can only sell policies from this company.

Telephone Representatives: Represent only one company and can only offer over the telephone.

Independent Insurance Agents: Have the ability and resources to represent hundreds of insurance companies. The Independent Agent researches with these companies to find you the right combination of price, coverage, and service.

Brooke Independent Insurance Agencies are dedicated to working for you. They can help you gain control of your insurance expenses. Each agency represents a variety of stable, creditable, and nationally recognized insurance carriers. As independent agencies, they can provide their clients with full protection and value by comparing a number of carriers for your individual needs. Securing multiple coverages through Brooke could simplify your life while saving you money! Brooke Agencies can help you make informed decisions about your coverage.
Training & Support
Brooke provides franchisees with professional support services which allows you to focus your attention on revenue generating activities. Franchisees are able to affordably access this expertise through the franchiser.

Every Brooke Franchise has access to direct contact with trained professionals to offer support in every aspect of business ownership. Experts are available to you every step of the way - from finding the right location and negotiating your lease to ongoing operations support.

Insurance Company Relationships
For many franchisees the primary benefit of belonging to Brooke is acquiring and maintaining relationships with insurance companies. Brooke has agreements with more than 500 property and casualty insurance companies. Although no franchisee has access to all 500-plus insurance companies, Brooke generally provides franchisees with a better selection of insurance companies.

Location Identification, Analysis and Support
Although the success of insurance agents depends first on the ambition and professional capabilities of franchisees, the selection of a suitable franchise location improves the chances for success of individual franchisees and promotes the Brooke brand for the benefit of all franchisees. Location analysis professionals provide franchisees with access to expertise that may otherwise be too expensive to acquire.

Claritas, a world leading software program, is utilized to zero in on factors such as market saturation, cannibalization from existing locations and market opportunities for targeting new customer prospects.

Location Identification

Ongoing Support



Professional Support


The Brooke franchise system allows franchisees to focus on their customer relationships and selling by providing document management, consultants, and continued education.

Document Management

Personal Management / Business Management System

Consultants

Training & Continuing Education
Why Brooke Insurance?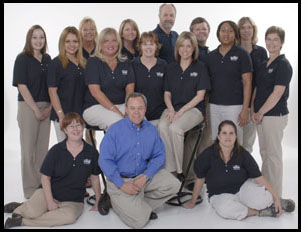 Testimonials:



"After fifteen years in the insurance business, I wanted an opportunity for personal ownership of an independent agency. The Brooke Franchise opportunity provided me with multiple carrier channels and direct ownership of commissions; but, just as importantly, it gave me instant name recognition without costly brand building experience."


Braden Garrett - Overland Park, KS



"Becoming an agency owner has been a dream of mine for years and Brooke has made that dream a reality. Brooke is growing by leaps and bounds, but they still provide that one-on-one support and motivation that you need in becoming an independent agency owner. I feel like I cannot fail and long term success is achievable! I was very impressed with the proactive attitude and guidance from the Brooke consultants and staff. I am proud to be a part of Brooke."


Jonathan Anglin - Columbus, OH



"Brooke offered me the opportunity to achieve my dream of owning my own independent insurance agency. I have been selling for over fifteen years and the opportunity that Brooke offered me far out-weighed any other insurance agency program or attempting this journey on my own. It's the dream of a lifetime. My experience with Brooke during the underwriting process was smooth and painless. If true agency ownership is the opportunity that you have been searching for, Brooke is your ultimate support system to succeed!"


Kristine Jones - Marietta, GA



"The start up program helps you to build your book of business while not having the stress of a lot of overhead the first year. As everyone knows, most businesses fail the first year. Brooke's start up program helps you get past that initial period where most businesses fail and prepares you to succeed for the long haul."


Cameron Brown - Chandler, AZ