Search Tools
Franchise Research
| | |
| --- | --- |
| | Baymont Inn & Suites |
Overview
As a strong contender in the mid-scale without food & beverage segment, Baymont Inn & Suites® is the perfect brand for leisure and business travelers who require value without sacrificing comfort and amenities. Most Baymont® properties are new construction, with an appropriate number of conversion sites that widen the brand's distribution, and feature suites that offer guests additional options, while providing owners with potential incremental revenue. As a prospective Baymont Inn & Suites® franchise owner, you're ideally positioned to take advantage of exceptional growth opportunities throughout the United States and Canada. Baymont Inn & Suites provides guests with exceptional service and a wide range of popular amenities at an affordable price.



Our Businesses


Wyndham Hotel Group franchises hotels and provides property management services. We are:
The World's largest lodging franchisor, as measured by the number of franchised hotels.
A franchisor of 10 lodging brands that include economy, middle scale and upscale accomodations.
A lodging business with nearly 6,500 franchised hotels. This represents over 535,000 rooms on six continents – including 10% of the U.S. hotel room inventory.
The marketer of the TripRewards® loyalty program, the lodging industry's largest loyalty program as measured by the number of participating hotels.

Products & Services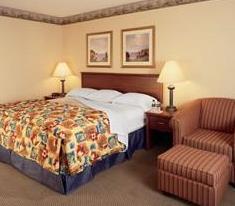 Whether you're traveling for a leisure getaway, a family vacation or on business, Baymont® has the right hotel accommodations for you. Take advantage of the exceptional service with a wide range of popular amenities, at an affordable price, offered at Baymont Inn & Suites hotels nationwide, including:

Complimentary continental breakfast featuring waffles and French toast

Free High-speed Internet access (some wireless)

In room: coffee maker with coffee, iron/board, hair dryer and shampoo

TVs with premium channels, Pay-per-view movies, and/or satellite movies and video games

Express check-in and check-out

Children under 18 stay free with parents

Free Local Calls and long distance access

Most of our convenient locations also include the following:

Sparkling swimming pool (some indoor, some outdoor)

Airport shuttle service (at airport locations)

Well-equipped fitness center
Training & Support
Training


As you know, the people on your team are critical to your success. Our dedicated Training team provides a comprehensive suite of learning opportunities designed to help you run your business.



General Manager Orientation


Our GM orientation (Strategic Training for Exceptional Performance – S.T.E.P.) is a five day program which focuses on the brand tools and resources designed to optimize your business' performance.



Owner Orientation


For our owners, we offer a three day program designed to familiarize you with the support and services offered by your brand as well as the entire Wyndham Hotel Group.



Regional Training Workshops


Throughout the year, we offer innovative training workshops at regional sites near you. Designed to improve your property's performance, these workshops may focus on hotel operations, customer service, brand programs, sales and marketing.



Online Training Offerings


Through your brand portal, we bring the training to you. We offer a wide variety of workshops that include self-paced, live and video-based programs.



Property Management System Training


Your property management system is an important part of your business and we can provide you with the training to get the most of out of it. Whether it's a live workshop hosted on-site or a series of e-learning workshops, we help your team better understand how to effectively utilize your property management system.



Operations Support


Once your property officially opens, your on-going support team will consist of your Director of Business Development and Franchise Services Manager. Your Director of Business Development will periodically visit your site to discuss and help you implement brand strategies. Your Franchise Services Manager will be available to assist you from our corporate office with any immediate questions or concerns you may have.



Technical Support Services


The Technical Support Services (TSS) department provides technical support via the online self help knowledgebase, E-Media instructional modules available both on MyPortal and the knowledgebase, and over the phone when the solution is not available in the knowledgebase.

Their services and key responsibilities are:

First line support for all franchisees experiencing technical difficulties.

Ownership of a customer's technical issue or request by embracing the entire "life cycle" of a request from initial contact through problem resolution.

Education of customers and prevention of problems through trend analysis and reporting.

Support of all technology products and services offered by Wyndham Hotel Group including PM System, MyPortal, Email, RFP, TripRewards, MyLearning, etc.
Why Baymont Inn & Suites?
Baymont Inn & Suites® is an excellent choice for leisure and business travelers who require value without sacrificing comfort and amenities. Most Baymont properties are new construction, while a number of conversion sites widen the brand's distribution. All Baymont locations feature suites to offer guests more options – and owners potential incremental revenue. A typical Baymont Inn & Suites hotel has 60 to 120 rooms (without food and beverage services).

As a prospective Baymont Inn & Suites franchise owner, you can take maximum advantage of exceptional growth opportunities throughout the United States and Canada. Wherever you choose to operate your Baymont Inn & Suites hotel, you'll enjoy a guaranteed protected territory for the life of your franchise.

National marketing focuses on driving business to your Baymont hotel through direct channels. We leverage a comprehensive, multi-layered marketing campaign that focuses on four key areas:

National consumer marketing

Strategic Worldwide Sales efforts

TripRewards® loyalty program initiatives

Local, property-level support



National Marketing


We've launched a dynamic national marketing campaign to build brand awareness and drive business to Baymont Inn & Suites hotels. This integrated marketing plan will maximize your franchisee marketing dollars through a variety of strategic initiatives:

National brand marketing to consumers via print, Internet, direct mail, e-mail and sales promotions.

A dynamic Internet site.

Centralized guest data collection.

Hotel directory.

Online portal for local marketing and brand identity support.

Participation in the TripRewards loyalty program, our dynamic guest loyalty program. With more than 270 redemption options, TripRewards points can be redeemed for hotel stays, airline tickets, gift certificates and more.



Global Sales


Targeting corporations, tour operators, travel agencies, associations, international markets and government agencies, the Wyndham Worldwide sales team delivers booking opportunities and revenues to Baymont properties. Our sales professionals manage customer relationships between Baymont and specialty markets and companies. They also facilitate wholesale tour contracts with properties and represent Baymont at major industry trade shows.



Our Industry


The $124 billion domestic lodging industry is a fast growing part of the hospitality industry. Generally divided into four segments, the domestic lodging industry includes luxury, upscale, middle scale and economy accomodations.

In 2004, the U.S. lodging industry boasted approximately 47,600 properties, representing more than 4.4 million guest rooms. 3 million of these rooms were in franchised hotels and 1.4 million were in independent hotels.

According to PricewaterhouseCoopers' forecast, the U.S. lodging industry is expected to gross $25.6 billion in pretax profits in 2006 and $30.3 billion in 2007.