Search Tools
Franchise Research
| | |
| --- | --- |
| | Bad Ass Coffee of Hawaii |
Business Type
Franchise
Min Liquid Capital
$50,000
$50,000
*
Total Investment
$150,000 to $270,000
Required Net Worth
$500,000
Number of Units
37
In Business Since
1989
* For Current Info See:
Franchise Disclosure Document

Overview
We sincerely appreciate your interest in the Bad Ass Coffee Company™ of Hawaii franchise. Ownership of a franchise in the exciting gourmet coffee service industry is one of the fastest growing and profitable business opportunities going today. This side of the website has been designed exclusively with the potential franchise owner in mind and will provide you with a simple step-by-step overview of the process of becoming a Bad Ass Coffee Company™ franchise store owner or master franchiser.

We look forward to getting to know you better and to discussing, in detail, the exciting opportunities that will be yours as part of The Bad Ass Coffee Company™ of Hawaii franchise team.
Products & Services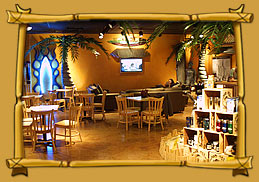 The Bad Ass Coffee Company of Hawaii™, Inc., headquartered in Salt Lake City, Utah, is the premier franchise for an existing and rapidly expanding chain of gourmet coffee stores. We had our start in the beautiful state of Hawaii and we have grown to over 45 stores in home-towns and popular tourist destinations throughout the Hawaiian Islands and North America. We have new locations opening in Japan and other locations world-wide. Each of our dynamic store locations are designed exclusively with fun, excitement and our laid back "live aloha" lifestyle in mind. We provide our customers a casual, friendly, upbeat atmosphere. Consistency and quality in both our product and customer service is immediately recognized and unmistakably appreciated.

We are a well-established gourmet coffee company with over 15 years in the business, serving the highest quality gourmet coffee by the cup. We serve American-grown, Hawaiian coffee from Moloka'i, Kauai, Maui and of course our 100% Kona. Our distinctive Hawaiian Signiture blend (10% Hawaiian coffee and beans from around the world), our unique signature espresso drinks, and other related food and beverage items. Along with our liquid coffee business, we also offer our fine line of branded gourmet beans in retail bags. Our stores also carry an extremely unique line of retail merchandise including custom branded mugs, hats, T-shirts, chocolates, macadamia nuts and much more. All are graciously offered in an extraordinary tropical atmosphere that whispers Hawaii. Our distinctive vivid look, combined with our absolute commitment by every franchise to maintain the highest degree of customer service, cleanliness and excellence in products and service, make our stores extremely desirable in any location. Our coffees and product line are highly sought after, and our growing base of satisfied repeat customers continue to look for and purchase our product long after visiting one of our many franchise store locations.
Training & Support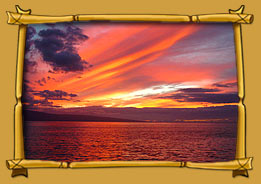 When you invest in the Bad Ass Coffee Company™ franchise, you're getting far more than just a store location. We can provide you and your new business with a full range of support services to help you get your business up and running and on the road to success quicker and easier than ever before. From assistance with the primary planning stages and location selection of your store, providing access to excellent marketing information and support, as well as access to our expert interior design and installation teams, to helpful opening day assistance and beyond, we'll be there for you.

The Following Are Some Of Our Services:

Site Selection Assistance.

Specifications and guidance for store design and layout, signs, equipment and décor with various distinctive floor plans available to fit the particular needs of your location.

Customized store design & installation from our expert design & installation team.

A 5-day intensive training course for you at our corporate headquarters in Salt Lake City, Utah.

Store grand opening assistance and supervision.

A wide array of advertising and promotional materials.

Easily accessible telephone consultation support.

Customized e-commerce support including a distinct web-site for your store location.

We provide you and your team with an extensive operations/training manual and additional, easy-to-use multi-media training support and materials. These contain detailed and comprehensive information on the set up phase and day-to-day operation of your franchise. Corporate office personnel at the BAD ASS COFFEE COMPANY OF HAWAII, INC. are readily available to provide specific information as needed or answer any questions about your day-to-day operations. In addition, an area representative can visit your store to review your progress and provide comprehensive on-going training and operations assistance. *Some additional fees do apply for certain areas of training; please call for pricing.
Why Bad Ass Coffee of Hawaii?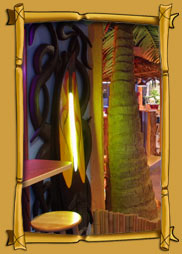 The Bad Ass Coffee Company™ is a rapidly expanding high-profile, highly sought after franchise in the coveted, well-established and growing gourmet coffee service industry. The Bad Ass Coffee Company™ also offers a unique edge that we call the "Bad Ass Coffee Culture", which we describe as "Coffee With An Attitude." Our unique and desirable brand targets the emerging youth culture in the 18 to 30 year old demographic. Our store locations and our entire company outlook offer a fresh, fun and exciting approach to the business. Add to this the fact that our primary product is the finest 100% American grown Kona coffee available anywhere, and what you've got is the perfect blend for success.

Our Unique Brand:
One of the most important aspects of any business is the name. You need a name for your business that creates immediate interest as well as one that is easily remembered and stands out from the crowd in order to improve your chances of success. We think we have that covered. THE BAD ASS COFFEE COMPANY™ name is a highly distinctive trademark name your customers won't soon forget. Our franchise's exciting and highly visual store locations are fun, up-beat and a pleasure to manage. Most of our stores can be run, effectively by only two employees, even during peak hours. Our systems and operations have been highly refined to provide you with the highest possible return on investment in the shortest time possible.

New Era Of Coffee:
While institutional coffee, or coffee in a can, has shown a decline in recent years, gourmet coffee is showing a steady, rapid growth across the country. This stems from the popularity of well-known coffee shops in the Seattle and San Francisco areas of the Pacific Northwest. Now that the specialty coffee industry has completely captured the nation's attention, there is a large, untapped market for retail gourmet coffee store locations that is taking off not only in North America, but all over the world. The easiest way to access this business is through a well-established, solidly branded franchise that will provide, both regional and national marketing and advertising, support. The Bad Ass Coffee Company™ has the specialized team to do just that. We're already expanding internationally into markets in Japan and South Korea, which will greatly enhance our global profile in support of our brand.



A Unique Approach:


The Bad Ass Coffee Company™ has an outstanding concept for our unique store designs, affordable equipment packages and exceptional marketing strategies. We can also provide you with everything you need to get your business on its' feet, from site selection, store build-out, training, store grand opening, and on-going service and support. Our management at the BAD ASS COFFEE COMPANY™ firmly believes this is the best franchise available in the market today, and we'd like to show you why. We are available to discuss this opportunity with you at your convenience.
Are You a Good Fit for Bad Ass Coffee of Hawaii?
We expect a high level of integrity from every franchiser and regional "master franchiser" we agree to do business with. That's why we're incredibly selective in our franchise approval process. We know that it's vitally important to maintain the highest standards of quality, cleanliness and customer service in developing a successful franchise operation, and that every franchise store location is a direct reflection of who we are as a company. We've invested a great deal of time, hard work, energy and love in developing our company and unique brand and we look for franchise partners who are willing to do the same in the continuing development of the Bad Ass Coffee Culture.

The average start up costs invested to open an individual Bad Ass Coffee Company™ store franchise are approximately $226,000.00 U.S.