Search Tools
Franchise Research
Aero-Colours

Automotive Paint Repair Specialists



Business Type
Franchise
Total Investment
$57,400 to $165,400
Number of Units
218
In Business Since
1985
* For Current Info See:
Franchise Disclosure Document

Overview
The National Automobile Dealers Association reports that the automotive industry generated 679 billion dollars in 2002 franchised dealership sales. Approximately 28.6% of that amount represents used vehicles and 59.6% are new.

With the typical new car costing $26,150 (over double the price of 10 years ago), millions of buyers are being priced out of the new car market and are turning to quality used cars instead. The 21,725 new car dealerships in the United States account for approximately 50% of used cars sales. That is why Aero-Colours'® primary source of business comes from the used car departments of new car dealerships.

Aero-Colours®, Inc. is recognized as the market leader in the paint repair industry based on our superior paint repair processes, industry-leading products, and highly trained and motivated franchisees. In addition to the dealer market, opportunities also exist with wholesalers, commercial fleets and individual car owners. Experience in paint repair is not necessary as many of our successful franchisees come to us with unrelated business experience and careers. We will teach you to be successful in this business if you have a genuine interest and are willing to make the commitment for success.
Products & Services
Since 1985, Aero-Colours®, Inc. has been repairing chips like nobody else. We were the first company to market an airbrush touchup process for repairing stone chips on automobiles. We began by providing this service to auto dealerships throughout the state of California. What began as a two-man operation working from the garage of a rented house has grown to over 200 units processing over 300,000 vehicles each year in North America and in Europe. In 1995, Aero-Colours'® corporate headquarters moved from Sacramento, California to Minneapolis, Minnesota.

Initially, Aero-Colours® offered chip and scratch repair to automobile dealerships. However, an ever-changing automotive market demanded that we provide additional services to meet the needs of the increasingly more sophisticated customer. In 1995, Aero-Colours® hired a full-time Research and Development Manager to assist franchise business owners and managers meet the demands placed upon their businesses. In doing so, minor bumper repairs were introduced along with two and three stage blending capabilities. Since then, Aero-Colours® has introduced processes that repair cracked and dented bumpers along with our own clearcoat product that was designed for our kind of mobile service.

We are experts in paint repair only! If a paint problem can be fixed from a mobile unit, we do it and do it well, for less.
Training & Support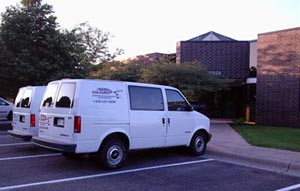 New franchise owners begin their Aero-Colours® career with a four-week training program. The first week is spent in their territory preparing for classroom and hands-on training that takes place at Aero-Colours'® training Center in Minneapolis, Minnesota. The pre-training material consists of a training manual that offers step-by-step instructions on how to repair everything from chip and scratches to mending a cracked bumper. The sales and marketing manual covers sales, marketing, advertising, and promotions and the administration manual offers information and documents needed to operate an Aero-Colours® franchise business.

Our manuals, combined with the pre-training booklet and match quiz provides the trainee with a good introduction to Aero-Colours® nomenclature and protocol, so that the 80 hours of training conducted in Minneapolis can be devoted to hands-on experience working on actual production vehicles.

The third week is spent with an Aero-Colours® trainer back in the franchisee's home territory providing demonstrations to dealer managers, opening accounts, and working on vehicles. This process prepares franchisees to operate on their own as an independent franchise owner. Plus, after successful completion of the training program, the trainee becomes Aero-Colours® certified.

Aero-Colours® offers over one hundred and sixty hours of classroom and hands-on training that prepares the new Aero-Colours® franchise owner for success in their territory. Plus, follow-up training in the field is available to any new franchise owner that may need additional fine-tuning of their skills.
Why Aero-Colours?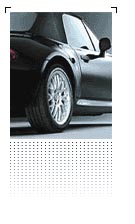 One of the many benefits of being part of the Aero-Colours® family of franchise owners is that Aero-Colours® has a vested interest in your success. If your business is successful, that success has a major impact on the overall success of the entire Aero-Colours® franchise system. Each new franchisee success story translates into stronger market penetration and strength.

Exclusive Territory
Your assigned territory is exclusive to you. You have the power to maximize your market potential. You can start out hands-on as a manager/technician and grow the business as large as the market will allow. Many franchise owners operate businesses that include multiple vans on the road with managers to oversee the day-to-day operation. This type of operation then frees the franchise owner to further expand the business by securing additional territories. In addition, Aero-Colours® provides, without cost, an 800-telephone number that routes all service inquiries originating within your territory to your office telephone or to your location via cell phone. This benefit allows the franchise owner to respond to all current and perspective customer needs quickly and professionally.

Experience
With over 19 years of experience, Aero-Colours®, Inc. is an established paint repair company within the industry and has been designated the number one paint repair franchise in America by Success Magazine (October, 2000). An independent study of some 2500 franchise systems in North America rated Aero-Colours®, Inc. the number one auto paint franchise. It placed in the top 5% of all franchise companies.

Expertise
After training, our franchise owners have the know-how to get the job done right using the products we developed for our specialized business. Proper training combined with regular technical updates, training seminars and access to our technical experts by telephone, fax and the internet give our franchisees access to the shared experience of hundreds of their colleagues internationally.

Research and Development
In an ever-changing automotive industry, our full-time chemical engineer keeps us on the cutting edge of technology. We do the research and testing so you can concentrate on running the business.
Are You a Good Fit for Aero-Colours?
The typical exclusive territory includes approximately 70 new car dealerships and is priced at $25,000. Smaller territories can be arranged and the franchise fee would be reduced.

As an Aero-Colours franchisee, you will be required to pay a royalty in the amount of 7% of your gross revenue. For that fee, you will receive from Aero-Colours ongoing technical support, access to Aero-Colours' Warehouse Distribution Center products, franchise conferences, and regional seminars, and other benefits as stated above.