Search Tools
Franchise Research
| | |
| --- | --- |
| | ARCUBE |
Business Type
Franchise
Min Liquid Capital
$24,900
$24,900
*
to $49,900
Total Investment
$50,000 to $68,000
In Business Since
2000
* For Current Info See:
Franchise Disclosure Document

Overview
The need for Media has exploded over the past several years and keeps growing. Gone are the days of the traditional market for CD and DVD which was Music and Movies only. Today every business, whether it is a small One person company such a motivational public speaker or a large Fortune 100 multinational company needs CD or DVDs to get their message across. This has resulted in a tremendous growth in the Media market and has created a need for businesses that can offer professional quality CD/DVD Duplication, Replication, Printing, Packaging and Fulfillment services nation wide.
Products & Services
Arcube Multimedia, your CD & DVD Manufacturing Company, offers CD Duplication, CD Replication, DVD Duplication, DVD Replication and USB Duplication Services. Our nationwide customers employ Arcube for Software Releases, Multimedia Presentations, Training and Marketing literature, Music Labels, Audio & Video, and Product Catalogs on CDROM, DVDROM, CDR, and DVDRs in both standard and specialty sizes such as mini-CDs, business card CDs, and other shaped CDs.

We now offer USB Duplication service with a quick turn around time. You are able to print artwork directly on the USB drive. For more information check out your USB information page or contact us and we will be glad to help you!

We are a licensed CD Replication and DVD Replication manufacturing facility. Our name is our business model, representing the reason that we have the largest percentage of growth each year. ARcube = A-R-R-R = Author, Replicate, Retain, Reorder. Not only are we committed to authoring and replicating a quality product, we also want to ensure your complete satisfaction with that product so that you will return to Arcube for your future CD and DVD replication services repeatedly.

We offer CD duplication and DVD duplication (burning) for order quantities 500 or below requiring quick turn around. We also offer CD replication and DVD replication (injection molding CDROM or DVDROM) for order quantities 500 or larger.

We provide the highest quality CD Production Service available to meet your compact disc duplication needs – from Multimedia Graphics Imaging, DVD & CD Authoring, CD & DVD Printing and CD & DVD Replication Services to Product Packaging, Fulfillment, and Direct Marketing Services.
Training & Support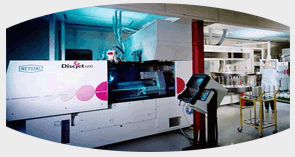 As an Arcube Franchise owner you can service the media needs, from small runs of 5 to large orders of several hundred thousand discs.


With the initial equipment package purchase you will own everything that is necessary to operate the CD/DVD duplication business from your home or small office location. You will take care of the short run orders. This includes CD/DVD duplication, full color printing directly on the disc, paper insert and over-wrap printing, packaging, shrink wrapping and making the final professional looking – Retail Ready product for your customer. For the large runs of 1000+, you will use the Multi-Million dollar state of the art ARCUBE Replication (CD/DVD Manufacturing) plant in Richardson, TX. As part of our training program we will train you to run the Arcube franchise and make money through Arcube Franchise System. With Arcube you become the manufacturer not a distributor.

An initial Two week training is included in the franchise fee. Any person in charge of day-to-day management of a franchise must have successfully completed the training program. Additional training is available at the rates disclosed in the UFOC. Ongoing supervision and assistance is offered (but not limited) to the following: protection of trademarks & logo through on-going compliance review and inspection; new product development; on-going creative evolution of the concept; on-going sales and technical support, collection and analysis of sales data; on-going group purchasing initiatives; formulation and oversight of national or regional marketing & promotions; ongoing product and image support.
Why ARCUBE?
Explore the ARCUBE Advantage:
'Hit the Ground Running' Business model

Low start up costs

Home or small Office based business

Full training and support

Name recognition

Use of Trademark Name and Logo

Support and use of a Large volume Manufacturing facility

White collar Franchise

Work on weekdays and have your weekends free.

Be a part of a Multi-Billion Dollar CD and DVD Industry

Only Franchise of its kind in the industry- Your chance to be the first in this exploding market
Are You a Good Fit for ARCUBE?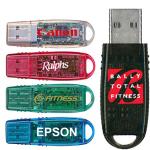 Do you dream of running your own business?


Are you searching for a proven business concept that fits your passion, background, skills and lifestyle? Are you a business minded entrepreneur with a sales and customer service background, looking for a unique untapped market and are ready and willing to take control of your life? Are you looking for a growing industry on the cutting edge of technology that offers affordable growth, low investment costs and freedom to control your time and finances?

Arcube is awarding franchises to qualified individuals who meet our criteria for building a successful organization. Being a franchise owner requires substantial contributions from you, including a financial commitment, high level of perseverance to achieve your goals, ability to sell and offer excellent customer service and above all a desire to fulfill your dreams.